Every few months, some social media thread or casual bit of conversation reminds us just how confusing the city borders of Los Angeles can be. Some Angelenos insist that the Valley isn't part of LA (it is), and sometimes we come across people in, say, Culver City who think they can vote for the mayor of LA (they can't).
We get it: LA is a murky mix of county, city and neighborhood divisions that doesn't always make it easy to tell what's what. During election season (which is now through November 8), your mail-in ballot will sort out basically all of your local geopolitical questions, like which city and county officials you can vote for and what school district you reside in. But for the rest of the year, we thought we'd try and help answer this deceptively complicated question: Do I actually live in LA?
Some of the confusion stems from just how vague the term "LA" actually is. Does that mean the City of Los Angeles? The County of Los Angeles? An area even more expansive than the county that still feels like it's culturally part of Los Angeles? Or, on the other extreme, an even smaller slice within the city that some folks like to gatekeep as the true Los Angeles?
Given that, we'll make sure to be very clear in this story whether we're talking about LA as a city or county.
To start, if you're a Southern California local you live within one of four areas: the City of Los Angeles; one of the 87 other cities that's within the County of Los Angeles but separate from the City of Los Angeles; an area within the county that's not part of the City of LA but also not its own city, and therefore part of what's considered unincorporated Los Angeles County; or some other place that's beyond the Los Angeles County border entirely—which we won't be covering in this story (sorry, Seal Beach and Thousand Oaks).
If you're looking for a short answer as to which one of these categories you fall within (again, other than your mail-in ballot), the most helpful single source is this LA County planning map. It's not super intuitive to use, but it shows all of the city boundaries down to individual pieces of property.
You might be thinking, well isn't my address the easiest way to tell which city I live in? Confoundingly that's not always the case. Hollywood, North Hollywood, Venice, Northridge and Van Nuys aren't their own cities—they're all part of the City of LA But the post office considers each of those particular neighborhoods as a "recommended city name," meaning you might find "Venice, CA" listed as an addresses instead of "Los Angeles, CA."
Courtesy City of LA/LA City PlanningA map of the City of Los Angeles broken up by council districts
City of Los Angeles
So let's dive into the City of LA, home to about 3.9 million people, the Hollywood Sign, Dodger Stadium and the 405-10 interchange. If you live within city limits, you'll vote for the mayor of LA and are assigned to one of 15 city council districts. If you call the cops, LAPD will show up at your door (eventually). If you look up at a street sign and it's blue with white text, you're probably (but not definitely) in the City of LA
The city's borders are remarkably irregular, with holes in the center, spindly bits hanging off and, in some cases, streets where the city border runs right down the center. It also includes areas that some Angelenos choose to snub: Most of the San Fernando Valley is part of the City of LA (except for San Fernando itself, which is a separate city) as is San Pedro and a thin strip above it that runs along the 110 into South LA There are also places with "city" in their name (Studio City, Century City, Panorama City and Harbor City) that aren't actually cities, but merely neighborhoods within the City of LA
To settle whether or not you're within city limits, we recommend using the City of LA's neighborhood lookup tool. If you're outside the border, it'll simply say "nothing found." But if you are indeed a City of LA resident, it'll return a wealth of local details: your city council rep, what local district of LA Unified School District you fall within, when your trash is picked up and which TV services you have access to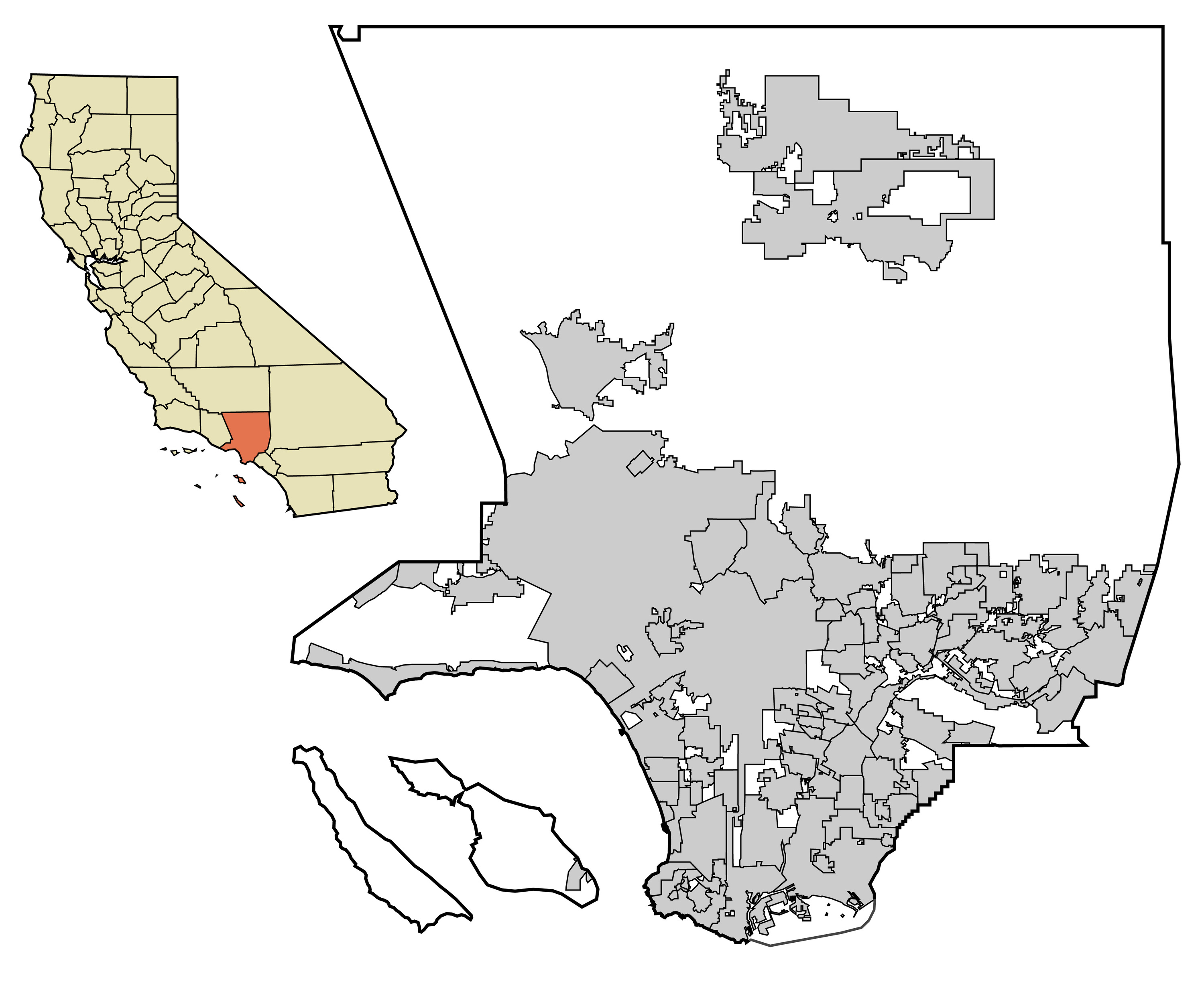 Ixnayonthetimmay" data-width-class="" data-image-id="105944480″/>Photograph: Courtesy CC/Wikimedia/ IxnayonthetimmayA map of the 88 cities in Los Angeles County
The 87 other cities in Los Angeles County
LA County is massive: Nearly 10 million people call it home, from as far south as the shores of Long Beach (and offshore on Catalina and San Clemente Islands) to as far north as Lancaster and parts of the High Desert. You'll find a staggering 88 cities, including the City of LA, within the county's borders (and each one has their own parking laws).
In fact, some of LA's most iconic areas aren't within the City of LA at all. Most notably, Beverly Hills, West Hollywood, Culver City and Santa Monica are all places surrounded by but not actually a part of the City of LA Instead , these areas all have their own mayors, city councils, school districts and police forces (except for WeHo, which uses the LA County Sheriff's Department). The same goes for other cities a little farther out like Malibu, Glendale, Burbank and Inglewood. In the case of Pasadena and Long Beach, these two cities even have their own health departments (something many of us probably first discovered when outdoor dining rules became a hot topic in 2020).
Though we've already explained how your address isn't always a reliable indicator within the City of LA, if it contains one of these 87 other cities then you can feel pretty confident that you live in a city within LA County that's not the City of LA
When driving or walking, street signs are often one of the easiest indicators that you're in one of these 87 other cities. Some are very distinctive, like Beverly Hills and its black-and-white signs. Some are white-on-blue but with a local twist, like Santa Monica's yellow stripe on the bottom or West Hollywood's city logo. Unfortunately, some cities do just use straight-up blue signs with white text, which means it's not a foolproof method. At the very least, white text on a green sign is at least a sure giveaway that you're not in the City of LA, but that doesn't necessarily mean you're in a city—which brings us to…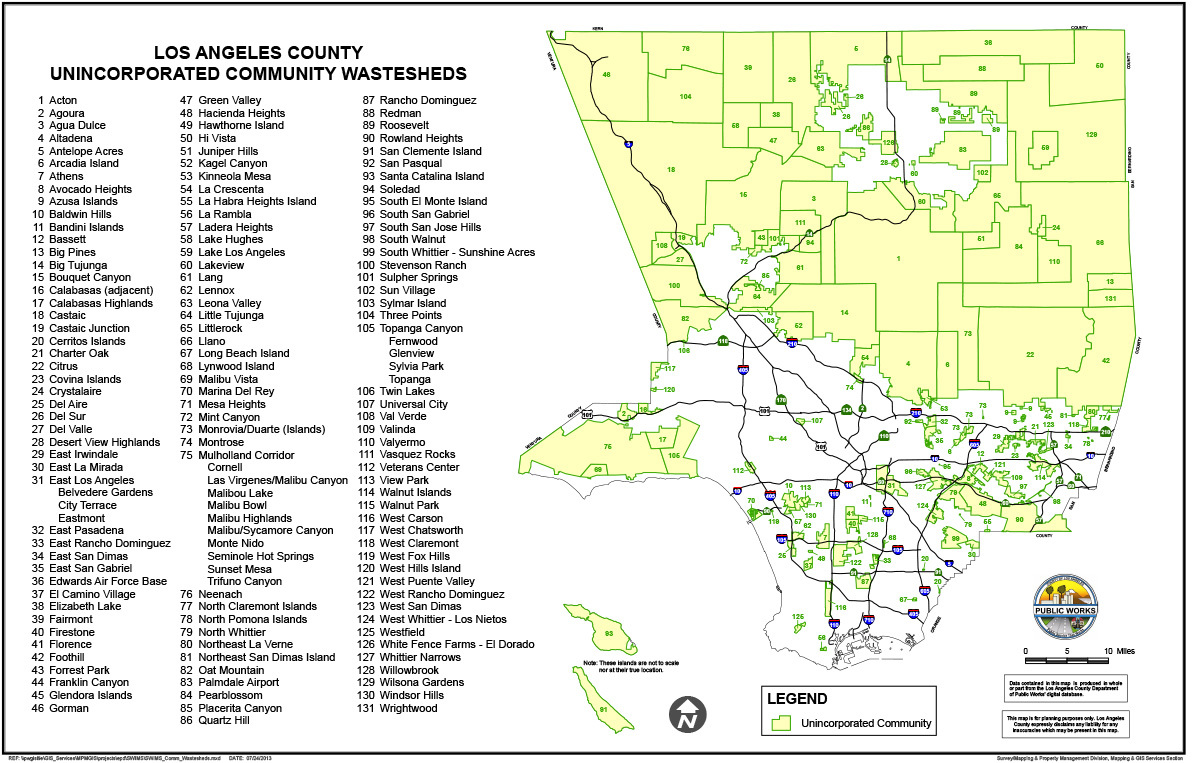 Courtesy Department of Public WorksA map of unincorporated communities in Los Angeles County
Unincorporated Los Angeles County
About two thirds of the county's land and a tenth of its population fits into neither of these two previous categories. These areas are considered unincorporated LA County, places that aren't technically cities because they don't have their own government or services. Everyone in the county is assigned to one of five districts of the LA County Board of Supervisors, but for folks in unincorporated LA County, these are essentially their only local government representatives (and served by the LA County Sheriff's Department).
You can plug your address into this zoning map to find out if you're an in unincorporated area because they're not as obscure as you might expect. Marina del Rey, Topanga, East Los Angeles, City Terrace, Altadena? All unincorporated. You'll find some peculiar unincorporated islands, too, like Universal City, home of Universal Studios Hollywood—which, you guessed it, isn't actually in Hollywood.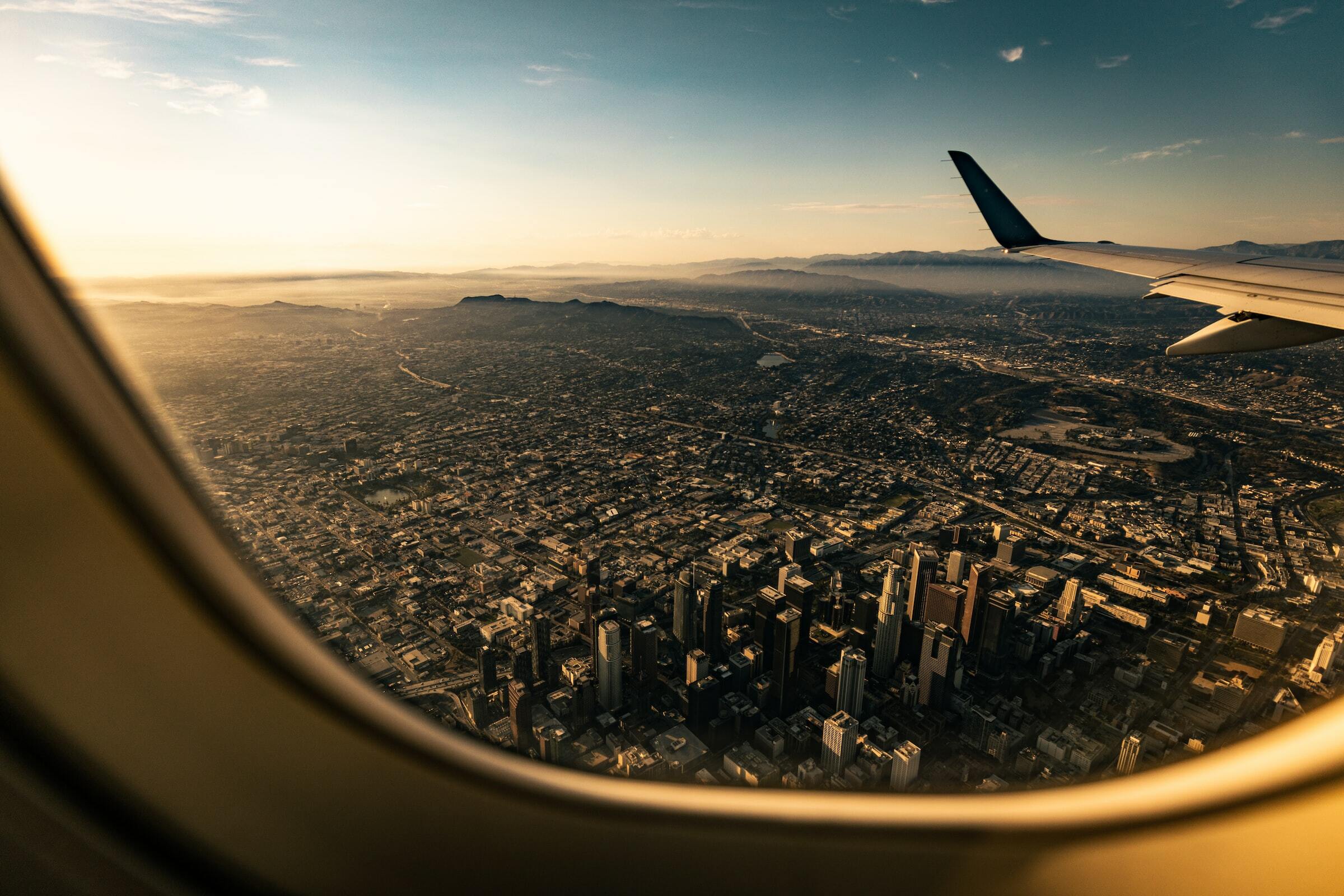 Photographer: Courtesy Unsplash/Daniel Lincoln
While all of this is remarkably important when it comes to ballots and bills, these borders tend to dissolve when we take a big picture look at LA In the span of less than a mile, a drive down La Cienega Boulevard will take you from West Hollywood into LA back into WeHo and then back into LA again—and each border crossing feels pretty unremarkable. Pedal along the Strand and you'll pass through a half-dozen different cities—but it's all the same stretch of the Pacific Ocean.
Yes, quality of life may vary from city to city, but cultural exchanges aren't limited by municipal markings on a map. It's why, despite all of its vagueness, embracing all of the above as "LA" is often the easiest and most authentic shorthand, and one that doesn't require gatekeeping what is and isn't considered "LA"
Now Eastside versus Westside on the other hand…