Good morning SoCal. Here's what you need to know today.
Your Weather Planner
The thunderstorm threat diminishes across the mountains and deserts today and through the rest of the week thanks to a decrease in tropical moisture.
The air is drying out slowly but surely, so we'll start to see more sun and feel less humidity over Southern California.
Daytime temperatures will be warm but remain below average.
Get your 7-day forecast: LA West | LA East | San Fernando Valley/Ventura County | Orange County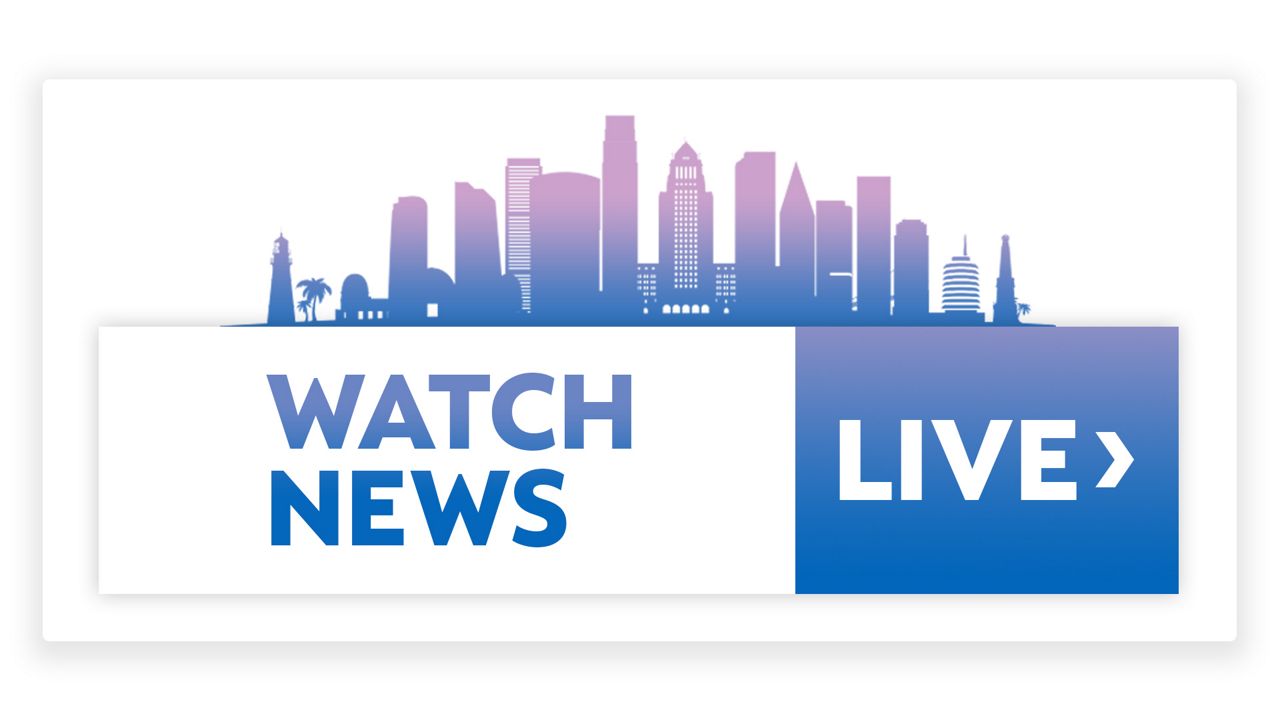 Around SoCal
1. LAUSD board approves emergency declaration after cyberattack
The Los Angeles Unified School District Board of Education unanimously approved an emergency declaration Tuesday in response to a cyberattack on the district's computer systems.
The resolution allows Superintendent Alberto Carvalho to sign emergency contracts to "ensure the continuation of public education, and the safety and security of its data, networks and servers" without advertising or inviting bids for any dollar amount necessary, for a period of one year.
The attack led the district to order teachers, staff and students to change their district passwords. The cybercriminal syndicate Vice Society took credit for the attack, according to the Associated Press.
Carvalho said the district was attacked with a ransomware tool but had not received a ransom demand. The district set up a hotline over the weekend providing tech support to help students and employees reset their passwords.
2. LAPD seeks stiffer laws for street racing
The Los Angeles Police Department is seeking legislation that would allow stiffer penalties to help it crack down on illegal street racing, Chief Michel Moore told the city's Police Commission Tuesday.
LA has grappled with an increase in street takeovers over the past year. Police say 705 street takeovers have been prevented or disrupted by the LAPD's Street Racing Task Force so far this year, a 44% increase from the same period last year.
Moore said LAPD officials would be sending recommendations to the mayor's office.
The proposals could include implementing a 30-day impound of vehicles involved in street racing with no waiver, driver's license suspensions, points added to DMV records and potential forfeiture of vehicles for repeat offenders, according to Commander Al Pasos.
3. LA Council president calls for AC requirement in residential rental units
Residential rental units in Los Angeles would be required to have cooling appliances, such as air conditioners, under a motion introduced Tuesday by City Council President Nury Martinez.
Citing the past two weeks of record heat in Los Angeles — with temperatures in the San Fernando Valley reaching up to 110 degrees — Martinez's motion seeks a report from the city's Housing Department on options to amend the city code to require "sufficient cooling apparatuses" in rental units.
Residents in low-income neighborhoods are more vulnerable to extreme heat.
The northeast San Fernando Valley, the Harbor area and South Los Angeles record more emergency room visits during heat waves than the rest of the city, according to a Climate Vulnerability Assessment report cited in the motion.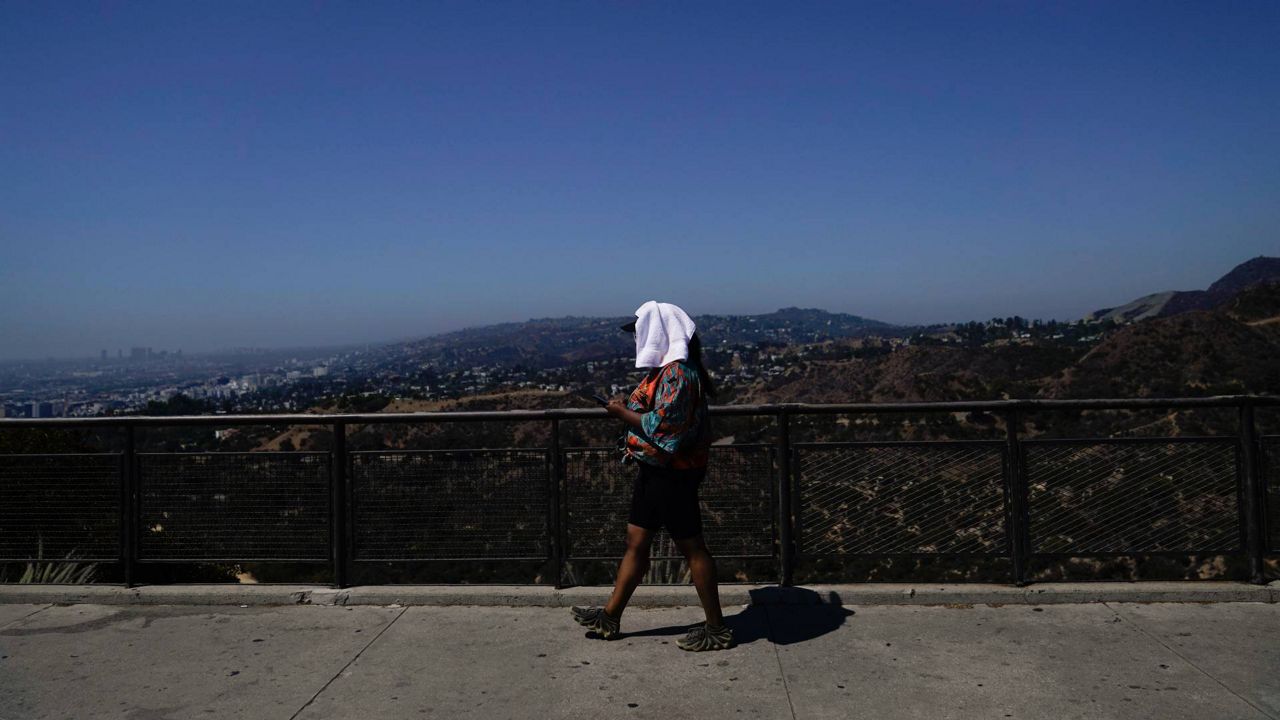 A tourist visiting from Georgia walks with a towel over her head on Sept. 6, 2022, at the Griffith Observatory in Los Angeles during a heat wave. (AP Photo/Jae C Hong)
Around the Nation
1. Lowry Mays, founder of largest US radio group, dies at 87
2. Ken Starr, whose probe led to Clinton impeachment, dies
3. Bipartisan electoral count reform bill clears major hurdle
Only on Spectrum News 1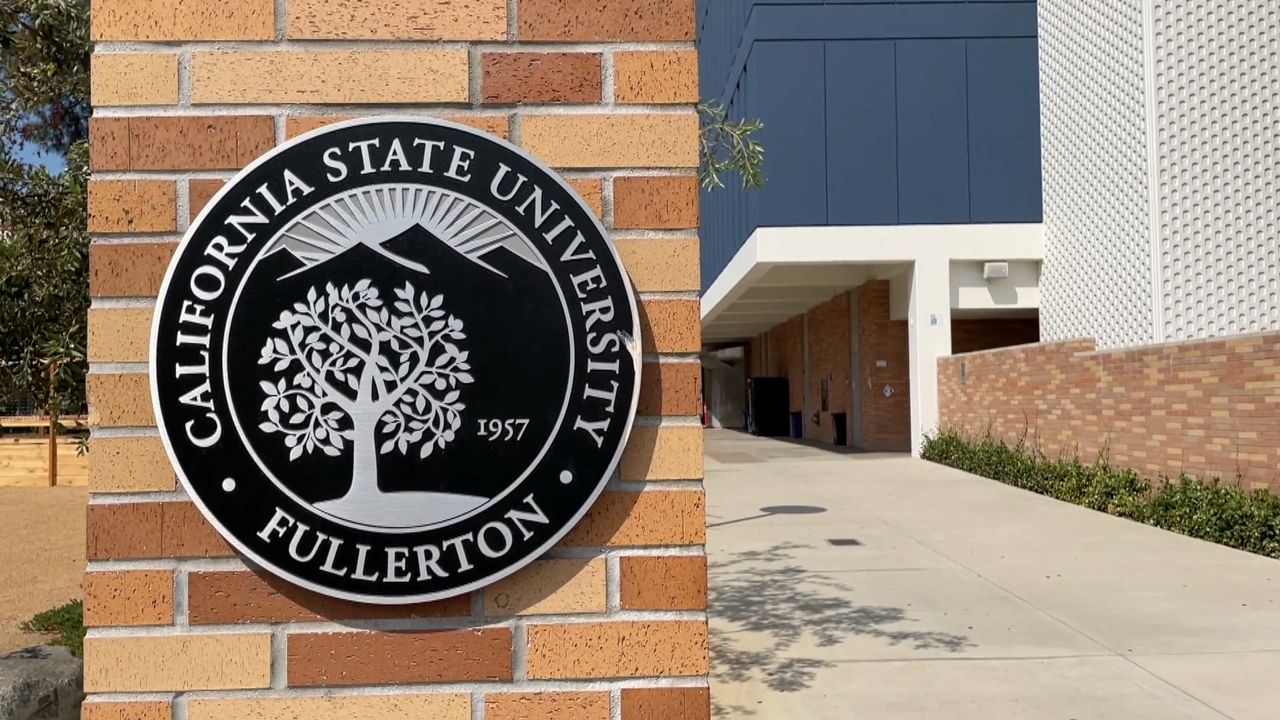 (Spectrum News/Logan Hall)
CSUF students react to racist graffiti
Being a minority at California State University, Fullerton's campus has not been easy for Mykayla Miller, co-president of the Black Student Union.
Black students make up 2% of the school population, and Miller said she's experienced racism as an unfortunate part of the culture at the school.
Last weekend, racist graffiti appeared on a dumpster at the University Village Apartments, a complex next to the campus that primarily houses students.
Click the link above to find out more.
SoCal Snapshot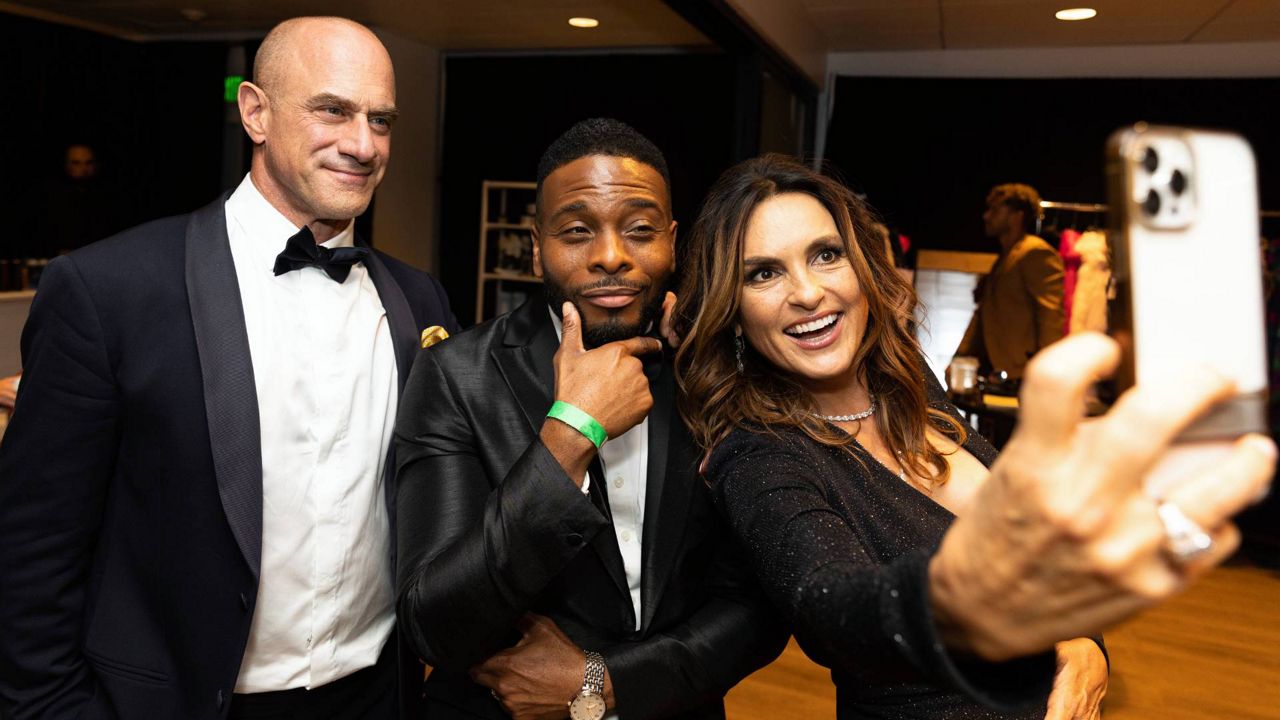 Christopher Maloney, from left, Kel Mitchell and Mariska Hargitay at the Backstage Creations Giving Suite benefitting the Television Academy Foundation Educational Programs during the 74th Emmy Awards on Monday at the Microsoft Theater in Los Angeles. (Photo by [Dana Pleasant]/Invision for the Television Acadmey/AP Images)