Good morning SoCal. Here's what you need to know today.
Your Weather Planner
Throughout the day, we'll see scattered showers leading to highly variable rain totals.
If a thunderstorm pops up, heavier rain, hail and strong winds are all possible in a short period of time.
Thunderstorms came through late last night over LA County, dumping more than a quarter of an inch of rain over parts of the San Fernando Valley.
A more robust line of thunderstorms dumped between .50 to almost an inch in San Diego County and the Inland Empire.
A few inches of snow is possible for our mountain resorts today, with a better chance tomorrow, as a second colder storm moves through.
It'll be windy along the coast today and tomorrow.
Click here to share your weather photos
Get your 7-day forecast: LA West | LA East | San Fernando Valley/Ventura County | Orange County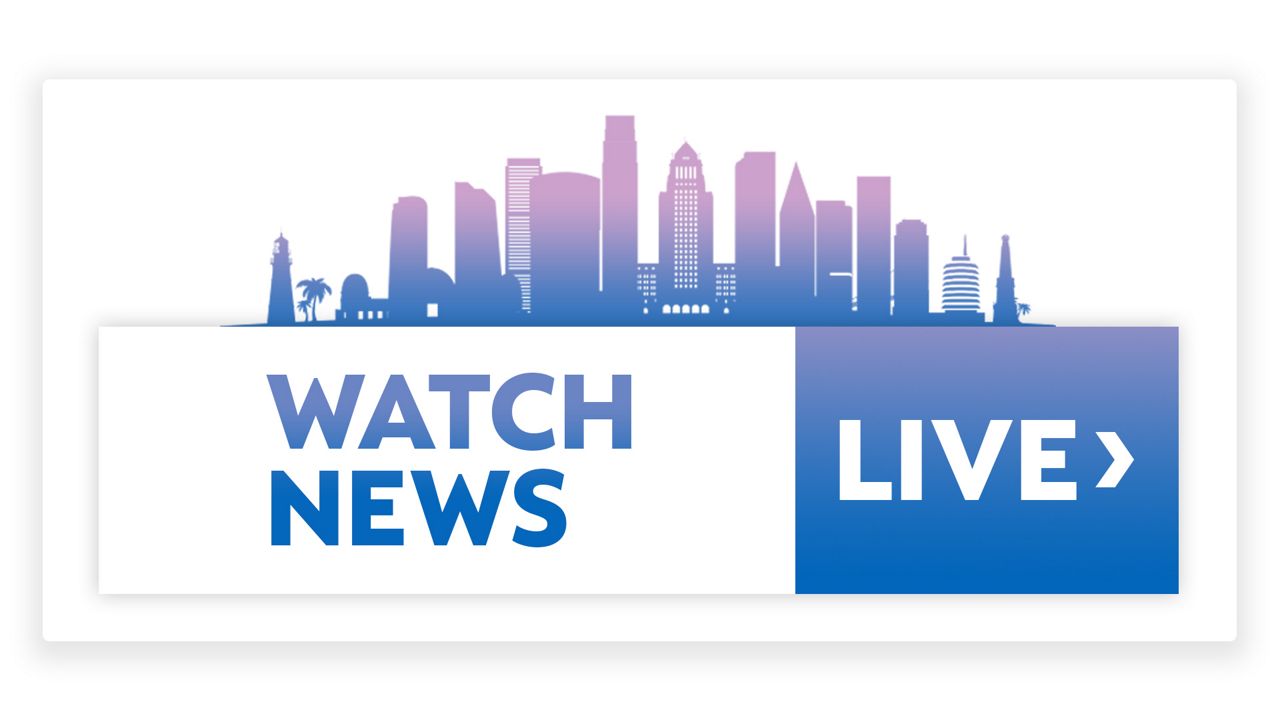 Around SoCal
1. LA County mask mandates to end as COVID metrics improve
Indoor mask-wearing will no longer be mandatory in Los Angeles County starting Friday, thanks to revised data released by federal health officials Thursday showing a decreased impact of COVID-19 on the county's health-care system.
The US Centers for Disease Control and Prevention officially moved the county out of its "high" virus activity category and into the "low" category. The CDC updates its county-level data every Thursday.
Mask-wearing, however, will continue to be "strongly recommended," particularly in crowded settings or while interacting with people at higher risk of severe illness from the virus.
Masking will continue to be required in high-risk settings, including health care facilities, transit centers, airports, aboard public transit, in correctional facilities and at homeless shelters and long-term care facilities.
Indoor masks also continue to be required on K-12 school campuses, although the county and state will lift that requirement on March 12. The policy, however, is expected to remain in place in the Los Angeles Unified School District until the end of the school year.
County Public Health Director Barbara Ferrer noted that people attending indoor mega-events of 1,000 or more people — such as sporting events — will still be required to show proof of COVID vaccination or a recent negative test to be admitted. Vaccine verification or a negative test will also still be required for workers at health care facilities and congregate-care facilities.
2. Orange County's COVID hospitalizations, rates continue dipping
Orange County's COVID-19 hospitalizations and rates continued trending down, but fatalities logged Thursday put the January death toll over 500, according to the latest data released by the Orange County Health Care Agency.
The number of COVID-positive patients in Orange County hospitals dropped from 217 Wednesday to 206 Thursday, while the number of those patients in intensive care ticked down from 37 to 34.
The county also reported 427 new positive COVID tests and 15 additional deaths Thursday, raising the cumulative totals to 539,663 and 6,643 respectively.
Of those hospitalized, 83% are unvaccinated and 86% of those being treated in ICU are not inoculated, according to the OCHCA.
3. Lakers swept in season series to Clippers after 132-111 loss
Reggie Jackson scored 12 of his season-high 36 points in the fourth quarter while adding nine assists and eight rebounds, and the Los Angeles Clippers completed a four-game season sweep of the Los Angeles Lakers with a 132-111 victory Thursday night.
Ivica Zubac had 19 points and nine rebounds for the Clippers, who seized control of the sweep-clinching victory and their seventh straight win over the Lakers overall by scoring 23 consecutive points during the first six minutes of the third quarter.
The Clippers outscored their cross-hallway rivals 37-10 late into the third before coasting to their fifth consecutive victory in the past eight days, including two over the Lakers.
Jackson hit four 3-pointers and embarrassed a succession of Lakers defenders, particularly in a fourth-quarter display that had the Clippers' portion of the crowd chanting his name. After Jackson and Russell Westbrook clashed and exchanged words, Jackson responded by drilling a 3-pointer over Westbrook's defense to earn one of several standing ovations.
LeBron James had 26 points and eight rebounds for the Lakers, who lost four straight and seven of eight to fall a season-worst eight games below .500 (27-35). A proud franchise that began the season with championship aspirations is now two games ahead of 11th-place Portland with little reason to think its spiral will end soon.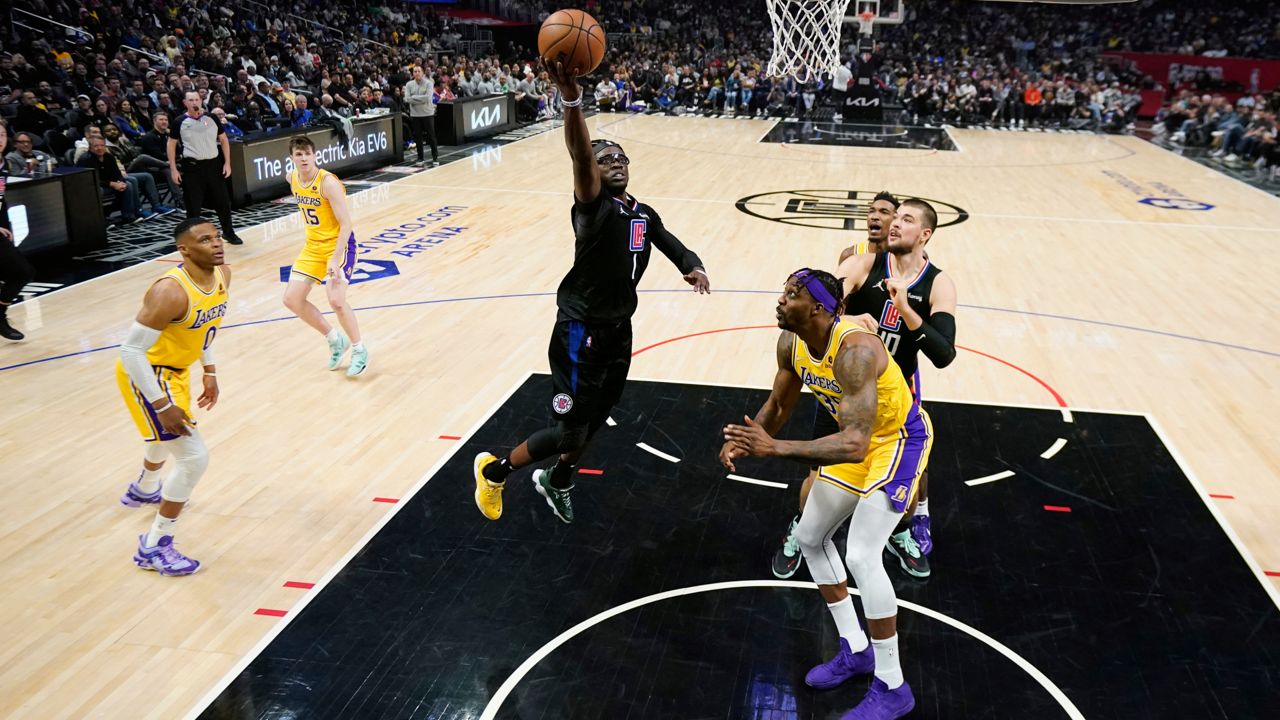 Around the Nation
1. Live updates: Russia takes control of nuclear power plant; Ukrainian forces extinguish blaze after Russian shelling
2. Biden aims to boost domestic manufacturing with bolstered Buy American requirements
3. US added 678,000 jobs in February in sign of economic health
Only on Spectrum News 1


LA County sheriff on why he won't enforce vaccine rules
The LA County Board of Supervisors is set to vote on whether to take the duty of enforcing vaccine rules away from Sheriff Alex Villanueva. The sheriff has said this move would be akin to forming a suicide pact. He joins us this week to explain why he's clashing with the board and the impact it could have on staffing issues and crime rates in the region.
SoCal Snapshot


Michael Weinstein, AHF President, addresses the crowd at a rally at the Walt Disney Company in Burbank spearheaded by advocates from AIDS Healthcare Foundation on Thursday in Burbank, Calif. The advocates targeted Disney in two near simultaneous rallies in Orlando and Burbank, CA to urge Disney to publicly speak out to oppose Florida's hateful, homophobic "Don't Say Gay" bill targeting LGBTQ+ youth, their families, teachers and school counselors that is currently pending in the Florida legislature. (Dan Steinberg/AP Images for AIDS Healthcare Foundation)