Santa Monica's Top Wellness Centers, Infuse Wellness Center, Offering Mobile IV, Drips & Shots, and Other Wellness Services
Santa Monica, CA – Santa Monica residents who prioritize their health and wellness choose Infuse Wellness Center as their trusted wellness clinic. The wellness clinic offers clients an array of wellness services designed to combat fatigue and dehydration, eliminate free radicals, boost their immune systems, deliver antioxidants, and fight stress at the cellular level. With help from the wellness clinic, many clients have been able to regain control of their lives and wellness while enjoying the added benefits.
Having served Santa Monica and the Greater Los Angeles community since 2014, Infuse Wellness Center Santa Monica Wellness Center has become known for its high-quality services, supplies, and medical personnel. Clients can rest assured that they will enjoy personalized services from the registered nurses who have spent years performing thousands of IV's in ICUs, ER's, and Med-Sure Units at UCLA Medical Center, Cedars Sinai Medical Center, and Surgery Centers. The wellness services offered are aimed at addressing the common lack that people suffer due to busy schedules, lack of rest, and lack of proper nutrition.
Describing their IV Injection services, the spokesperson for the wellness center said: "Depending upon your physiological make-up, and your diet, your digestive tract may not be absorbing the nutrients your body needs to sustain optimal metabolic function. For example, those with GI ailments may suffer from vitamin deficiency, as may vegetarians and vegans. Circumventing the digestive tract optimizes the intake of vitamins and minerals, ensuring that 100% of the good stuff gets into your bloodstream right away. Your body will then soak up all that it needs to reduce deficiency and optimize metabolic function."
Clients who choose the wellness center's IV vitamin therapy can channel it to address a variety of needs, including hangovers, migraines, aging, detox, free radicals, fatigue, immune-related issues, and to boost health and well-being. The wellness center near Santa Monica also offers an array of wellness injections, including Vitamin B12 for an energy boost and immunity, B-Complex with ingredients like Niacin, Thiamine, Riboflavin, Pyridoxine, and Dexpanthenol; Vitamin C for an immune boost and anti-oxidation functions, Vitamin D-3, Biotin for hair, skin, and nails wellness, MIC for burning fat and staying in shape, and more. Clients are also welcome to visit the wellness center for COVID-19 tests and to organize corporate wellness services for businesses and brands that care about their employees.
Infuse Wellness Center is located at 3306 Pico Blvd., Santa Monica, California, 90405, USA, and can be reached via phone at (310) 450-0600. For more information, visit their website.
Media Contact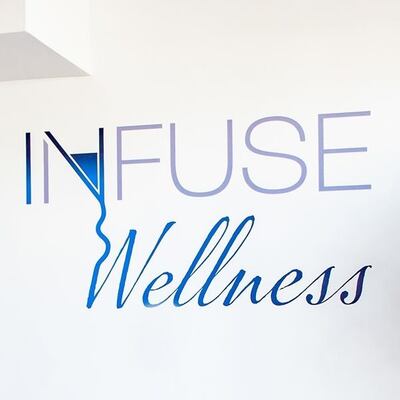 company name
Infuse Wellness Center
Contact name
dr Roy Nisim
phones
(310) 450-0600
Address
3306 Pico Blvd.
City
santa monica
State
APPROX
post code
90405
Country
United States
site
https://www.infusewellness.net/