Now that the Thanksgiving leftovers are stored in the fridge, onward to Christmas! If the early sales of Christmas trees is any indication, more than ever Thanksgiving begins one very long holiday, so why not make the most of it all.
If you celebrate Christmas in a big way, one of the things you look for in a new home is where to put a Christmas tree for a month every year. Ideally, you'd never have to move anything to put one up but that isn't the way it works.
This week, we went on the search for some prime tree locations. Granted, furniture varies but all of these would have room for a nice sized one!
First home we looked at is your basic no-brainer. Since it's empty, it's easy to find several different spaces where a tree would look great, but this corner seems perfect. Located in Santa Monica's Rustic Canyon, the 4/2 home was built in 1948 and is on the market for $3M. It's been totally updated with open floor plans.
Many apartments are short on space but in this Santa Monica home, you have plenty of room for a tree and won't even have to sacrifice your mountain and ocean views. It's a 2/2 and has only been on the market a short time. Priced at $2.2M. If you don't want to move the side table to make room for a tree, there are plenty of other spaces including a private deck.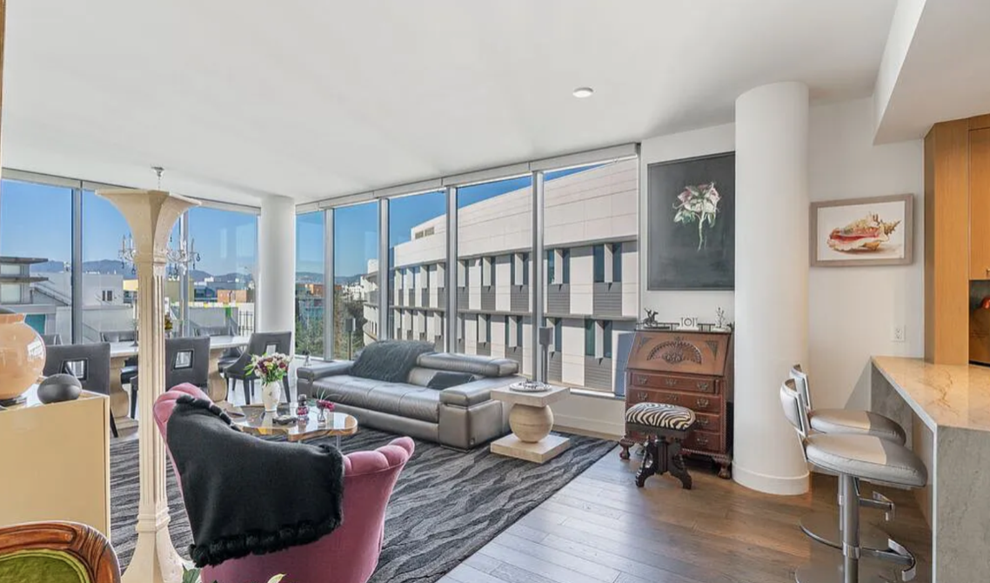 This duplex (read that income producing property) has expansive views of the Pacific. It's located in Eastern Malibu and both two bedroom units have enough windows, you can put a tree there and hardly miss a wave. Priced at $4.8M and ready to move in.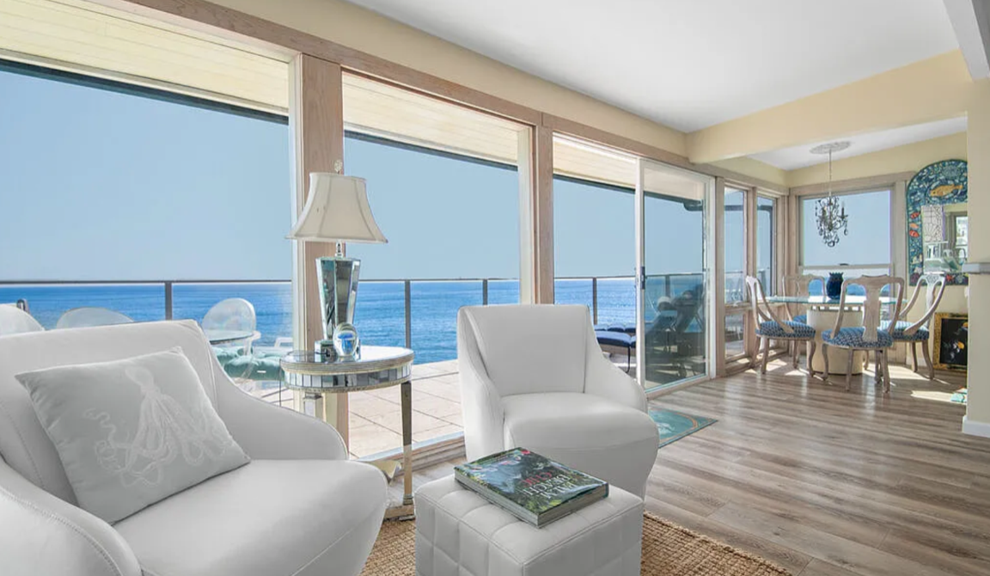 This country home in Topanga has large rooms and many places for a Christmas tree, but why not next to the fireplace? The house was built in 1995 and has 14′ ceilings so you can get a tall tree, too! It's all newly remodeled and is a 4/3 on the market for $2.8M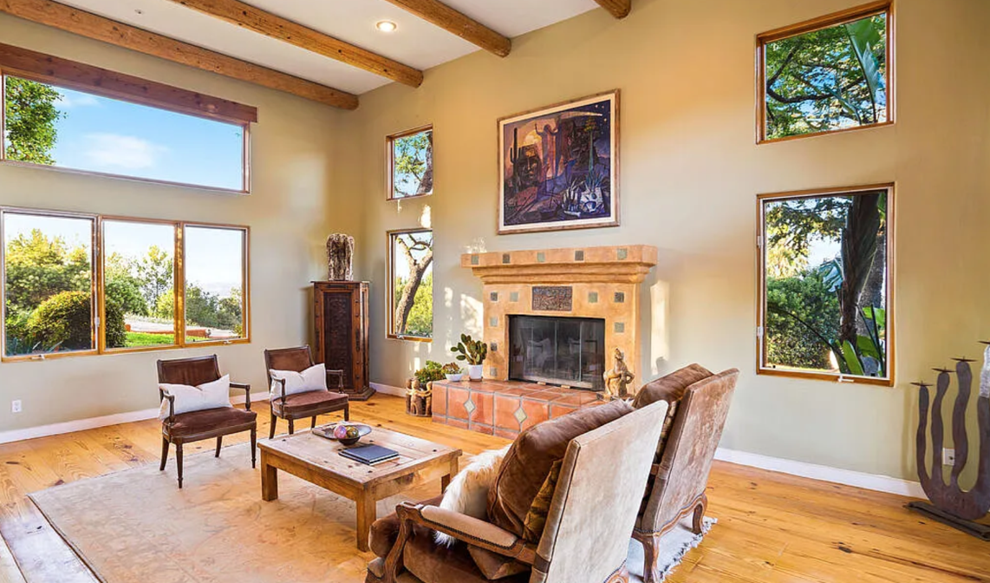 Another Santa Monica offering for a 2/3 new build. It's a condo with a great room and tall ceilings. Located in the North of Wilshire area, there's no problem finding tree space. It's priced at $2.4M.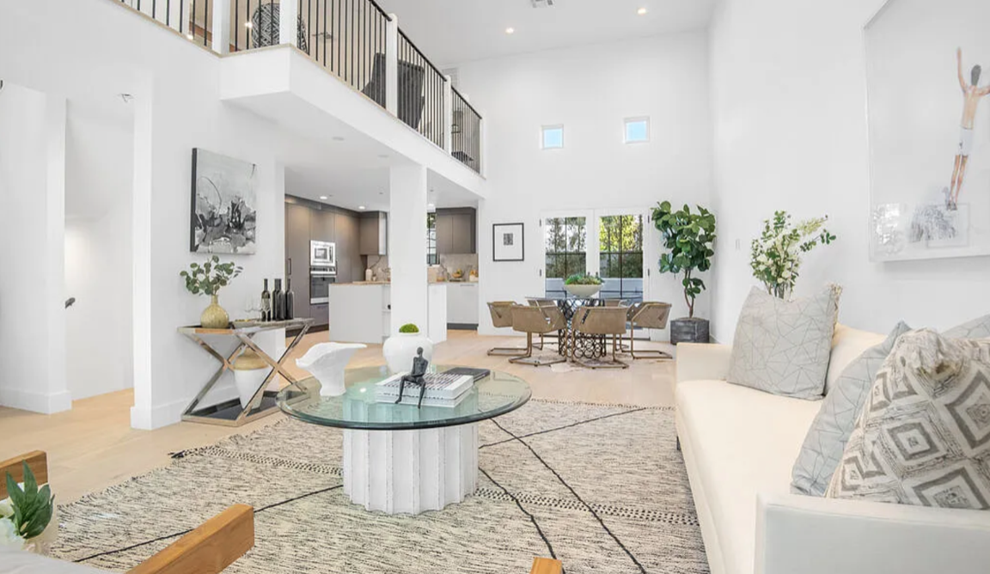 This Brentwood home may have been built in 2018, but you'd swear it has been there longer. It's a very traditional, well-appointed residence. There are two bay windows on the front and one of them would be perfect for a tree. If you've paid the $17.5M price tag, a big and wide tree shouldn't be an issue. We're talking a stately home!