Karl Böckmann, valley guide, dies | San Fernando Valley Business Journal
Thursday 5th August 2021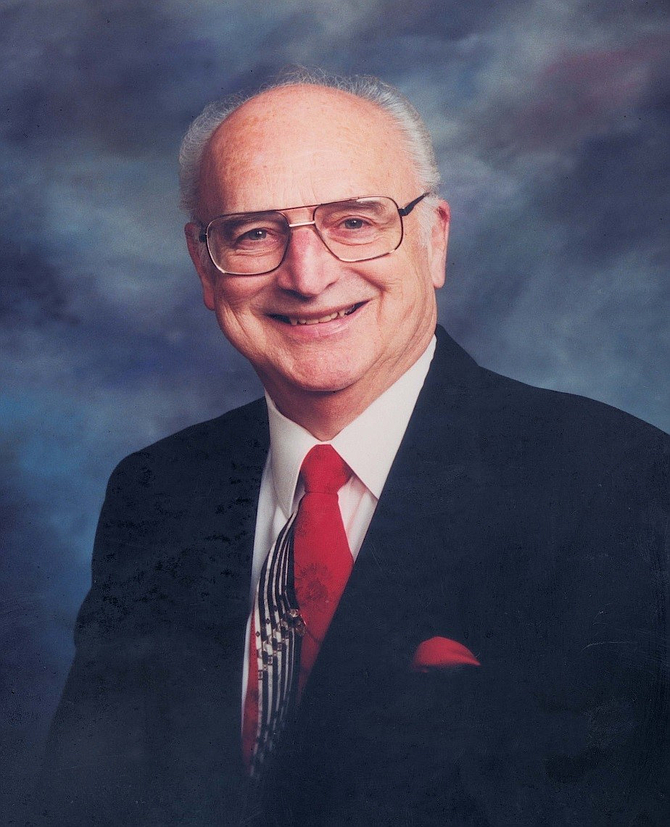 Karl Böckmann
Karl Boeckmann, a decade-long citizen and business leader in the San Fernando Valley, died Wednesday after an eight-year battle with cancer. He was 85.
A statement from Galpin Motors said he "died comfortably at home, surrounded by his wife Thyra and his family".
An accountant by trade, Boeckmann was a long-time executive at Galpin, which belongs to his brother and which has a collection of car dealerships. But Boeckmann was well known for his civic engagement.
His charitable contributions to the community include serving on the boards of Goodwill, New Directions for Youth, Pierce College, the Diabetes Association, the Fernando Award Foundation, and what was then Providence Tarzana Hospital. Boeckmann was also the founding director of the LAPD Valley Foundation and was heavily involved in the Justice Armand Arabian Leaders in Public Service Awards, which honor those who contribute in any way to the valley's civil and business community.
Over the years he has won many awards and honors. He is the recipient of the Ellis Island Medal of Honor, One Generation Hearts Across the Valley Award, Philanthropist of the Year, and in 2004 he received the Fernando Award for outstanding community leadership and service. He has been regularly featured on the Business Journal's Valley 200 list of Most Influential People, including one published two weeks ago.
Pegi Matsuda, a civic leader who is currently co-chair of the Fernando Award Foundation, where Boeckmann served from 2005 to 2016, said he was a kind person, devoted to his family and friends, as well as the wider community.
"Working with Karl has been a really great experience and we've all learned to be better volunteers in the community," said Matsuda. "The San Fernando Valley lost a great leader yesterday."
The Galpin statement reads: "Over the course of his life, Karl has built a legacy of commitment, hard work, integrity, leadership and community engagement. Both he and Thyra have invested an immeasurable amount of time and energy in a variety of good causes. "
Boeckmann was born and raised in Glendale. After graduating from USC, he spent two years in the Army and then worked for the accounting firm that became Touche Ross for five years.
In 1964 he joined his brother Bert Boeckmann at Galpin Ford in North Hills. That year, Bert Boeckmann became the majority owner and president of the dealership that had been Ford's biggest seller for 29 years and that grew to more than a dozen other dealerships and related companies. Karl Böckmann remained Vice President of Galpin Motors.
Bert Boeckmann's wife Jane Boeckmann, 90, died three months ago.
Services for Karl Böckmann are pending.