SANTA MONICA, California – Perhaps no place on earth is synonymous with spa culture than Southern California. Whether massages, body scrubs or skin care, most spas rely on physical pampering with relaxation as the main benefit.
But IntoMeSea in Santa Monica adds personal growth to the mix and offers services that are more than superficial.
What you need to know
IntoMeSea is a new health and wellness spa in Santa Monica
Services include floating chambers and crystal bathtubs, as well as energy and light therapies
Many of the therapies focus on aligning the chakras
IntoMeSea also offers courses in breathing meditation, qigong and shamanic sound and soul calibrations
Step into the open and airy space on Lincoln Boulevard and there are swimming chambers, crystal bathtubs, a salt room, and energy and light therapies.
"With COVID in particular, we are awakening to the fact that what we did before did not necessarily serve us the way we need to take care of ourselves," said Jennifer Williams, a former massage therapist who opened IntoMeSea in early November. "Self-care is really at the forefront of people's thinking."
IntoMeSea offers seven types of services: floating in a floating chamber, soaking in a crystal tub, sunbathing in Lucia light therapy, listening to a pyradigm physio-acoustic machine, breathing in a salt cabin, sweating in an infrared sauna, and breathing meditation, qigong, and other classes.
Prices range from $ 77 for a 90-minute individual flotation meditation, to $ 99 for a 60-minute immersion in the galactic crystal tub, to $ 77 for a 45-minute Lucia Light travel session .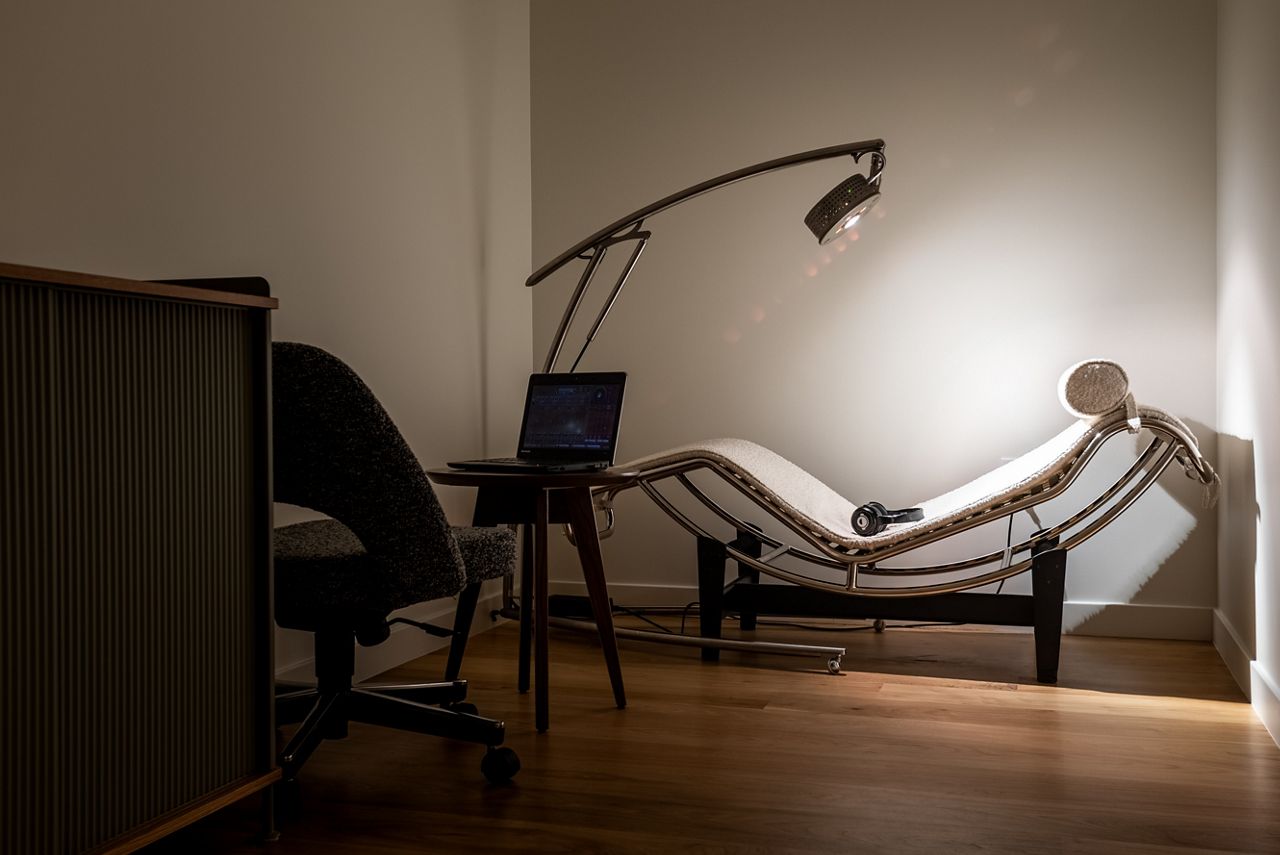 Much of IntoMeSea's services are in energy healing and chakra alignment. Chakras are an ancient Indo-European system of energy points in the body that are believed to affect physical and emotional wellbeing.
"A chakra that is too strong in one area could drain energy from another chakra," Williams said. "It's about balance."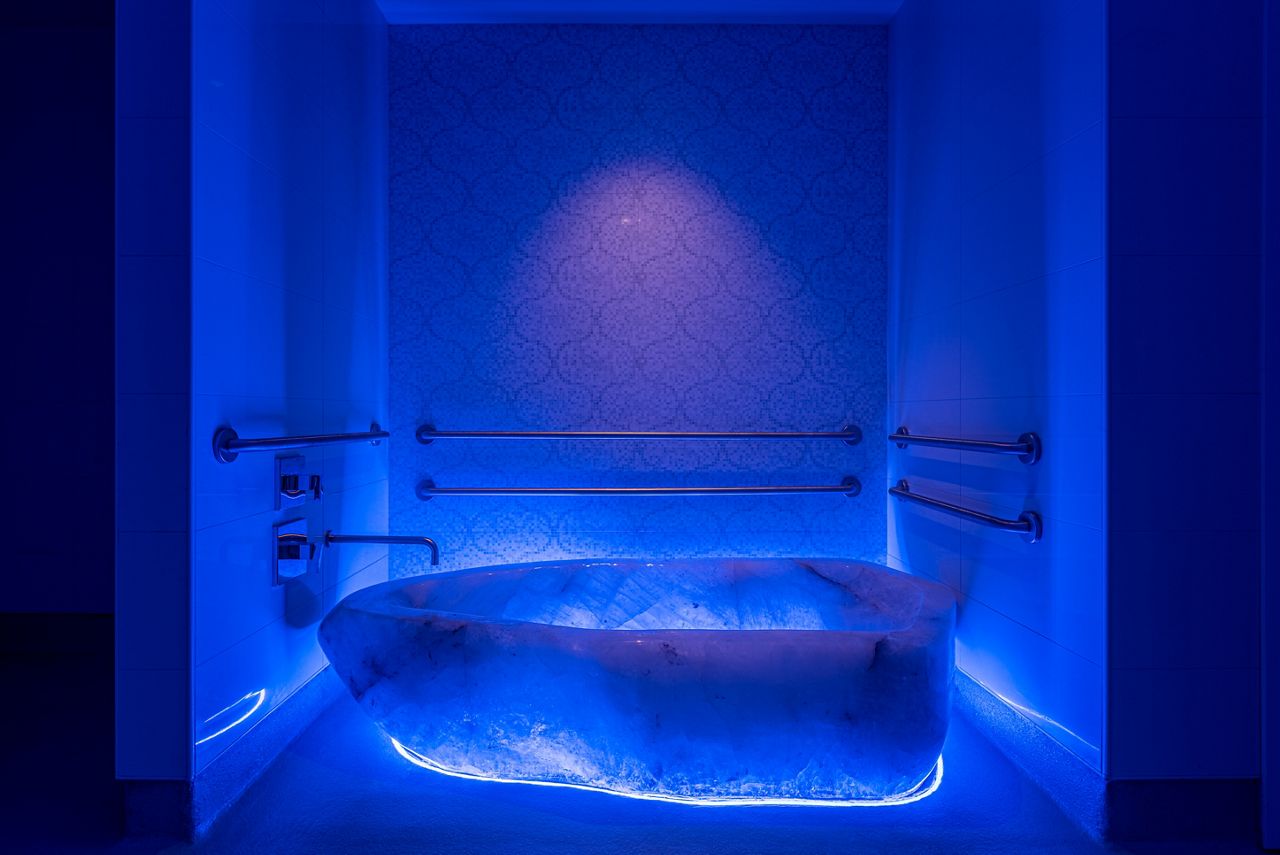 That's why IntoMeSea has two types of crystal tubs for soaking. While both tubs are carved from 4,000 pound blocks of crystal imported from Brazil, one is at floor level and is said to heal the higher chakras in the body that correspond to the heart, throat, and third eye.
The other is sunk into the ground to heal the lower chakras which focus on the root, sacral and solar plexus. As guests soak, they can meditate on an intention while listening to various sounds ranging from shamanistic drumming to chimes.
As the name suggests, the ocean has influenced space – not only with services that include salt and water, but also with add-on products such as candles, fragrances, jewelry made from fossilized shark teeth, and animal sprays designed to stimulate the vibrational energy of dolphins channel seals, sharks, whales and other marine life to heal a person's corresponding chakra.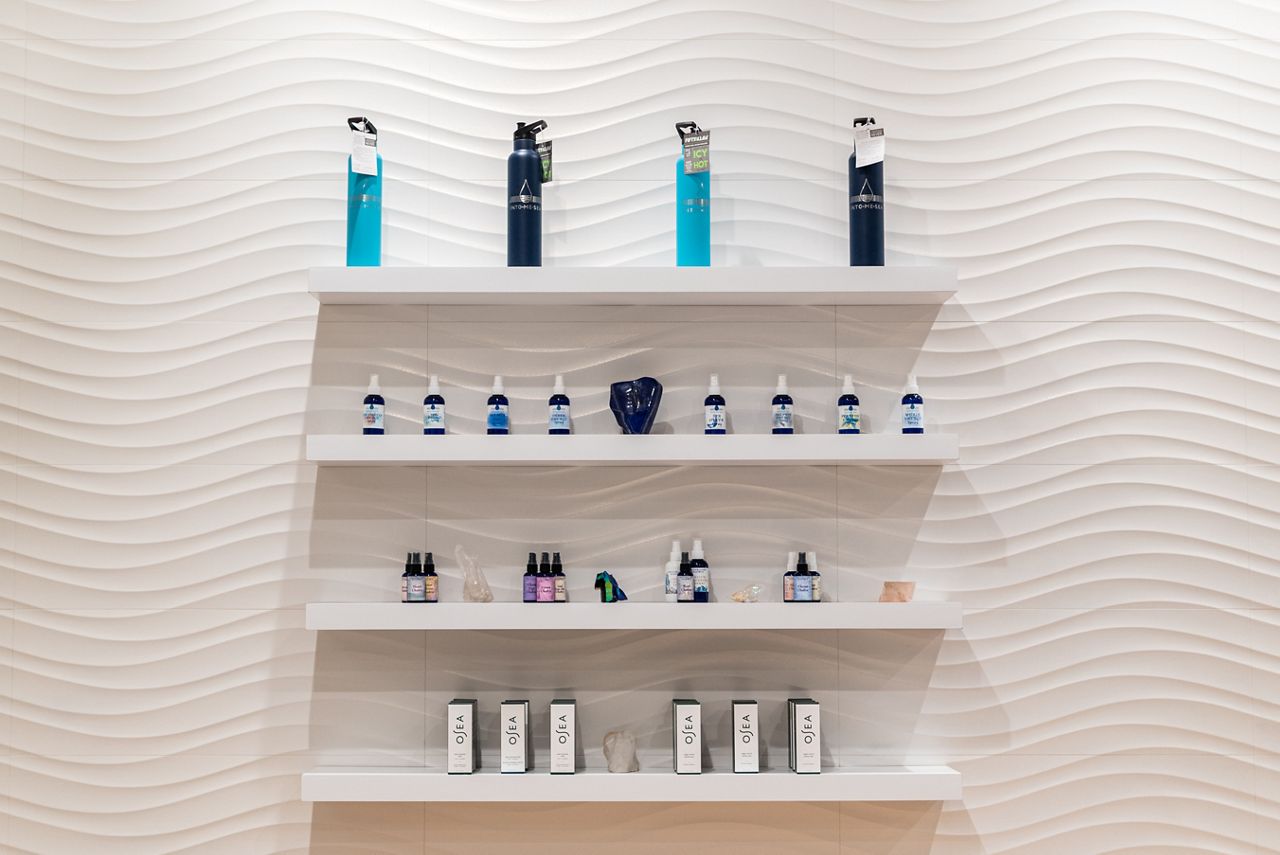 Each of IntoMeSea's three flotation tanks contains 1,200 pounds of Epsom salts in the water, which not only makes it thick enough for individuals to swim, but is also said to aid in muscle recovery.
Another type of salt is used in the halotherapy cabin, projecting pharmaceutical grade sodium chloride that is inhaled to balance the lung microbiome.
"People float in order to connect with the parts of them that need to heal," said Williams, who first saw float after hearing about it from podcaster Joe Rogan and being instantly excited. "There are people who float to relieve their depression or anxiety, or to combat addiction, or even people who have become body conscious. When you float, you are just with yourself and people have really deep experiences. "
As a new concept for a spa, IntoMeSea enables clients to learn more about their treatments with videos explaining what they will experience. Guests can also borrow Oculus glasses for virtual and visual immersive meditation between treatments in a lounge centered on a 3,500 pound crystal.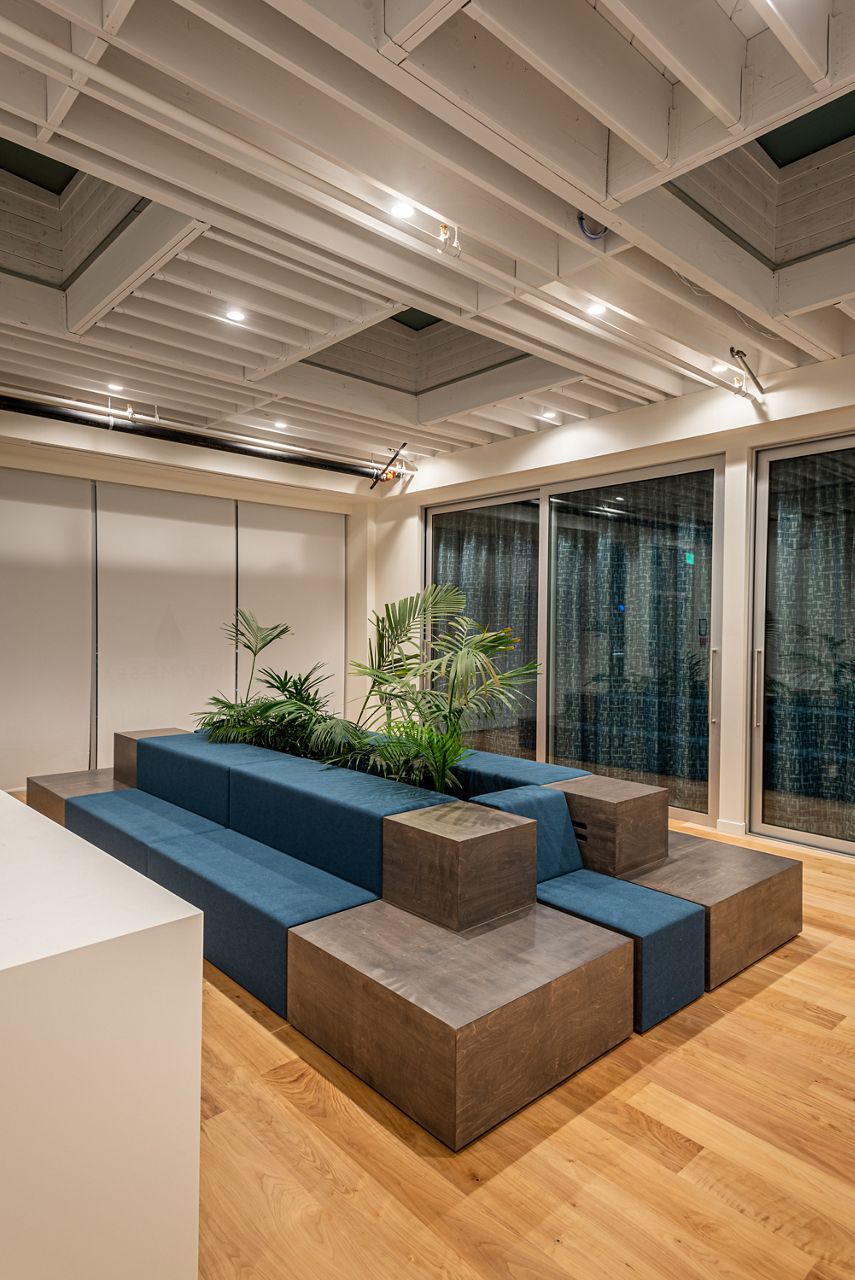 Williams' vision for IntoMeSea is to introduce healing methods combined with bio-hacking technologies to create a place of healing that does no harm to the planet. In line with this idea, the 5,500 square meter room was designed by environmental architect David Hertz, who used the earth's natural energies.
The space is powered by solar panels for electricity, thermal panels for heating the water in the crystal tubs, swimming pools and showers, and a machine called Skywater that pulls moisture from the atmosphere and creates up to 300 gallons of water for the hot tub a day.
IntoMeSea was funded by private investors who believed in the concept, whose name Williams didn't want to share, but Gwyneth Paltrow's Goop comes to mind. Like the actor's health and wellness brand that focuses on beauty, intent, and personal development, IntoMeSea is all about natural self-improvement.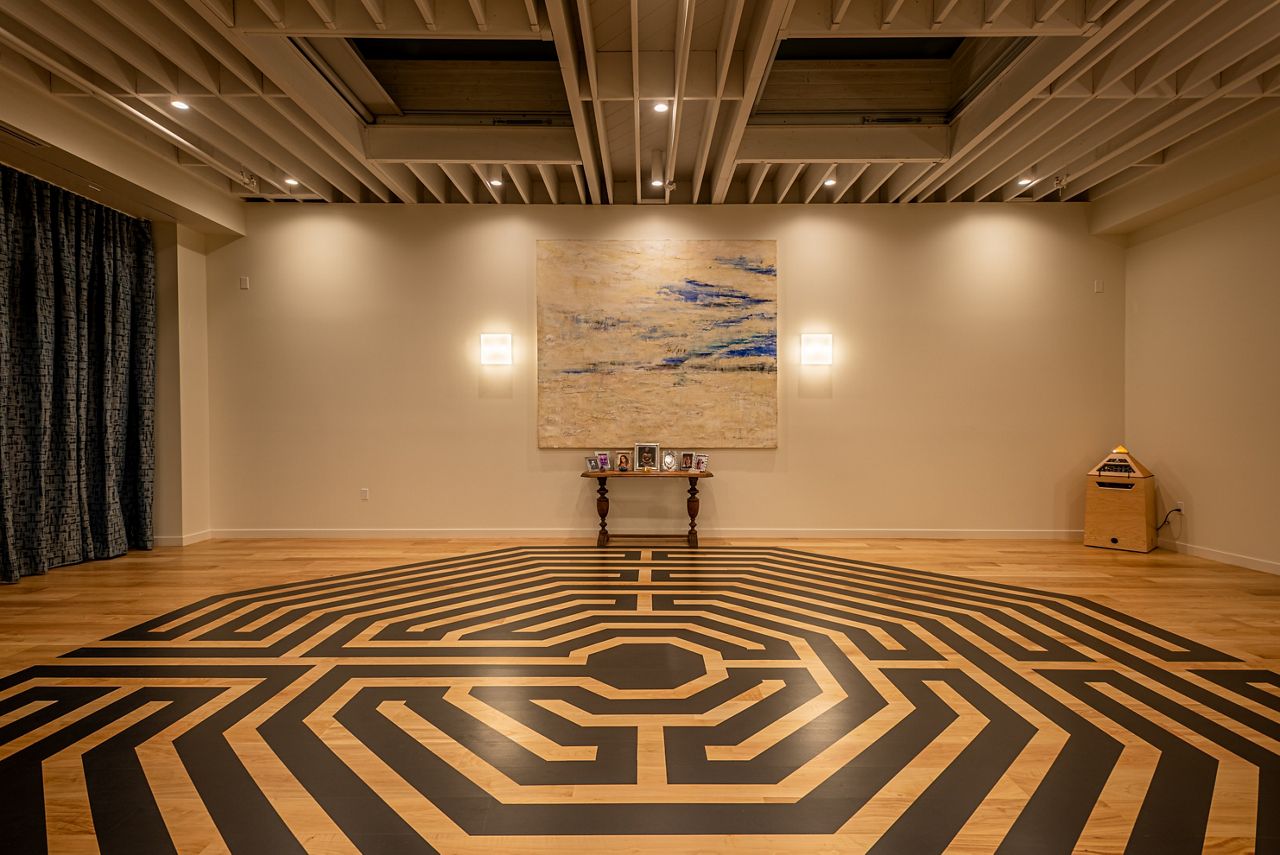 Williams is originally from San Diego, where she first fell in love with the ocean. IntoMeSea, she said, was a play on the word intimacy.
"When you break the word down, it's about connection and inside of me," Williams said. "When we search within ourselves, we become authentic to ourselves and have the ability to become authentic with others."