"It's like my childhood in a nutshell," says Tommy Gelinas, founder of the Valley Relics Museum, as we view an exhibition of Southern California fast food curios. Between a wooden Taco Bell sign and an oil painting by Colonel Sanders there is a jack-in-the-box clown head that you used to shout your drive-through order into – at least until "the clowns may have freaked you out too". Many children have an end the 70's, started blowing up Jack in the early 80's [in TV commercials]. "
If there's some local 20th century pop culture that has disappeared from the San Fernando Valley in Los Angeles, there's a good chance a remnant of it has found a second life in this Lake Balboa Museum. Gelinas has been saving, collecting and preserving valley-related ephemera for over two decades. In 2013, he first exhibited his collection of memorabilia at the Valley Relics Museum's first stationary location in Chatsworth. As his collection of 20-foot-tall signs grew, he moved the museum to its current home in 2018, two spacious hangars at Van Nuys Airport crammed with cars, bikes, neon, arcade cabinets, and celebrity memorabilia.
Photo: Time Out / Michael Juliano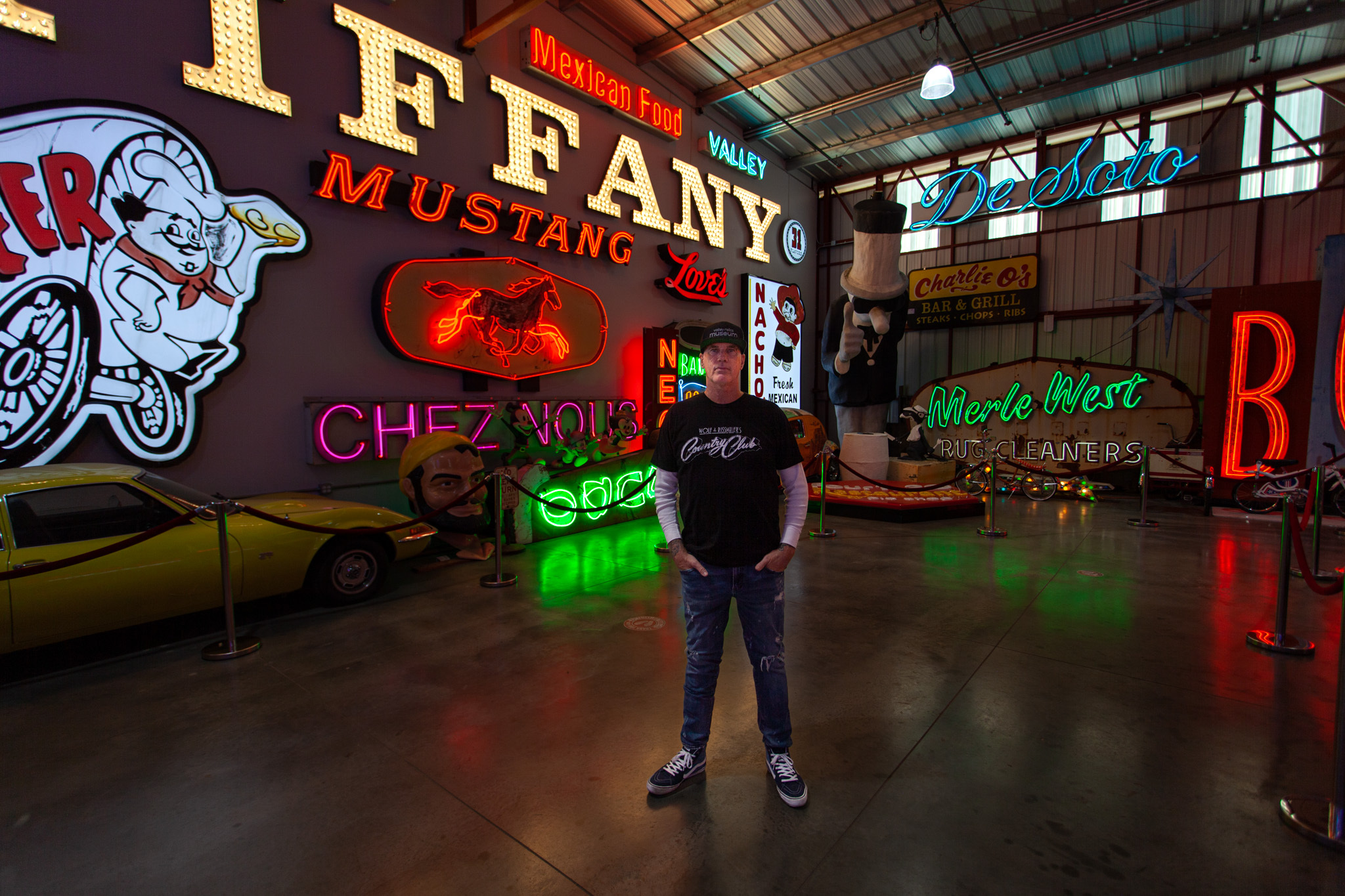 Photo: Time Out / Michael JulianoTommy Gelinas
For Angelenos out of town and those living in the basin, the valley's reputation has often been wrongly reduced to a few things: heat, entertainment for adults, and like the grotesque-sounding Valspeak. For Gelinas, however, growing up in the valley was so much more than that. There were go-karts and BMX tracks, record stores and themed restaurants, movie studios and movie star residents, hot rods and airplanes, and sparkling swimming pools next to empty ones that had been converted into skate parks . But this story of the valley didn't really have any shrine.
"I always tell people it's not Van Gogh," says Gelinas. "The history of the valley is a really important story, it's a very interesting story. But nobody really fights for it. "
Now it's the Valley Relics Museum. Unlike a Post-Impressionist masterpiece, its acquisition and authentication process is usually a little more straightforward. Many of the items added to the museum's collection are donated, often by surviving family members of celebrities and business owners. The rest will be saved. In these cases, there's a pretty good chance the museum already has postcards and photos to document the history of the item, and often Gelinas scoops up the artifacts herself.
"I saved pretty much every item personally by hand," he says. "And when something is donated, it takes time and money to rent a crane and bring down a crew. Anyone can take down a sign for a few hundred dollars. But actually anyone can carefully remove the neon, bring the sign down, transport it, bring it to a safe place and then restore it. "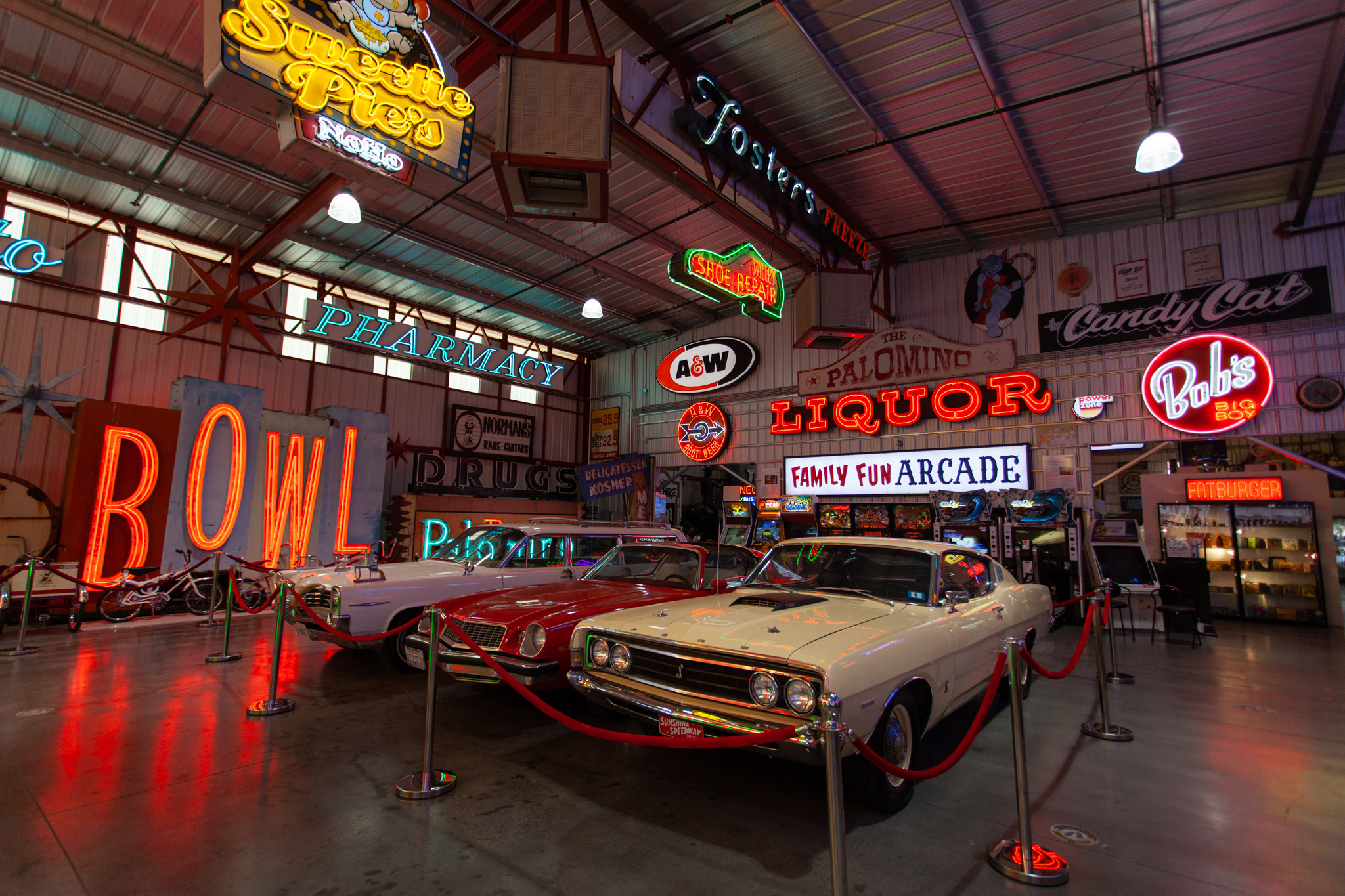 Photo: Time Out / Michael Juliano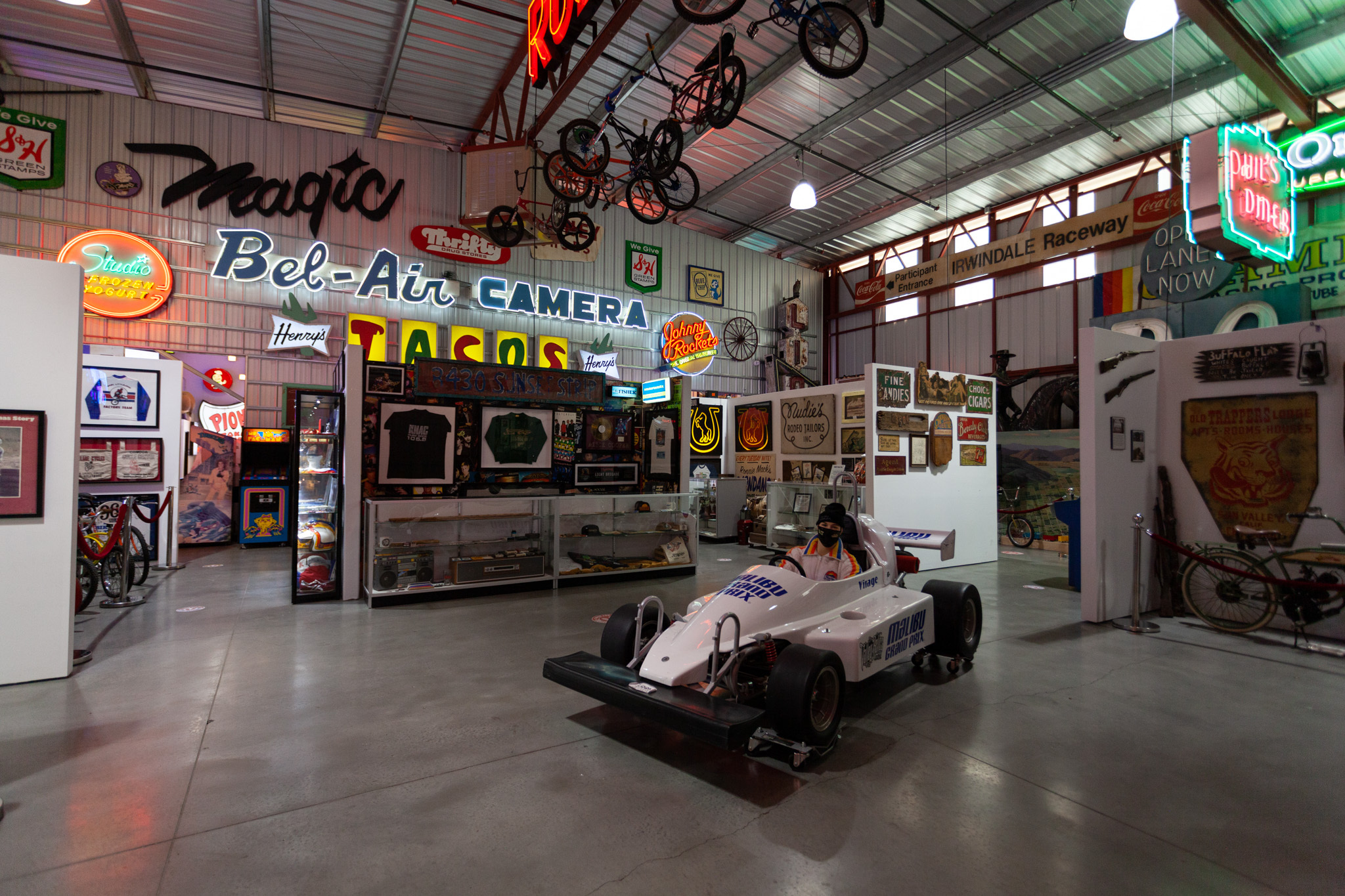 Photo: Time Out / Michael Juliano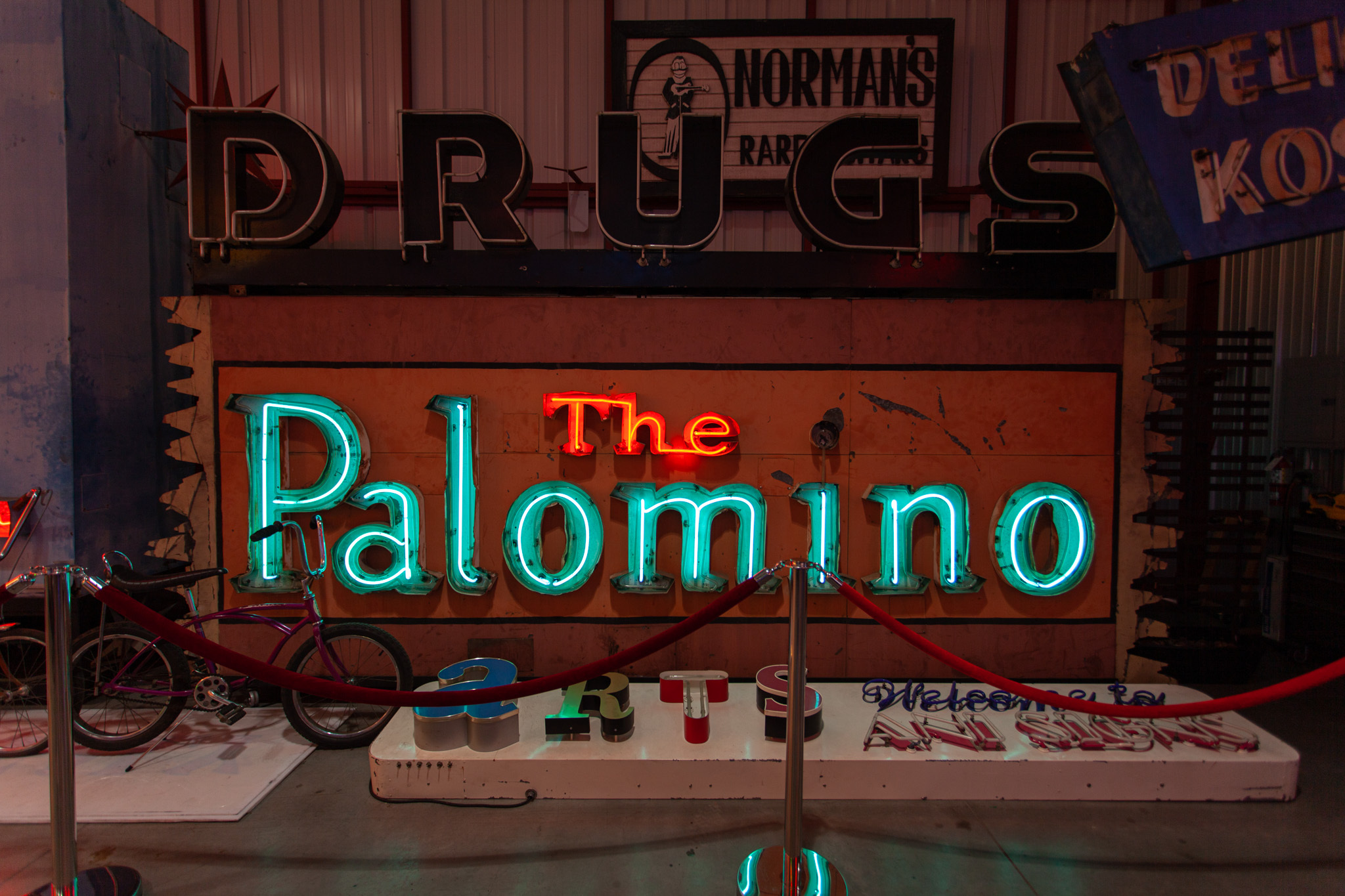 Photo: Time Out / Michael Juliano
The museum's hangar full of neon signs is by far the most visually impressive asset. You'll find insignia from some well-known places like Henry's Tacos and Bob's Big Boy, but the neon and backlighting is mostly a collection of Valley past: the Palomino country western club, the largely vanished Pioneer Chicken and fast food chain Woodland Hills Spot My Brother's Bar-BQ (three-dimensional cow sign included).
For a long time the valley was despised because the people did not understand it
This is also where the museum deviates most from its geographic boundaries and acts as a gathering point for dying signage across the city, like the star-studded Premiere Lanes of Santa Fe Springs or the former Tiffany Theater on the Sunset Strip and Ben Frank's. When we met Gelinas this fall, we happened upon the Pig 'N Whistle sign in Hollywood, which had been abruptly dismantled the day before. Gelinas actually began to leaf through photos on his cell phone: his team had already saved the neon letters and carefully placed them in the back of a pickup truck.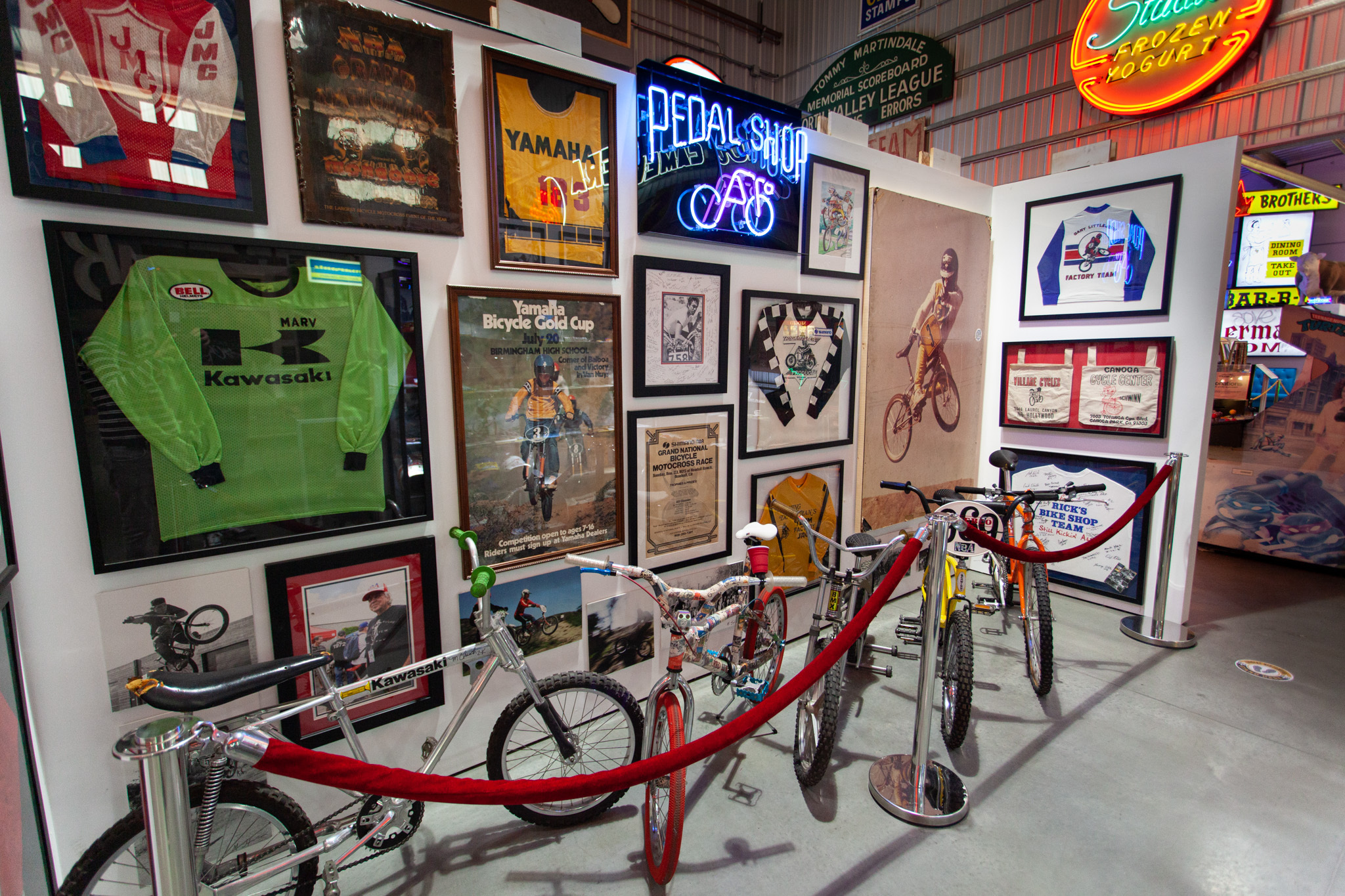 Photo: Time Out / Michael Juliano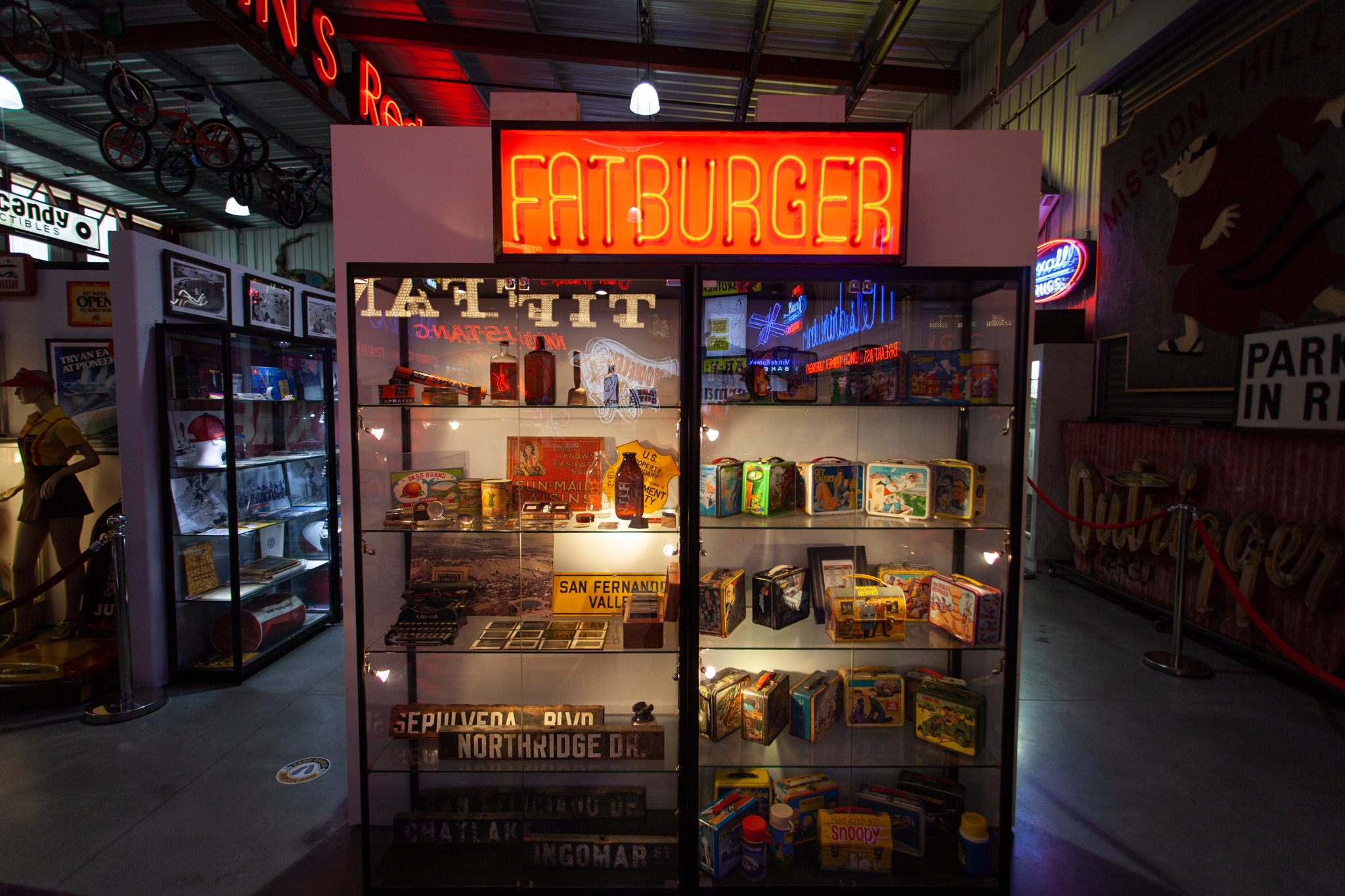 Photo: Time Out / Michael Juliano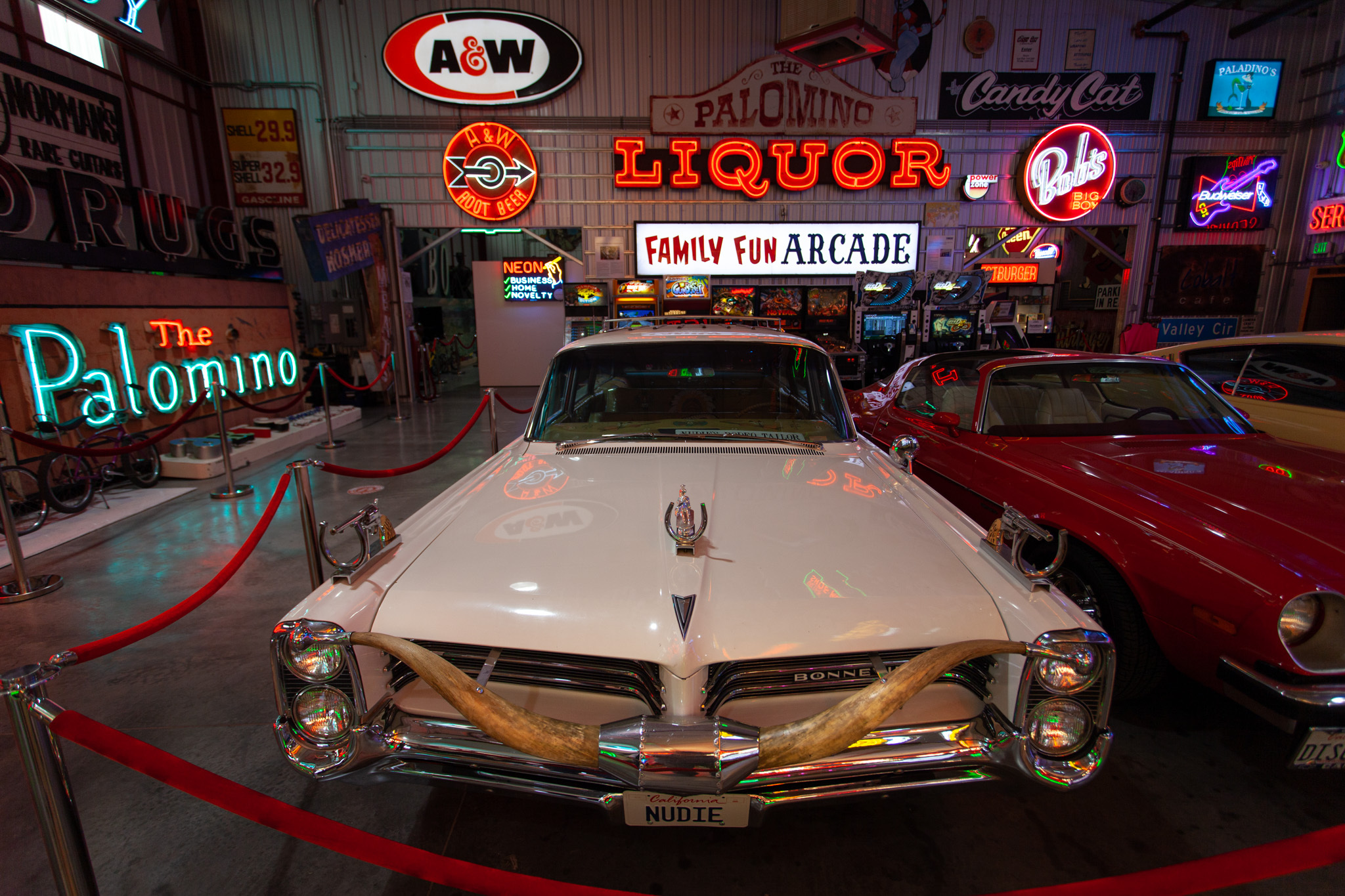 Photo: Time Out / Michael Juliano
Beyond the memorial for business tents, you will find rows and rows of nostalgic souvenirs. BMX bikes from manufacturers such as Redline and Mongoose hang from the ceiling and were made in the Valley, where the sport began in the 1970s. There are signs and plans of Lockheed's secret Skunk Works aerospace facility in Sun Valley. Still working cabinets from Family Fun Arcade in Granada Hills are ready for free play. There's a cash register and belt buckles from the cowboy Nudie Cohn's store in North Hollywood, as well as his antlers and spur-studded Pontiac. Fast Times at Ridgemont High's Spicoli Volkswagen bus is currently on loan for a year, complete with its internal disco ball.
As in any real museum, there is a gift shop, and this is where Valley Relics took the clever step of literally letting you buy a piece of nostalgia. Gelinas has acquired the rights to dozens of defunct local restaurant and retail logos so you can support the nonprofit by wearing a t-shirt with the Malibu Grand Prix Formula 1 karting against the sunset or steaming record from Licorice Pizza. All in all, it's a pretty compelling argument that the Valley has a lot more to offer than just sleepy suburbs.
"For a long time the valley was despised because people didn't understand it," says Gelinas. "But every time someone talked funny about the valley, we thought it didn't really matter because there was so much to do."
The Valley Relics Museum is located at 7900 Balboa Boulevard in Hangars C3 and 4 (entrance is on Stagg Street). It is open on Saturdays and Sundays from 11 a.m. to 4 p.m. Entry is $ 15.