The West Hollywood Planning Commission will hold a public hearing Thursday evening over a request to demolish half the buildings on the 1.4-acre semicircle bordered by West Knoll and Santa Monica Boulevard.
The six contiguous parcels of land are currently home to three two-story commercial structures, four single-family dwelling units and surface parking lots. The commercial buildings facing demolition currently house the Queen Violet restaurant, a framing gallery, a smoke and vape shop and other small stores.
If demolition is approved, the buildings and homes will be replaced by a five-story mixed-use development with 44,274 square feet of commercial space and 111 residential apartment units.
The commercial space will contain 12 live/work units, along with room for retail stores, restaurants, offices and personal service offices. The residential space will have 17 affordable apartment units.
The applicant, Soto Capital, is proposing to include 347 parking spaces in three levels.
Several dozen residents in the area have banded together to oppose the project. In a formal letter to the Commission they argued that the commercial and residential developments should be decoupled from one another.
"What the developer is proposing is an extreme amalgamation, where bonuses, concessions, waivers, functions, and dotted slope-lines are inter-stitched between the two zones," the group wrote. "This has let to a massive structure exceeding the limits allowed with the maximum bonuses. The assumption and risks underlying the project need clear-sighted and thorough evaluation by the Planning Commission."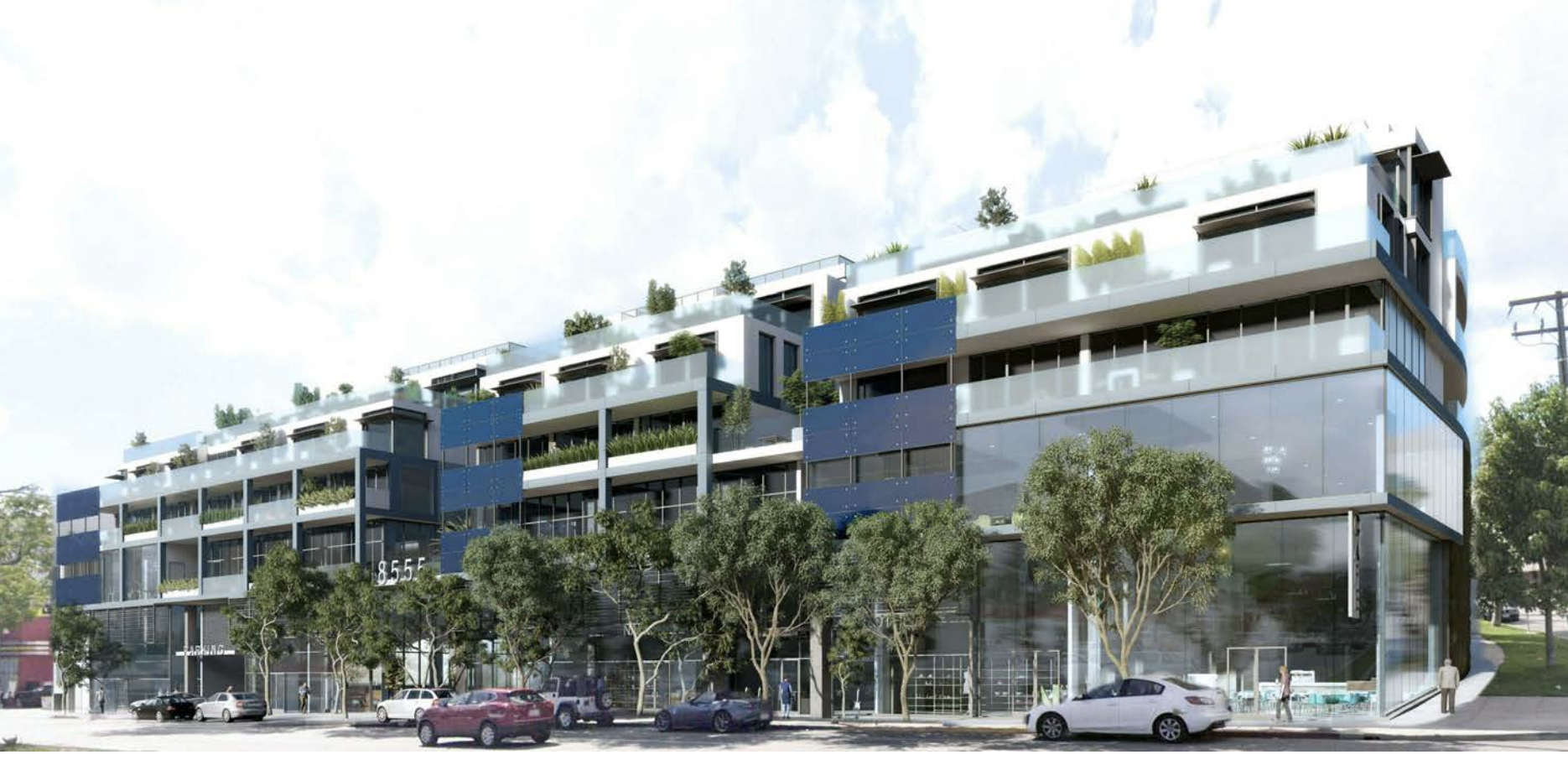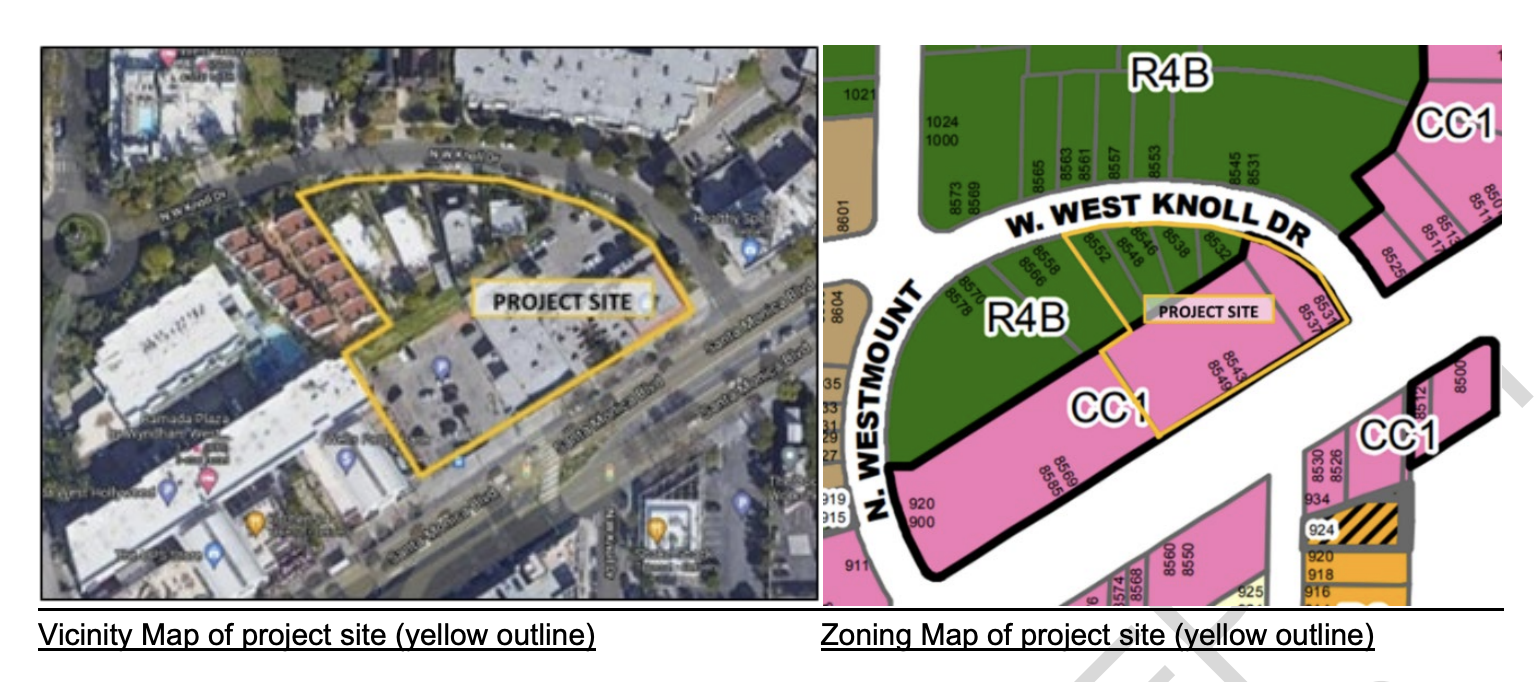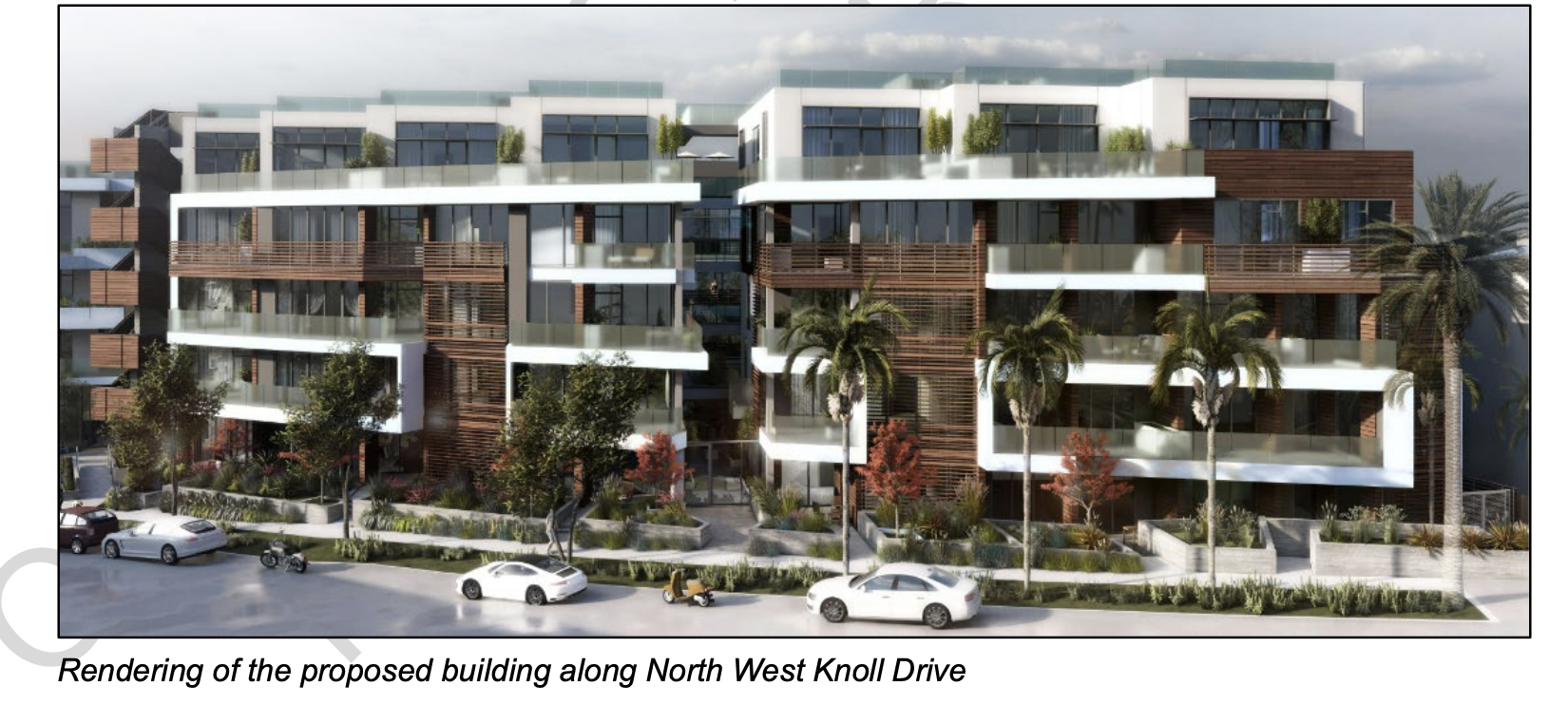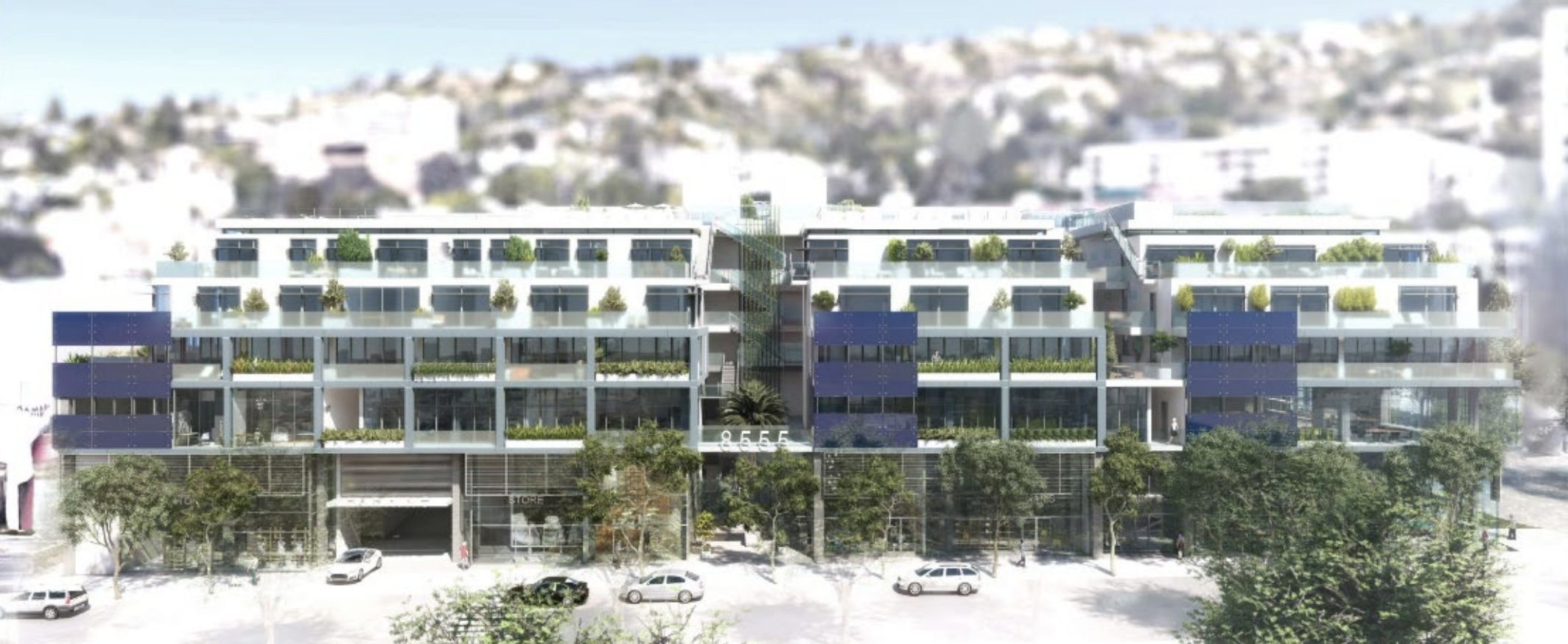 HOW TO PARTICIPATE
E COMMENT
Members of the public who wish to comment on matters before the Planning Commission are strongly encouraged to submit an E-Comment using the form located at: https://www.weho.org/city-government/wehotv no later than 4:00 pm on the Planning Commission meeting day. E-Comments received by 4:00 pm will be forwarded to the Planning Commission and posted on the City's website as part of the official meeting record.
PUBLIC COMMENT BY TELEPHONE
This option is to provide public comment via phone ONLY. To view the meeting, please see information on how to view the meeting provided above.
a. You are strongly encouraged to email [email protected] in advance of the Planning Commission meeting, to be added to the Public Speaker List for the meeting. Please include your name, the phone number from which you will be calling, and which item you would like to speak on.
b. Dial-in 10 minutes prior to the start of the meeting (the meeting begins at 6:30 pm) Dial in Codes: *6 = unmute. *9 = lets the host know you want to speak on the current item
Dial in: 669-900-6833
Meeting ID: 820 9771 2649#
c. YOUR PHONE WILL BE MUTED UNTIL YOU ARE CALLED TO SPEAK. Comments from the public are limited to 3 minutes per speaker.