Good evening, SoCal. We're wrapping up the day for you with the most important stories you need to know and your weather outlook.
Your Weather Planner
If you thought it was hot Friday, just wait until Saturday. Temperatures jump another five to 10 degrees Saturday afternoon into the 80s and 90s for most of SoCal.
Inland valleys will reach the upper 90s, nearly 20 degrees above average and near record territory for some.
The air at the surface is very dry with relative humidity in the single digits and teens. Brush is also quite dry in parts of SoCal, so the combination of the heat, dry air, dry brush and periodic gusty winds is raising fire concerns, particularly in northern Los Angeles and Ventura Counties, as well as near the deserts.
Tomorrow's Highs
Get your 7-day forecast: LA West | LA East | San Fernando Valley/Ventura County | Orange County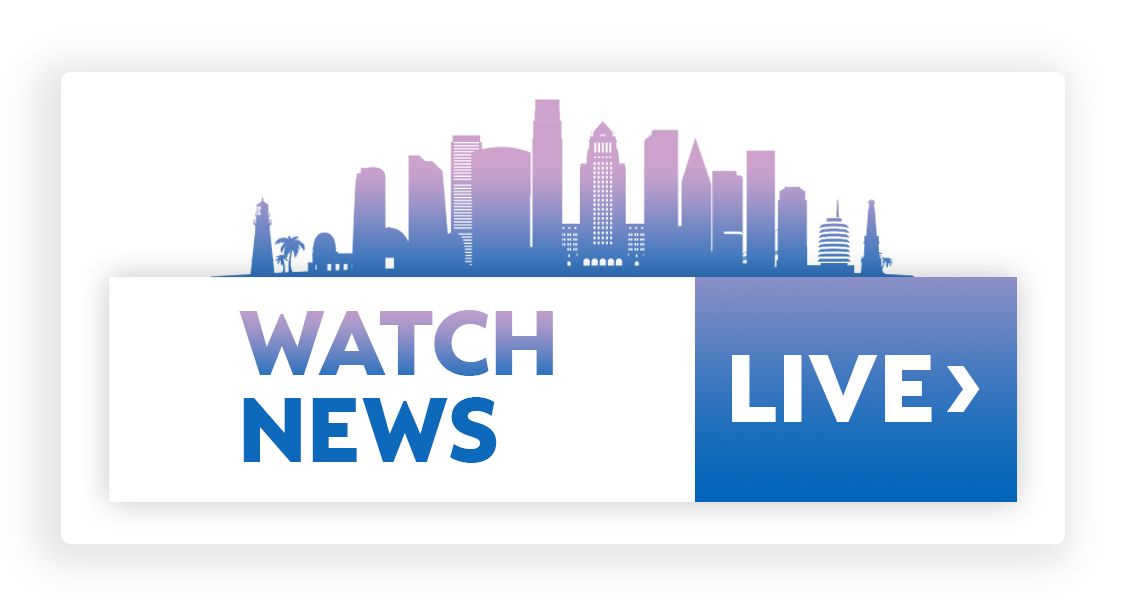 Today's Big Stories
1. Coastal Fire in Laguna Niguel 25% contained; some evacuation orders lifted
Fire crews extended the containment line Friday around the destructive 200-acre coastal fire in Laguna Niguel that devastated an upscale hilltop neighborhood, while the bulk of evacuated residents were permitted to return home.
As of Friday morning, the official containment of the fire grew to 25%, up from 15% Thursday night, and authorities were reassessing the situation, the Orange County Fire Authority reported. Fire crews were continuing to douse hot spots and evaluating damage to homes.
Roughly 900 homes were evacuated during the height of the fire, and the evacuation orders remained in place through Thursday night. On Friday afternoon, however, the orders were lifted for all but 131 homes. According to Laguna Niguel officials, homes remained evacuated on Coronado Pointe, Vista Court, La Vue, La Fleur, Le Port and Via La Rosas.
There was no immediate timeline on when the rest of the evacuations might be lifted. An evacuation center was established at the Laguna Niguel Community Center at 28751 Crown Valley Parkway.
2. Glendora man sentenced to prison for destroying property during Capitol attack
A Glendora man was sentenced Friday to four months in prison on a felony charge of destruction of government property for crimes related to the breach of the US Capitol on Jan. 6, 2021.
Hunter Ehmke, 21, jumped onto a ledge of a window with multiple panes, which leads into an office. He kicked in the three lower panes of the window, shattering them, then smashed two additional windowpanes, according to his plea agreement.
Damage to the five broken windowpanes outside the Rotunda door on the east side of the Capitol building totaled $2,821, according to the Department of Justice.
The actions of Ehmke and others disrupted a joint session of the US Congress convened to ascertain and count the electoral votes related to the presidential election.
Ehmke was arrested in Glendora on Jan. 13, 2021.
3. Weekend closure of stretch of westbound Foothill (210) Freeway begins Friday evening
A 55-hour weekend closure of parts of the westbound Foothill (210) Freeway to the westbound State Route 118 connector in the San Fernando Valley begins Friday evening, enabling Caltrans crews to perform paving work.
The work is scheduled to begin at 10 pm Friday and stretch through 5 am Monday.
Caltrans announced the following closures:
the westbound 210 to the westbound SR-118 connector
one lane closed between the Osborne Street/Foothill Boulevard off-ramp and SR-118
the westbound Paxton Street off-ramp
Motorists were advised to expect delays and to consider alternate routes.
4. AP source: Bauer's appeal of suspension to begin May 23
Trevor Bauer's arbitration appeal of his unprecedented two-year suspension under Major League Baseball's domestic violence policy has been scheduled to start May 23, a person familiar with the hearing told The Associated Press.
The person spoke Friday on condition of anonymity because the date was not announced.
The appeal will be heard by a three-person panel chaired by independent arbitrator Martin Scheinman. It will include one representative each from MLB and the players' association.
Bauer was suspended by Commissioner Rob Manfred on April 29, a penalty that, if unchanged, will cost the Los Angeles Dodgers pitcher just over $60 million of his $102 million, three-year contract. Bauer immediately said he would challenge it.
5. Dodgers put Clayton Kershaw on IL with inflammation
The Los Angeles Dodgers have placed Clayton Kershaw on the injured list with inflammation in a pelvic joint.
The Dodgers made the move several hours before Kershaw (4-0, 1.80 ERA) was slated to face the Philadelphia Phillies at Dodger Stadium on Friday night. Walker Buehler will start instead.
Los Angeles recalled left-hander Garrett Cleavinger to take Kershaw's roster spot.
The 34-year-old Kershaw is off to an outstanding start to his 15th season with the Dodgers. The three-time NL Cy Young winner has 32 strikeouts and just three walks in his five starts since signing a $17 million, one-year deal in March to return to his only professional club.
Kershaw also became the Dodgers' franchise leader in strikeouts on April 30.
Los Angeles Dodgers starting pitcher Clayton Kershaw smiles as he watches from the dugout during the eighth inning in the first baseball game of a doubleheader against the Chicago Cubs, Saturday, May 7, 2022, in Chicago. The Dodgers won 7-0. (AP Photo/Nam Y Huh)
6. California governor: State has $97.5 billion budget surplus
California is entering the next budget year with a record-smashing surplus of nearly $100 billion, Gov. Gavin Newsom said Friday.
Newsom unveiled a revised budget plan of just over $300 billion for the next fiscal year, the highest in state history, and fueled by surging tax revenues. The state has collected $55 billion more in taxes than officials expected in January, leaving it with an estimated $97.5 billion surplus.
Newsom said one of his top budget priorities is providing Californians relief from inflation.
He's proposed giving $400 checks to registered car owners in the state, with up to two checks per person. That would cost the state about $11.5 billion, he said.
Republicans, meanwhile, say rather than a check Newsom should suspend the state's highest-in-the-nation gas tax for one year. They've also asked him to increase a tax credit for renters and offer new tax credits to students.
Your Notes for this Weekend
NATO foreign ministers meeting in Berlin on Saturday with Secretary of State Antony Blinken expected to attend
Planned Parenthood holds "Bans Off Our Bodies" national rally on Saturday
President Biden spends weekend in Delaware
On Sunday, Finland formally announces decision on NATO membership
41st Annual National Peace Officers' Memorial Service will be held Sunday
Billboard Music Awards held on Sunday
In Case You Missed It


This Asian American and Pacific Islander Heritage Month, host Alex Cohen is joined by voiceover artist Rosalie Chiang, who got a huge break when she landed the leading role of Meilin Lee in the Disney/Pixar film "Turning Red."
Chiang shares what it was like to go through puberty at the same time as her animated character.