Good evening, SoCal. We're wrapping up the day for you with the most important stories you need to know and your weather outlook.
Your Weather Planner
The bulk of the precipitation with our cold-core low has yet to arrive. It will be an active Tuesday evening all the way through Wednesday morning. It will favor areas south and east for the most rain and thunderstorms.
Thunderstorms will be mainly nocturnal, taking place during the overnight hours. The rumbles of thunder and small hail expected may wake you up early Wednesday.
Rain totals will be widely variable. The areas that get hit with the most thunderstorms will see the highest totals, upwards of one inch for some. Ventura County and the San Fernando and Santa Clarita Valley will be on the lower end of totals, likely only a few hundredths to a quarter of an inch for most.
Heavy snow will occur in the mountains, especially north-south facing ranges like the San Bernardino Mountains, San Jacinto Mountains, Santa Rosa Mountains and San Diego County Mountains. A Winter Storm Warning is in effect for these areas. A Winter Weather Advisory is in effect for the Grapevine, Cajon Pass and Apple Valley.
Snow levels will drop to 1,500 feet early Wednesday, and a dusting up to three inches of accumulated snow is possible for the high deserts and foothills where showers pass through.
Tomorrow's Highs
Get your 7-day forecast: LA West | LA East | San Fernando Valley/Ventura County | Orange County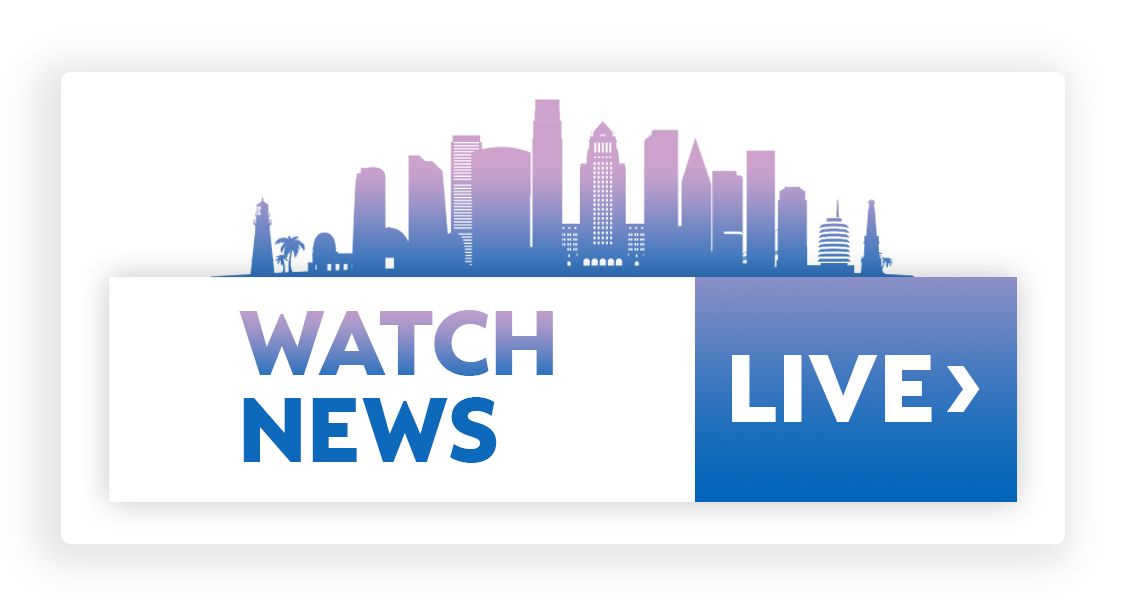 Today's Big Stories
1. Biden announces financial sanctions on Russia, will adjust US troop posture in Europe
President Joe Biden on Tuesday announced new financial sanctions on Russia, cutting off the country from some Western financing after Russian troops were authorized to enter eastern Ukraine on Monday, a move Biden called the "beginning of a Russian invasion."
"Russia has now undeniably moved against Ukraine," the president said in the White House's East Room.
Biden has promised "severe" sanctions in coordination with allies if Russia entered Ukraine, and he announced the "first tranche" would be imposed on two of Russia's banks and its government debt.
"That means we've cut off Russia's government from Western finance," the president said. "It can no longer raise money from the West and cannot trade in its new debt on our markets or European markets either."
But these are initial penalties, he added, and more sanctions on Russian elites and their families are coming soon.
2. Hahn: Los Angeles County on verge of easing indoor mask-wearing requirement
Los Angeles County could be on the verge of easing its indoor mask-wearing requirement, with Supervisor Janice Hahn announcing Tuesday that vaccinated people will soon be able to shed face coverings in indoor locations that verify COVID-19 vaccination status.
On her Twitter page, Hahn wrote that the county Department of Public Health will issue an updated Health Officer Order this week, possibly taking effect Friday, "allowing vaccinated people to take off their masks indoors at places that check for proof of vaccination. This puts us significantly closer to aligning with the state."
Such a move would be a major easing of the county's strict indoor mask mandate, which requires people to don face coverings in most indoor settings regardless of vaccination status. The county rule remains in force, even though the state lifted its indoor mask mandate last week.
County Public Health Director Barbara Ferrer previously outlined metrics that would have to be met for the county to drop its indoor mask mandate — metrics that would likely keep the rule in place until the end of March.
But dissent grew among the county Board of Supervisors last week when Hahn joined her colleague Kathryn Barger in asking that the county align with the state on the indoor masking issue.
3. Prosecutors' association overwhelmingly backs Gascon recall effort
Members of the association representing Los Angeles County prosecutors voted overwhelmingly in support of an effort to recall their boss, District Attorney George Gascón, the organization announced Tuesday.
The Association of Deputy District Attorneys, the collective bargaining group for more than 800 deputy district attorneys in the county, had previously invited Gascón to speak to the organization as it considered whether to back the recall, but he declined.
The ADDA contends that Gascón has "refused" to speak with his prosecutors since taking office to explain policies that have sparked the recall drive.
Roughly 83.3% of ADDA members took part in the vote, with 97.9% voting in support of the recall.
4. Former Councilman Herb Wesson appointed to temporarily represent 10th District
The Los Angeles City Council voted unanimously Tuesday to appoint former Councilman Herb Wesson to represent the city's 10th district, as a replacement for Councilman Mark Ridley-Thomas, who was suspended after being indicated in a federal corruption case.
Wesson will hold the position through Dec. 31 unless Ridley-Thomas is acquitted or the charges against him are dropped.
"With over 30 years in public service representing the residents of Council District 10, there is no better choice at this time than former council member Herb Wesson," Council President Nury Martinez said after announcing her motion to appoint Wesson on Wednesday.
Wesson is termed out of seeking election to the City Council because he represented the 10th District from 2005 to December 2020. He also served as the president of the council before Martinez, from 2012 to 2020.
5. Electrical Parade, fireworks, World of Color, Fantasmic! returning to Disneyland Resort
Three of Disneyland's most familiar shows will return to the park this spring, along with the centerpiece light show at California Adventure, Disney announced Tuesday.
The Main Street Electrical Parade and "Disneyland Forever" spectacular fireworks will return April 22, the same day that "World of Color" makes its return to Disney California Adventure Park, while "Fantasmic!" will return to Disneyland on May 28.
The electrical parade made its debut at the Anaheim theme park in 1972, with unique musical arrangements synchronized to each float. Disney parks around the world have presented evolving versions of the iconic parade over the years.
For this year's 50th anniversary, Disney is introducing a grand finale that celebrates the theme of togetherness in an all-new, seven-segment float stretching 118 feet in length that brings to life more than a dozen Walt Disney Animation Studios and Pixar Animation Studios films .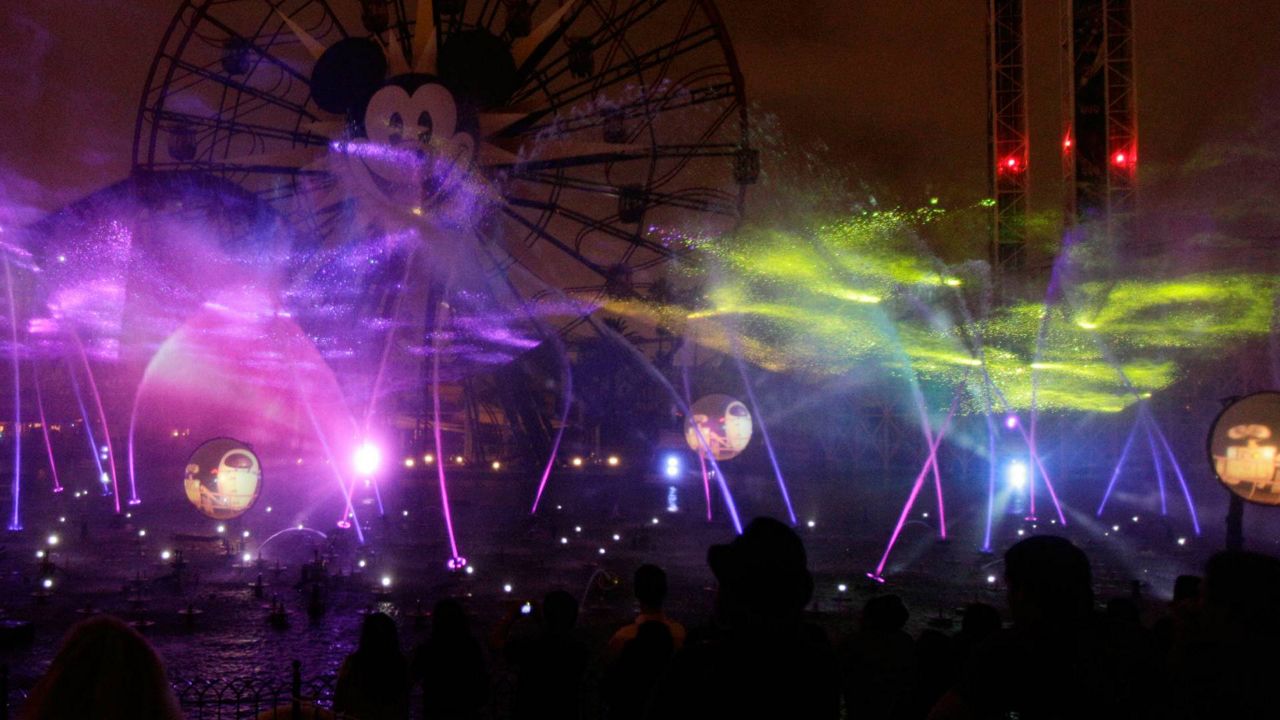 Pictured here is the World of Color water show at Disneyland in Anaheim, Calif., in Anaheim, Calif., June 10, 2010. (AP Photo/Jae C. Hong)
Your Notes for Tomorrow
US Supreme Court considers whether states should be permitted to intervene to defend rules that the nation ceases to defend
Second anniversary of the fatal shooting of Ahmaud Arbery
first lady dr Jill Biden visits San Antonio, Texas
The Pan American Health Organization holds a briefing on COVID-19 in the Americas
'iHeartRadio Living Black' special event featuring Big Sean, HER and Lizzo
In Case You Missed It


For most of the year, the Los Angeles River is sustained by a flow of wastewater. Now, a battle is brewing between environmentalists and wastewater recycling advocates about where that wastewater should go.
In an interview for "LA Times Today," staff writer Louis Sahagun told host Lisa McRee about the water fight and the future of the LA River.
Watch "LA Times Today" at 7 and 10 pm Monday through Friday on Spectrum News 1 and the Spectrum News app.