Good evening, SoCal. We're wrapping up the day for you with the most important stories you need to know and your weather outlook.
Your Weather Planner
Onshore winds resume this weekend, ushering low clouds back into SoCal all the way to the foothills of the mountains. Mist and drizzle are a possibility as well, and accumulations are likely, although it will be a couple hundredths of an inch of rain for most.
Temperatures cool off each day this weekend, dropping back below average west of the mountains Saturday afternoon, but staying above average in the deserts.
Tomorrow's Highs
Get your 7-day forecast: LA West | LA East | San Fernando Valley/Ventura County | Orange County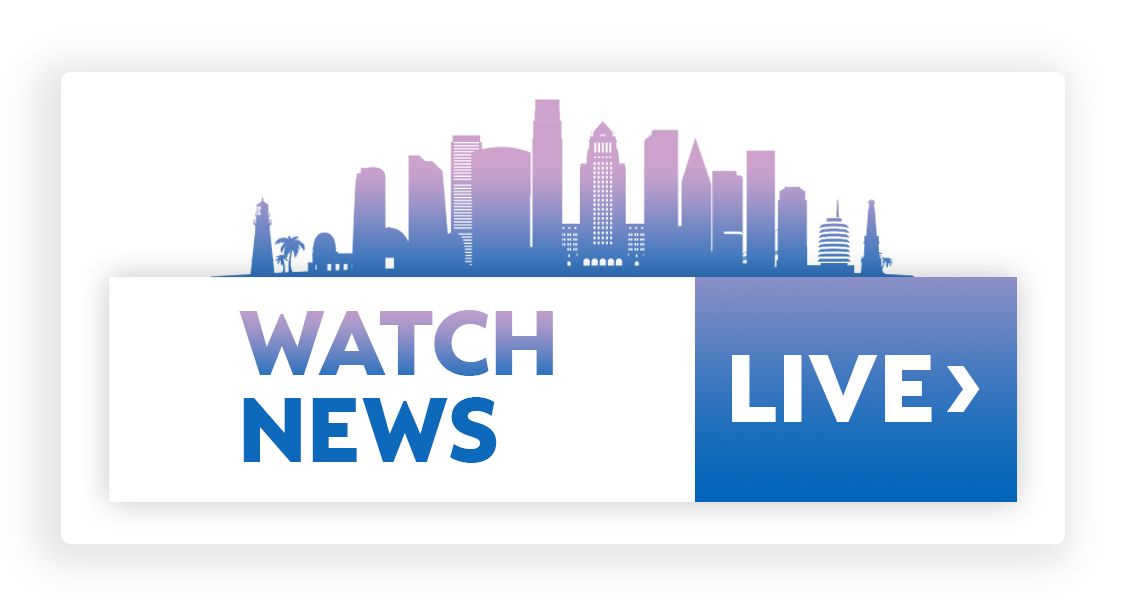 Today's Big Stories
1. Will Smith resigns from film academy over Chris Rock slap
Will Smith resigned Friday from the motion picture academy following his Oscars night slap of Chris Rock and said he would accept any further punishment the organization imposed.
A spokesperson for Smith issued a statement from the actor Friday afternoon.
"I will fully accept any and all consequences for my conduct. My actions at the 94th Academy Awards presentation were shocking, painful, and inexcusable," Smith said in the statement.
"I betrayed the trust of the Academy. I deprived other nominees and winners of their opportunity to celebrate and be celebrated for their extraordinary work," Smith's statement said. "I am heartbroken. I want to put the focus back on those who deserve attention for their achievements and allow the Academy to get back to the incredible work it does to support creativity and artistry in film. "
Smith's resignation came two days after the academy met to initiate disciplinary proceedings against Smith for violations against the group's standards of conduct.
2. Dodgers acquire Kimbrel, send Pollock to White Sox
The Los Angeles Dodgers acquired eight-time All-Star reliever Craig Kimbrel from the Chicago White Sox on Friday in exchange for outfielder AJ Pollock.
Kimbrel was 4-5 with 24 saves in a combined 63 games with the Chicago Cubs and White Sox last season. The Cubs shipped him across town at midseason in exchange for Codi Heuer and Nick Madrigal. Kimbrel was 2-2 with the White Sox with one save in 24 games.
Kimbrel rediscovered the form that made him one of the game's best closers and was named to his eighth All-Star team last season.
The 33-year-old right-hander was the NL Rookie of the Year in 2011. He led the league in saves from 2011 to 2014. Kimbrel ranks ninth all-time in the majors with 372 saves as he begins his 13th season.
3. City officials announce settlement of LA homelessness lawsuit
The city of Los Angeles will spend up to $3 billion over the next five years to develop as many as 16,000 beds or housing units for homeless people, enough to accommodate 60% of the homeless population in each of the 15 City Council districts, under terms a settlement announced Friday of a long-running lawsuit demanding solutions to the local homeless crisis.
The settlement with the LA Alliance for Human Rights does not include Los Angeles County, which is also a defendant in the lawsuit, but city officials said the county will be responsible for providing services and housing for homeless individuals with serious mental illness, substance-use Issues or chronic physical illnesses.
City leaders said the county must provide services for that segment of the homeless population, since it has the medical and social-work facilities to do so — while the city does not.
The actual number of housing units and beds the city will be required to build under the settlement remains uncertain, pending the results of the recently conducted "point-in-time" countywide homeless count.
Homeless and Proverty Committee Chair, Councilmember Kevin de León, at podium, surrounded by other Los Angeles City councilmembers and Los Angeles Mayor Eric Garcetti, comments on a proposed settlement summary for the LA Alliance for Human Rights vs. City of Los Angeles lawsuit case at Los Angeles City Hall in Los Angeles Friday, April 1, 2022. (AP Photo/Damian Dovarganes)
4. Alaska Airlines cancels dozens of flights as pilots picket
Dozens of flights along the West Coast were canceled Friday by Alaska Airlines, the same day that off-duty pilots picked during an impasse in contract negotiations with the airline that have lasted nearly three years.
More than 100 Alaska Airlines flights were canceled by the airline, including 66 in Seattle, 20 in Portland, Oregon, 10 in Los Angeles and seven in San Francisco, according to the flight tracking website flightaware.com. Pilots held a rally and picket line in all those cities, according to a union website.
Alaska Airlines said Friday that it values ​​its pilots and respects their right to picket, but it also needs to negotiate a deal that allows the airline to maintain growth and profitability. Alaska Airlines is working to recover $2.3 billion in losses from the COVID-19 pandemic, it said in a statement.
5. COVID-19 asylum limits at US-Mexico border to end May 23
The Centers for Disease Control announced Friday that it is ending a policy that limited asylum at the US-Mexico border to prevent the spread of COVID-19.
The use of public health powers had been widely criticized by Democrats and immigration advocates as an excuse for the United States to shirk its obligations to provide havens to people fleeing persecution. The policy went into effect under President Donald Trump in March 2020. Since then, migrants trying to enter the US have been turned away more than 1.7 million times.
The policy, known as the Title 42 authority, named for a 1944 public health law to prevent communicable disease, will end on paper April 1, but it will not take effect until May 23, to allow border officials time to prepare.
6. House votes to federally decriminalize marijuana
The US House of Representatives on Friday voted 220-204 in favor of HR3617, the Marijuana Opportunity Reinvestment and Expungement Act — or the MORE Act — which would decriminalize marijuana at the federal level.
The bill is unlikely to become law since it is expected to die in the Senate. That would mirror what happened when a similar House-passed measure removing marijuana from the list of federally controlled substances went nowhere in the Senate two years ago.
Still, Friday's vote gave lawmakers the chance to state their views on a decriminalization push that appears to have broad support with voters across the country.
Your Notes for this Weekend
On Saturday, President Biden speaks at a commissioning ceremony for a new submarine
Ramadan begins on Saturday
NCAA men's March Madness Final Four takes place on Saturday
On Sunday, the 64th GRAMMY Awards take place in Las Vegas
NCAA women's March Madness National Championship takes place on Sunday
The Lakers host the Nuggets on Sunday at 12:30 pm
In Case You Missed It


Tupac Shakur was one of the most prolific writers in hip hop history. For many fans across the globe, he was the living embodiment of West Coast gangster rap.
A new museum in downtown LA seeks to demystify the man behind the art while celebrating the legacy of a superstar whose life was cut short.
In an interview for "LA Times Today," staff writer Kenan Draughorne told host Lisa McRee about the museum and the legal battle over who should own its contents.