With its roaring beaches, dazzling sun, crisp weather, global food options, and fantastic hotels to rest and enjoy an amazing romantic time with your partner, Santa Monica is a true lover's paradise. Whether you want to surprise your significant other or take a romantic trip together, you will be amazed to know that the city has a plethora of options for a fantastic experience.
Here are some of the top date ideas you can try in Santa Monica to help your relationship grow in passion and intimacy.
Celebrate Valentine's day in a City full of Romantic Backdrops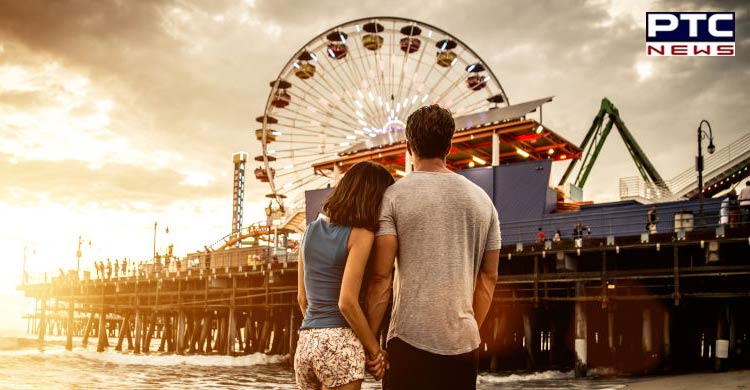 Amazing views, refreshing ocean breezes, and breathtaking sunsets are bound to impress in a city that stretches along the shores of the Pacific. The Ferris wheel in Pacific Park on the Santa Monica Pier, the penthouse at the top of The Huntley Hotel, or the Victorian porch at The Georgian Hotel are all great places to express your love.
So Read| Experts suggest three jabs of Covid-19 vaccine beneficial than two
Alternatively, take a stroll along the cliffs in Palisades Park to catch a glimpse of the sunset. The majority of the city can be explored without a car, and walking allows you to experience the great weather and breathtaking landscapes.
In addition, the wide, paved footpath that runs south of the Pier is lined with shops and restaurants, offering some fun shopping and dining during this memorable walk.
Exhilarating bike ride around the city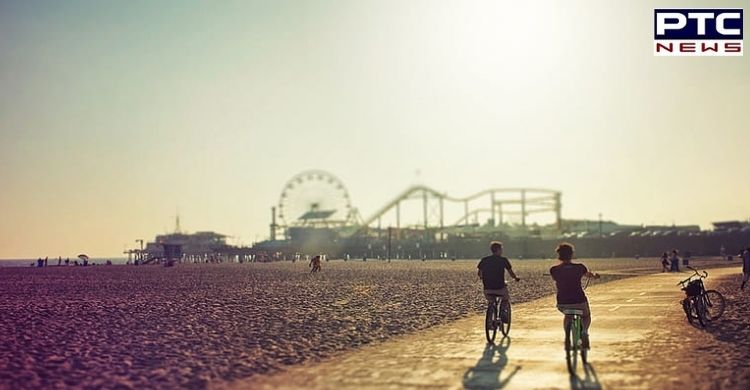 Santa Monica is an ideal destination for a two-wheeled adventure because of its beautiful landscape, temperate weather, and bike-friendly population. The Marvin Braude Bike Trail, commonly known as The Strand or The South Bay Bicycle Trail, is a 22-mile paved trail that runs from Santa Monica to Torrance County Beach, passing through Venice, Hermosa, and Redondo Beach.
Visitors can take the convenience of bicycle rentals, bike tours and hotel loaner services. One can easily cover the entire city on a bicycle.
Relax and cozy up in your hotel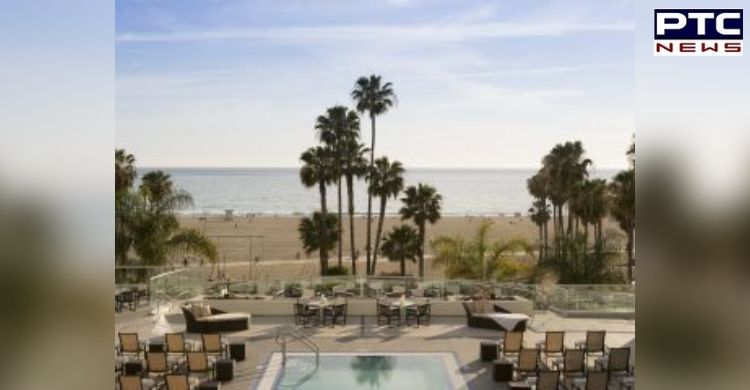 The best part about staying in Santa Monica is the ocean views. The Fairmont Miramar Hotel & Bungalows, located only feet from the beach, has been attracting beach-loving jet setters for over a century and is one of Santa Monica's finest hotels.
Just off the beach is the Viceroy Santa Monica, where you can let the day go by while lounging up in the lush cabanas lining the pool. But don't miss the sunset while dining al fresco on the expansive patio.
There are plenty of hotels for lovers in Santa Monica, including the romantic Casa del Mar, one of the best-appointed destinations on the West Coast with exquisite décor and sophisticated accommodations, and the conveniently placed Shore Hotel on Ocean Avenue, among others.
So Read| Assembly Elections 2022 Live Updates: PM Modi to address mega rally in Pathankot on February 16
The classic dinner date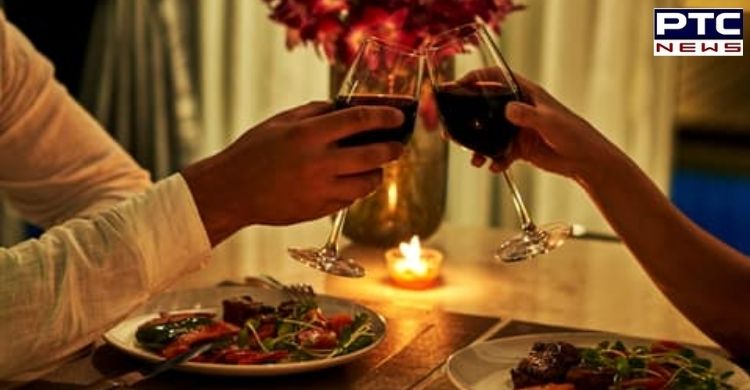 Santa Monica is a renowned dining destination, offering everything from California fusion to Italian fine dining with freshly caught seafood to ten-course tasting menus. There are many options for a wonderful romantic meal.
At restaurants that ooze romance, choose from intimately lit interiors, creative shared meals, and cozy tables for two.
BOA Steakhouse is one of Santa Monica's best restaurants for classic steakhouse cuisine with a modern twist. In its softly lit dining room, dine on meaty delights, king crab, and fine wines.
Capo is one of the finest Italian restaurants in town, and its rustic yet exquisite dining room, filled with candles and a log-burning fireplace, is perfect for a special occasion. Whether you're looking for traditional Italian cuisine at Forma, a sleek romantic dinner setting at Hillstone, or a laid-back vibe at Tar & Roses, your trip to Santa Monica isn't complete without dining at one of these critically acclaimed restaurants with your significant other.
TMBI, a modern Indian restaurant and bar in Downtown Santa Monica, takes modern Indian cuisine to the next level with an innovative menu that combines authentic Indian street food with haute cuisine, making it yet another excellent dinner destination.
Picnic at the beach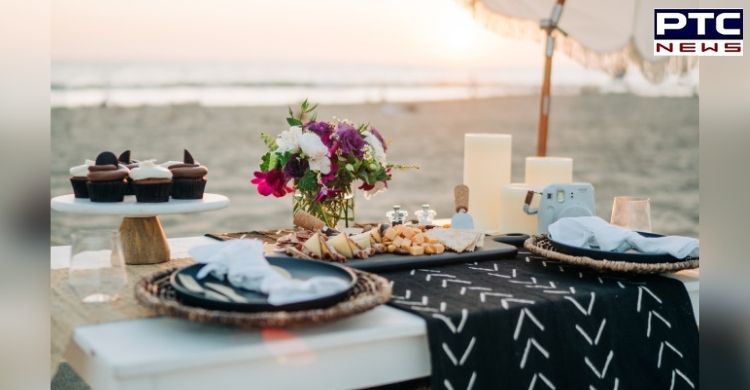 A sunset picnic by the beach or in a neighborhood park might be just as romantic as any other experience. Palisades Park is the spot to sit and enjoy the sea breeze and witness beautiful ocean and sunset views.
Lay your blanket along the 26.2-acre property's sandstone cliffs and soak in the beauty of the California coastline and beautiful walking trails. Pick up some delicious cheeses from Andrew's Cheese Shop to set the tone for sundowners at sunset on your date night.
You can also customize a picnic box with different cheeses, sweets and cold cuts as per your needs. If you prefer a daytime picnic, the renowned Santa Monica Seafood serves the best fish in Los Angeles.
-PTC News