Do you want to add a new member to your family and do something good for the world at the same time? Perhaps it's finally time to adopt a pet! Despite the COVID-19 pandemic, shelters have dogs, cats and other animals ready and waiting for someone to take them home.
There are thousands of dogs, cats and other animals of all ages without a home throughout California — and many of them are located in your area. In the search for your new friend, consider beginning at a local shelter like Life Animal Rescue, where Gemma the cat is waiting patiently. If you aren't sure if you have time to take care of a pet year round, many shelters also offer opportunities to foster pets until they are placed in appropriate homes.
Need some help in your search? Patch and Petfinder have you covered. We create a list each week of all the pets recently put up for adoption in your area. If you're a cat person, meet Tiffany, a Turkish Angora mix up for adoption. If dogs are more your thing, there are several great dogs available, too. Click on any listing for more information, or to start the adoption process.
Editor's note: This list was automatically generated using data compiled by Petfinder. Please report any errors or other feedback to [email protected].
Name: Tiffany
Species: Cat
Location: Life Animal Rescue, P.O. Box 1431, Agoura Hills, CA
Age, Size, Sex, Breed: Baby, Medium, Female, Turkish Angora Domestic Long Hair Mix
Good With: Cats
Description: "STEP 1 – FILL OUT AN APPLICATION – https://form.jotform.com/73477285783169 STEP 2 – IF YOU HAVE QUESTIONS, EMAIL [email protected] Tiffany and…" Learn more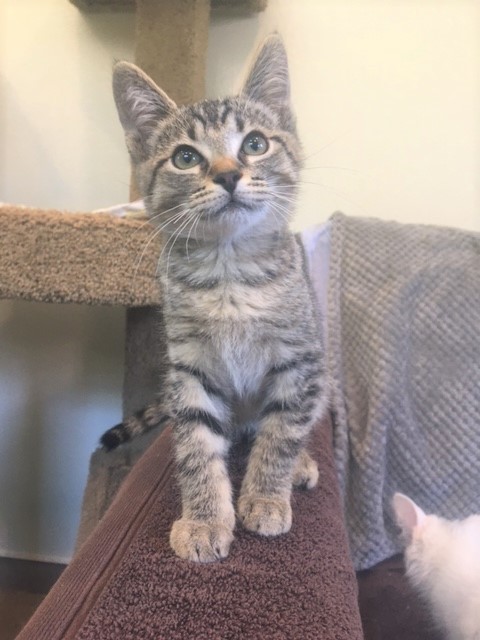 Name: Taz
Species: Cat
Location: Life Animal Rescue, P.O. Box 1431, Agoura Hills, CA
Age, Size, Sex, Breed: Baby, Medium, Male, Tabby Domestic Short Hair Mix
Good With: Cats
Description: "STEP 1 – FILL OUT AN APPLICATION – https://form.jotform.com/73477285783169 STEP 2 – IF YOU HAVE QUESTIONS, EMAIL [email protected] Taz was…" Learn more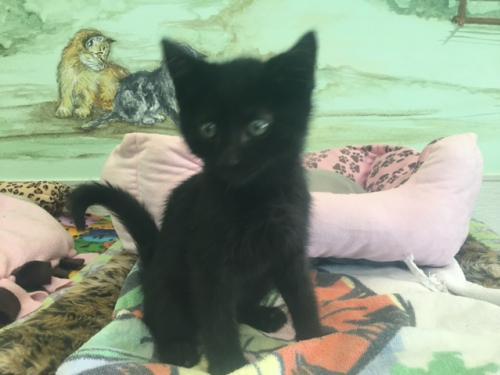 Name: Moufette
Species: Cat
Location: Life Animal Rescue, P.O. Box 1431, Agoura Hills, CA
Age, Size, Sex, Breed: Baby, Medium, Male, Domestic Short Hair
Good With: Kids and cats
Description: "STEP 1 – FILL OUT AN APPLICATION – https://form.jotform.com/73477285783169 STEP 2 – IF YOU HAVE QUESTIONS, EMAIL [email protected] Moufette was…" Learn more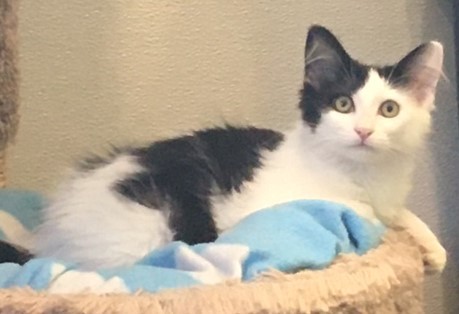 Name: Bling
Species: Cat
Location: Life Animal Rescue, P.O. Box 1431, Agoura Hills, CA
Age, Size, Sex, Breed: Baby, Medium, Female, Turkish Angora Domestic Long Hair Mix
Good With: Cats
Description: "STEP 1 – FILL OUT AN APPLICATION – https://form.jotform.com/73477285783169 STEP 2 – IF YOU HAVE QUESTIONS, EMAIL [email protected] Bling and…" Learn more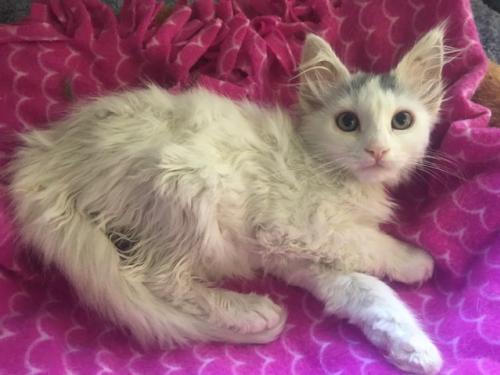 Name: Gemma
Species: Cat
Location: Life Animal Rescue, P.O. Box 1431, Agoura Hills, CA
Age, Size, Sex, Breed: Baby, Medium, Female, Turkish Angora Domestic Long Hair Mix
Good With: Cats
Description: "STEP 1 – FILL OUT AN APPLICATION – https://form.jotform.com/73477285783169 STEP 2 – IF YOU HAVE QUESTIONS, EMAIL [email protected] Gemma and…" Learn more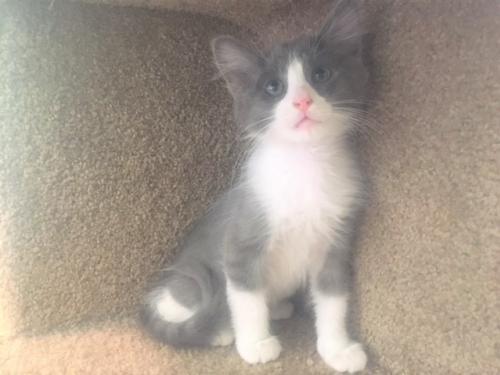 Name: River
Species: Cat
Location: Life Animal Rescue, P.O. Box 1431, Agoura Hills, CA
Age, Size, Sex, Breed: Baby, Medium, Male, Maine Coon Domestic Long Hair Mix
Good With: Cats
Description: "STEP 1 – FILL OUT AN APPLICATION – https://form.jotform.com/73477285783169 STEP 2 – IF YOU HAVE QUESTIONS, EMAIL [email protected] River was…" Learn more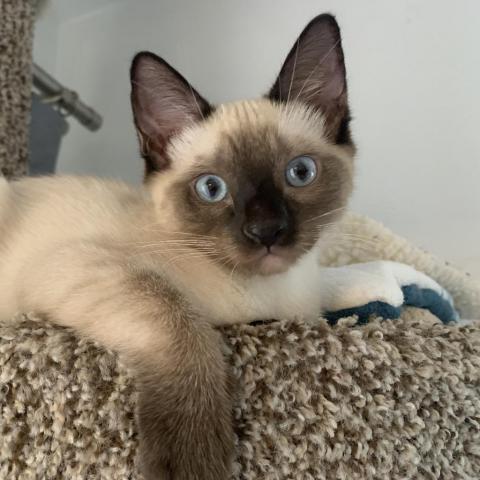 Name: Willoughby
Species: Cat
Location: Southern California Siamese Rescue, PO Box 1379, Agoura Hills, CA
Age, Size, Sex, Breed: Baby, Small, Male, Siamese
Description: "Willoughby came into foster care quite dramatically. His mother, Ludmilla, must have gotten pregnant in the few days before she…" Learn more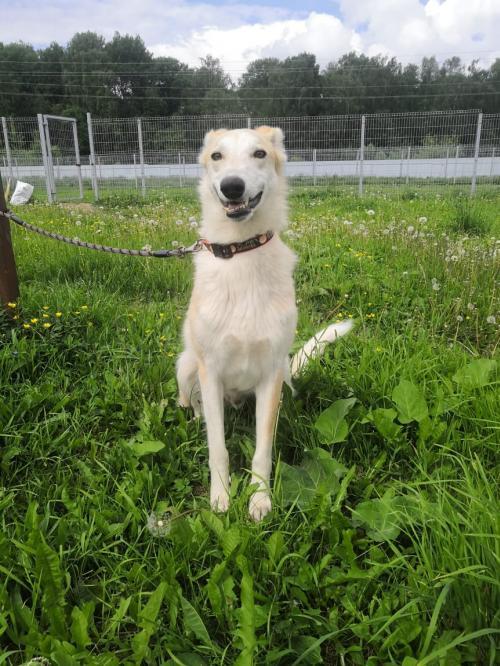 Name: GROM
Species: Dog
Location: Life Animal Rescue, P.O. Box 1431, Agoura Hills, CA
Age, Size, Sex, Breed: Young, Large, Male, Borzoi
Good With: Kids and dogs
Description: "Beautiful Grom- Grom is a Borzoi mix found on the streets of Russia. The victim of intense cruelty; his face…" Learn more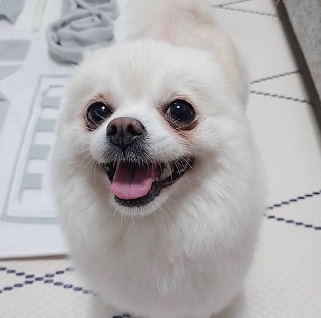 Name: SAEROMI
Species: Dog
Location: Life Animal Rescue, P.O. Box 1431, Agoura Hills, CA
Age, Size, Sex, Breed: Adult, Small, Female, Pomeranian
Good With: Kids and dogs
Description: "Meet Saeromi! She is a 6 year old that was rescued from a breeding farm in South Korea. We have…" Learn more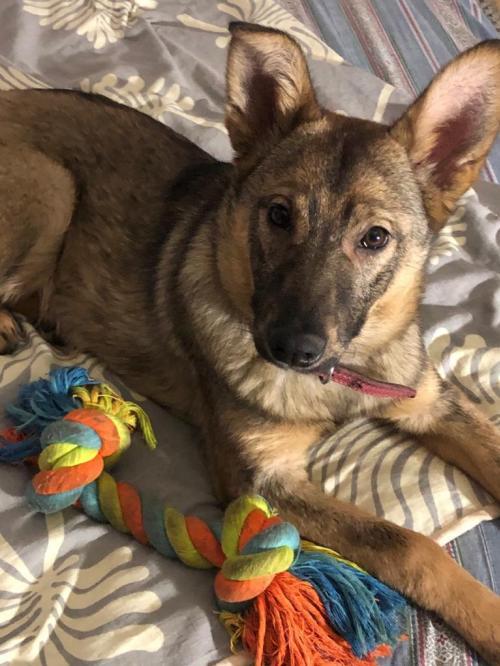 Name: BELLA
Species: Dog
Location: Life Animal Rescue, P.O. Box 1431, Agoura Hills, CA
Age, Size, Sex, Breed: Baby, Medium, Female, Shepherd Corgi Mix
Good With: Kids and dogs
Description: "Meet Bella! She is an adorable loving 7 month old that was rescued from Moscow, Russia. She was dumped in…" Learn more
Name: SWEETIE
Species: Dog
Location: Life Animal Rescue, P.O. Box 1431, Agoura Hills, CA
Age, Size, Sex, Breed: Young, Large, Female, Australian Shepherd Border Collie Mix
Good With: Kids and dogs
Description: "Meet Sweetie! She is an adorable loving 4 year old that was rescued from Moscow, Russia. She was dumped in…" Learn more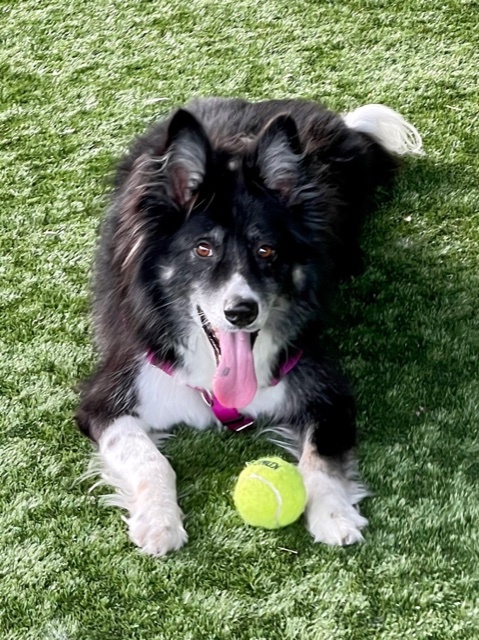 Name: GERDA
Species: Dog
Location: Life Animal Rescue, P.O. Box 1431, Agoura Hills, CA
Age, Size, Sex, Breed: Adult, Medium, Female, Border Collie Shetland Sheepdog / Sheltie Mix
Good With: Kids and dogs
Description: "Meet Gerda! She is an adorable loving 3 year old that was rescued from Moscow, Russia. She was dumped in…" Learn more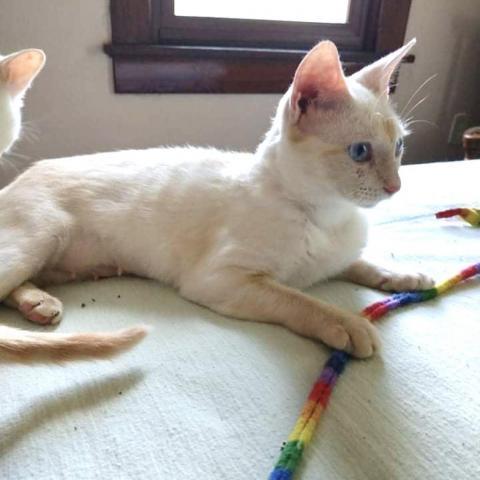 Name: Maude
Species: Cat
Location: Southern California Siamese Rescue, PO Box 1379, Agoura Hills, CA
Age, Size, Sex, Breed: Adult, Small, Female, Siamese
Description: "Maude is such a good mom to six rambunctious kittens. She was surrendered to a shelter in North Central Kansas,…" Learn more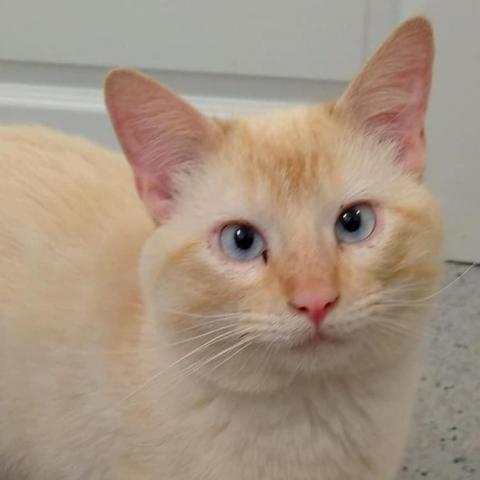 Name: Murray
Species: Cat
Location: Southern California Siamese Rescue, PO Box 1379, Agoura Hills, CA
Age, Size, Sex, Breed: Adult, Small, Male, Siamese
Description: "Murray is a young redpoint Siamese. Small in stature, but huge on personality! He landed in rescue after being abandoned…" Learn more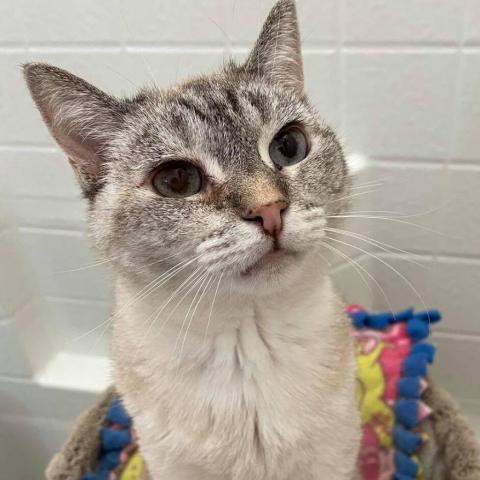 Name: Spice
Species: Cat
Location: Southern California Siamese Rescue, PO Box 1379, Agoura Hills, CA
Age, Size, Sex, Breed: Senior, Small, Female, Siamese
Description: "Spice was surrendered to a kill shelter with her brother after their owner died. They were said to be bonded,…" Learn more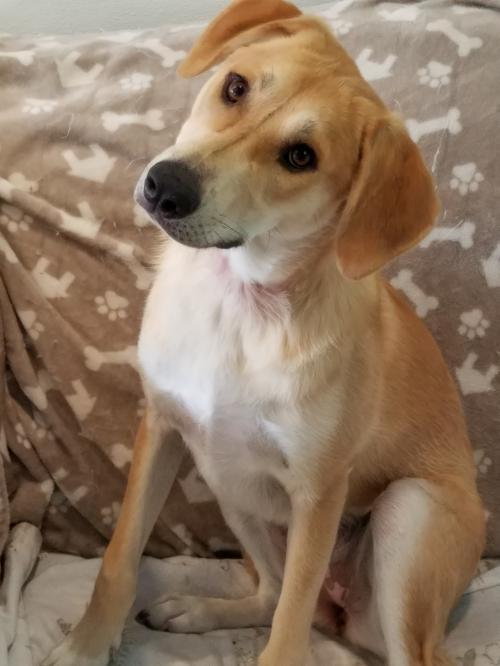 Name: ROSA
Species: Dog
Location: Life Animal Rescue, P.O. Box 1431, Agoura Hills, CA
Age, Size, Sex, Breed: Baby, Large, Female, Labrador Retriever
Good With: Kids and dogs
Description: "Meet Rosa! She is an adorable loving 9 month old that was rescued from Moscow, Russia. She was dumped with…" Learn more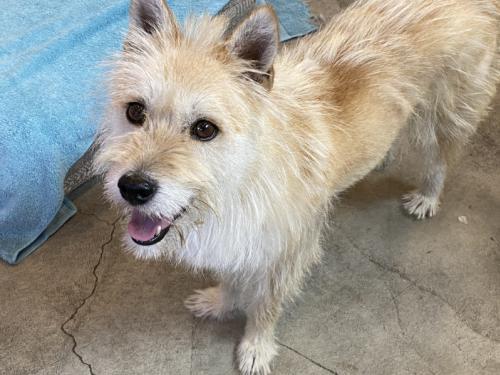 Name: JUDE
Species: Dog
Location: Life Animal Rescue, P.O. Box 1431, Agoura Hills, CA
Age, Size, Sex, Breed: Young, Medium, Male, Cairn Terrier Jindo Mix
Good With: Kids and dogs
Description: "Meet Jude! He is a 1 year old old that was rescued from a meat farm in South Korea. We…" Learn more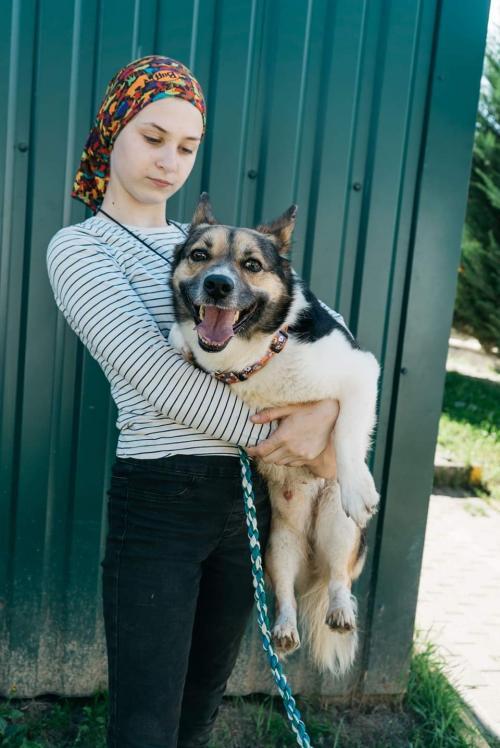 Name: BOFUR
Species: Dog
Location: Life Animal Rescue, P.O. Box 1431, Agoura Hills, CA
Age, Size, Sex, Breed: Baby, Medium, Male, Corgi
Good With: Kids and dogs
Description: "Meet Bofur! He is an adorable loving 11 month old that was rescued from Moscow, Russia. He was dumped in…" Learn more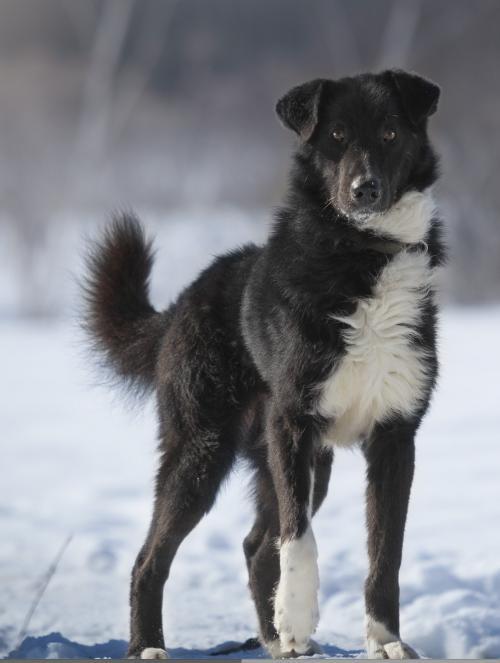 Name: CHIZIK
Species: Dog
Location: Life Animal Rescue, P.O. Box 1431, Agoura Hills, CA
Age, Size, Sex, Breed: Young, Large, Male, German Shepherd Dog Border Collie Mix
Good With: Kids and dogs
Description: "Meet Chizik! He is an adorable loving 1 year old that was rescued from Moscow, Russia. He was dumped in…" Learn more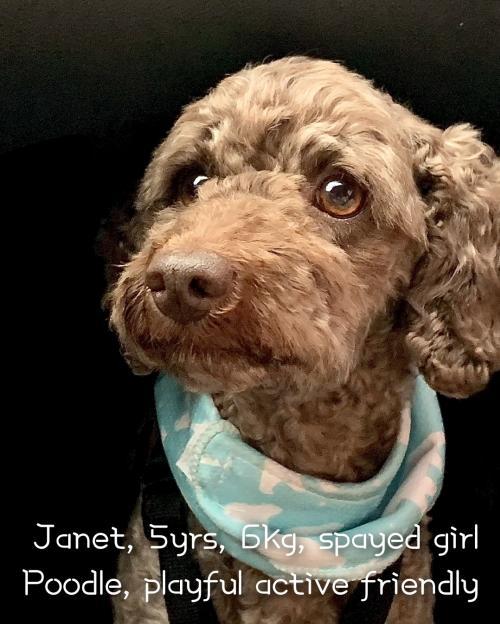 Name: JANET
Species: Dog
Location: Life Animal Rescue, P.O. Box 1431, Agoura Hills, CA
Age, Size, Sex, Breed: Adult, Small, Female, Poodle
Good With: Kids and dogs
Description: "Meet Janet! She is a 5 year old that was rescued from a breeding farm in South Korea. We have…" Learn more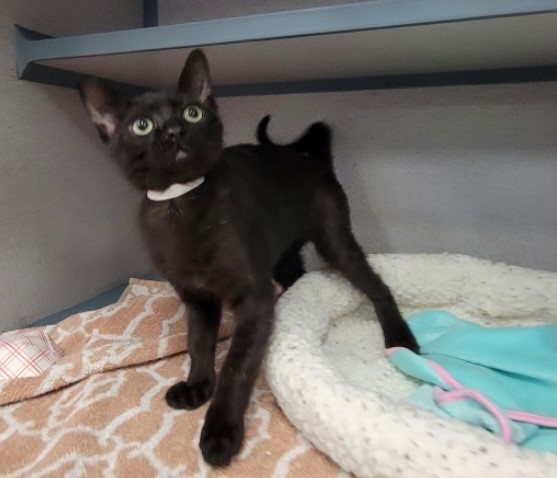 Name: BINX
Species: Cat
Location: L Dot A County Animal Care Control Agoura, 29525 Agoura Road, Agoura, CA
Age, Size, Sex, Breed: Baby, Small, Female, Domestic Short Hair
Learn more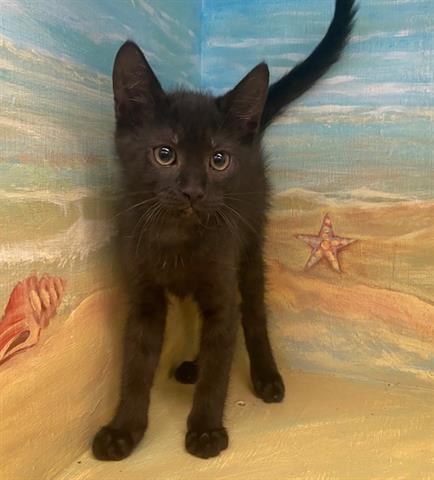 Name: RAMSES
Species: Cat
Location: L Dot A County Animal Care Control Agoura, 29525 Agoura Road, Agoura, CA
Age, Size, Sex, Breed: Baby, Small, Male, Domestic Short Hair
Learn more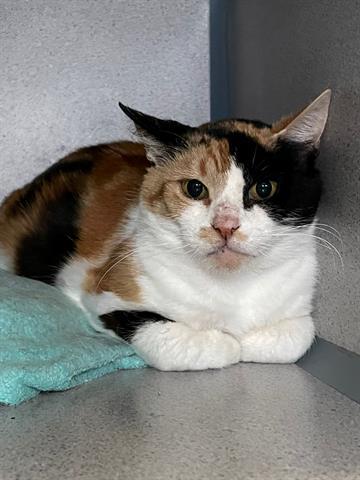 Name: PIXIE
Species: Cat
Location: L Dot A County Animal Care Control Agoura, 29525 Agoura Road, Agoura, CA
Age, Size, Sex, Breed: Adult, Medium, Female, Domestic Long Hair
Learn more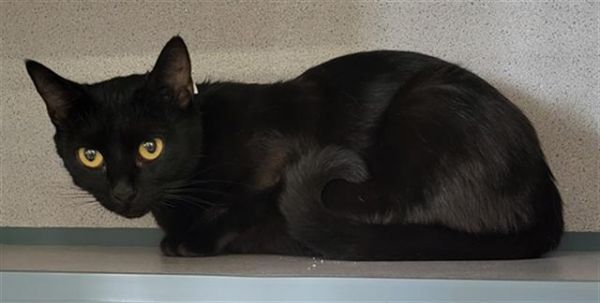 Name: DAISY
Species: Cat
Location: L Dot A County Animal Care Control Agoura, 29525 Agoura Road, Agoura, CA
Age, Size, Sex, Breed: Young, Medium, Female, Domestic Short Hair
Learn more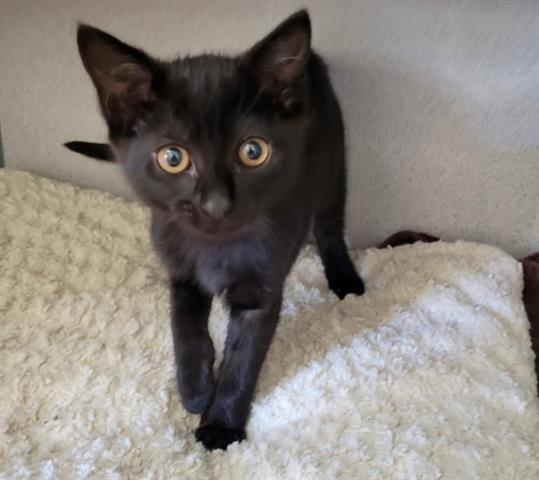 Name: PLUTO
Species: Cat
Location: L Dot A County Animal Care Control Agoura, 29525 Agoura Road, Agoura, CA
Age, Size, Sex, Breed: Baby, Small, Male, Domestic Short Hair
Learn more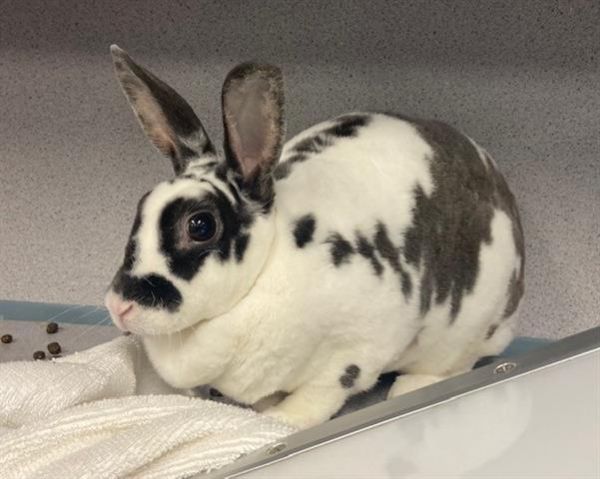 Name: BIG MOMMA
Species: Rabbit
Location: L Dot A County Animal Care Control Agoura, 29525 Agoura Road, Agoura, CA
Age, Size, Sex, Breed: Young, Medium, Female, Rex
Learn more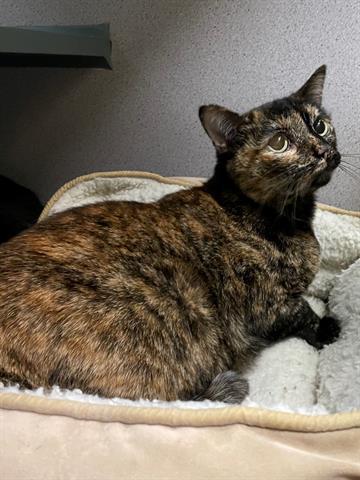 Name: KITTY
Species: Cat
Location: L Dot A County Animal Care Control Agoura, 29525 Agoura Road, Agoura, CA
Age, Size, Sex, Breed: Adult, Medium, Female, Domestic Short Hair
Learn more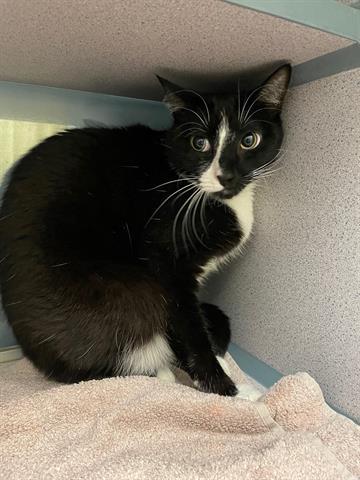 Name: DUDE
Species: Cat
Location: L Dot A County Animal Care Control Agoura, 29525 Agoura Road, Agoura, CA
Age, Size, Sex, Breed: Adult, Medium, Male, Domestic Short Hair
Learn more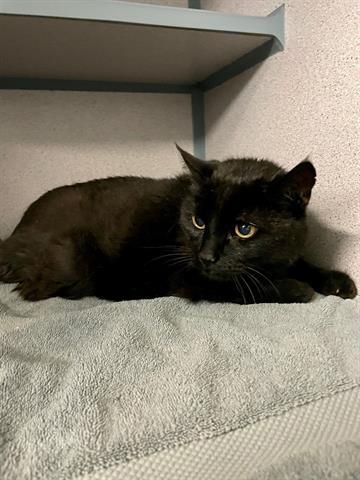 Name: BLACKIE
Species: Cat
Location: L Dot A County Animal Care Control Agoura, 29525 Agoura Road, Agoura, CA
Age, Size, Sex, Breed: Senior, Medium, Male, Domestic Short Hair
Learn more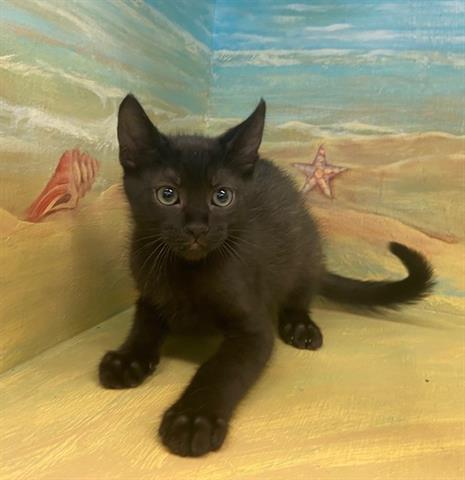 Name: SPHINX
Species: Cat
Location: L Dot A County Animal Care Control Agoura, 29525 Agoura Road, Agoura, CA
Age, Size, Sex, Breed: Baby, Small, Male, Domestic Short Hair
Learn more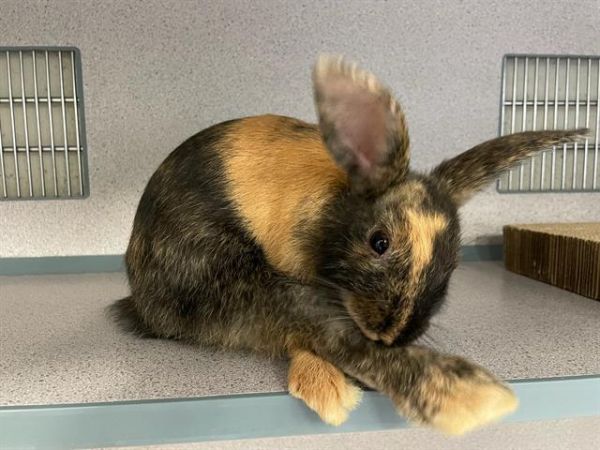 Name: ARTEMIS
Species: Rabbit
Location: L Dot A County Animal Care Control Agoura, 29525 Agoura Road, Agoura, CA
Age, Size, Sex, Breed: Baby, Medium, Female, Harlequin
Learn more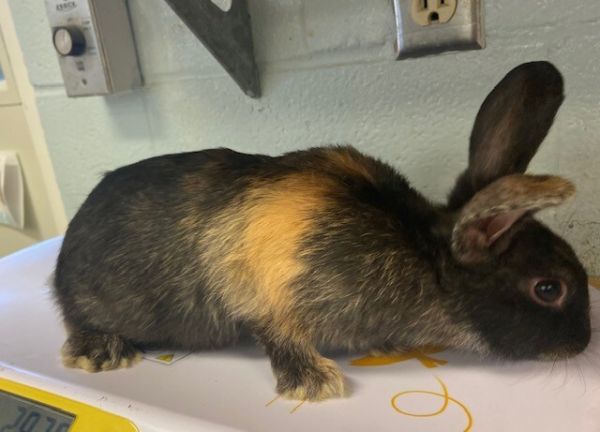 Name: ARES
Species: Rabbit
Location: L Dot A County Animal Care Control Agoura, 29525 Agoura Road, Agoura, CA
Age, Size, Sex, Breed: Baby, Medium, Male, Harlequin
Learn more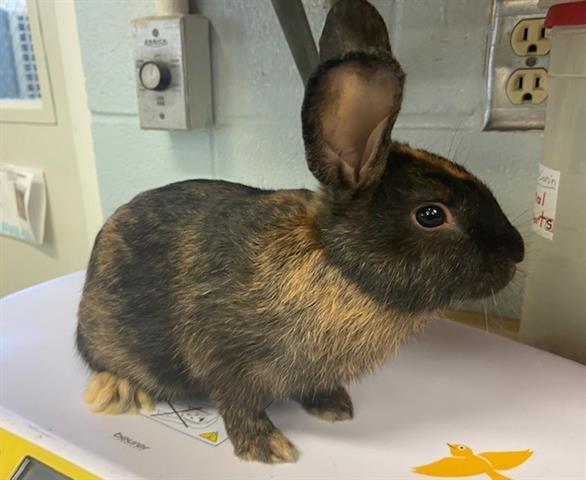 Name: APOLLO
Species: Rabbit
Location: L Dot A County Animal Care Control Agoura, 29525 Agoura Road, Agoura, CA
Age, Size, Sex, Breed: Baby, Medium, Male, Harlequin
Learn more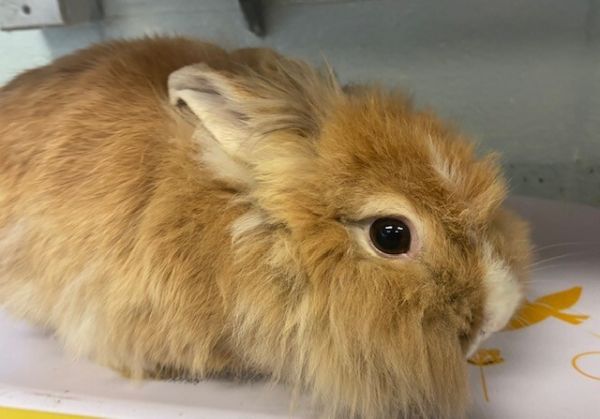 Name: NALA
Species: Rabbit
Location: L Dot A County Animal Care Control Agoura, 29525 Agoura Road, Agoura, CA
Age, Size, Sex, Breed: Adult, Medium, Female, Lionhead
Learn more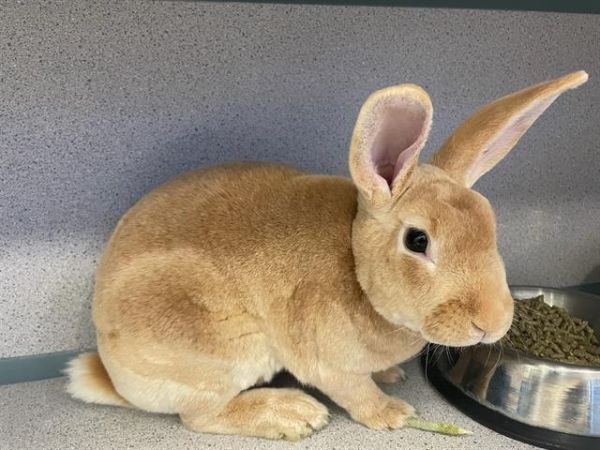 Name: KETO
Species: Rabbit
Location: L Dot A County Animal Care Control Agoura, 29525 Agoura Road, Agoura, CA
Age, Size, Sex, Breed: Young, Medium, Male, Rex
Learn more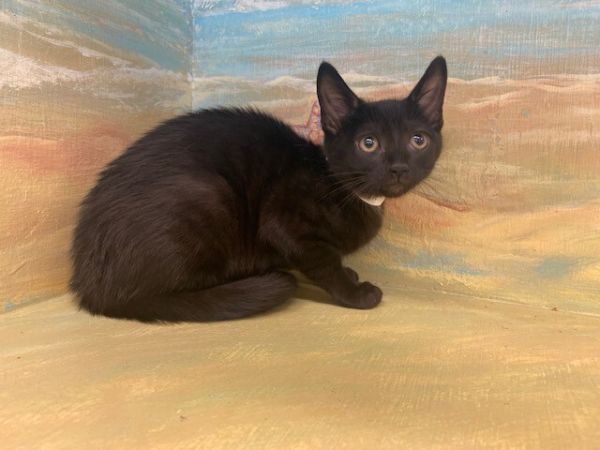 Name: HORUS
Species: Cat
Location: L Dot A County Animal Care Control Agoura, 29525 Agoura Road, Agoura, CA
Age, Size, Sex, Breed: Baby, Small, Male, Domestic Short Hair
Learn more
Name: A5423575
Species: Cat
Location: L Dot A County Animal Care Control Agoura, 29525 Agoura Road, Agoura, CA
Age, Size, Sex, Breed: Adult, Medium, Male, Domestic Short Hair
Learn more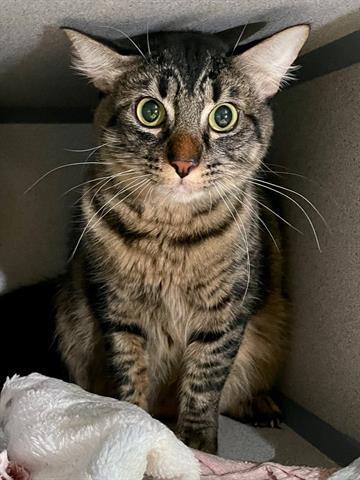 Name: KOBE
Species: Cat
Location: L Dot A County Animal Care Control Agoura, 29525 Agoura Road, Agoura, CA
Age, Size, Sex, Breed: Young, Medium, Male, Domestic Long Hair
Learn more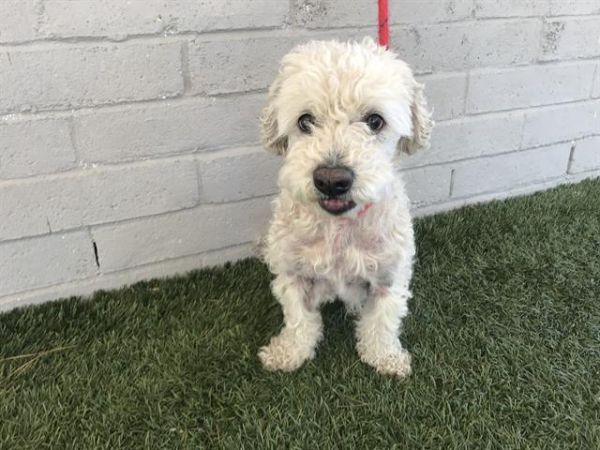 Name: SCULLY
Species: Dog
Location: L Dot A County Animal Care Control Agoura, 29525 Agoura Road, Agoura, CA
Age, Size, Sex, Breed: Adult, Medium, Male, Poodle Mixed Breed Mix
Learn more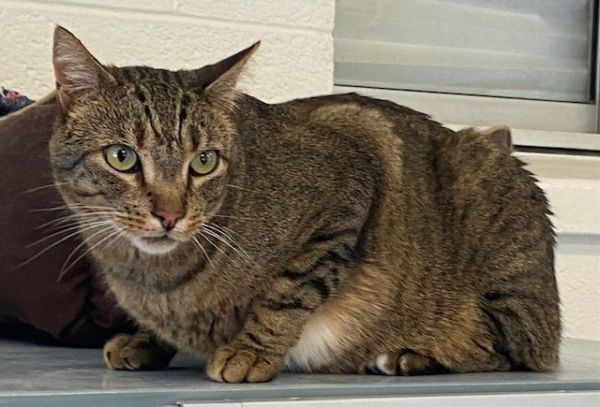 Name: LEO
Species: Cat
Location: L Dot A County Animal Care Control Agoura, 29525 Agoura Road, Agoura, CA
Age, Size, Sex, Breed: Adult, Medium, Male, Domestic Short Hair
Learn more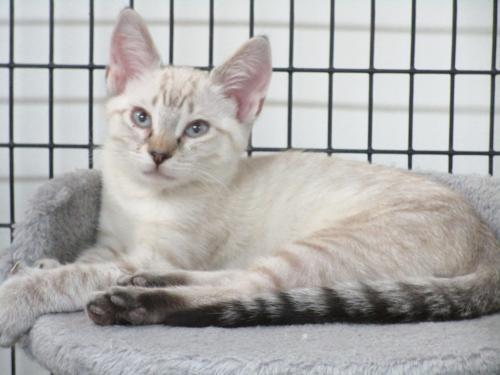 Name: Chandler
Species: Cat
Location: Valley Cats Inc, Adoptions: 790 Hampshire Rd #H Westlake Village CA 91361, West Hills, CA
Age, Size, Sex, Breed: Young, Large, Male, Siamese Tabby Mix
Good With: Kids and cats
Description: "Quiet, well-behaved, shy, sweet, cuddly. Chandler can be a wonderful addition to your home as an "only" pet or with…" Learn more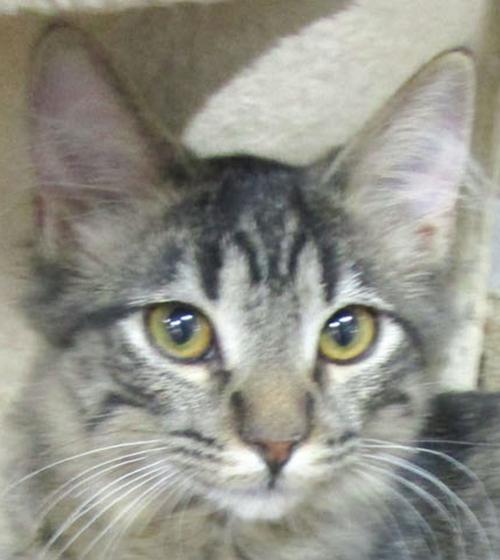 Name: June
Species: Cat
Location: Valley Cats Inc, Adoptions: 790 Hampshire Rd #H Westlake Village CA 91361, West Hills, CA
Age, Size, Sex, Breed: Young, Medium, Female, Tabby Domestic Medium Hair Mix
Good With: Kids and cats
Description: "Our beautiful June wears a fur coat ranging from silver to black – how exotic! She is very sweet and…" Learn more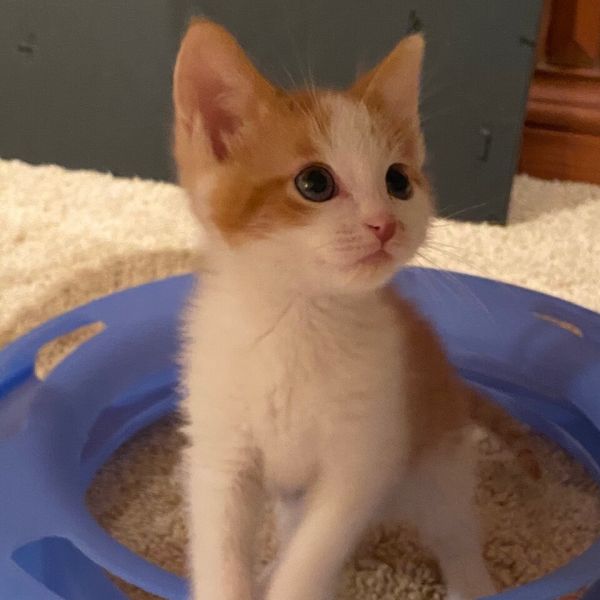 Name: Travis
Species: Cat
Location: Pink Paws Rescue And Adoption, 1534 N Moorpark Rd. #416, Thousand Oaks, CA
Age, Size, Sex, Breed: Baby, Medium, Male, Domestic Short Hair
Description: "Travis has a huge personality. He is a healthy, happy, confident, playful boy. He is a riot to watch romp…" Learn more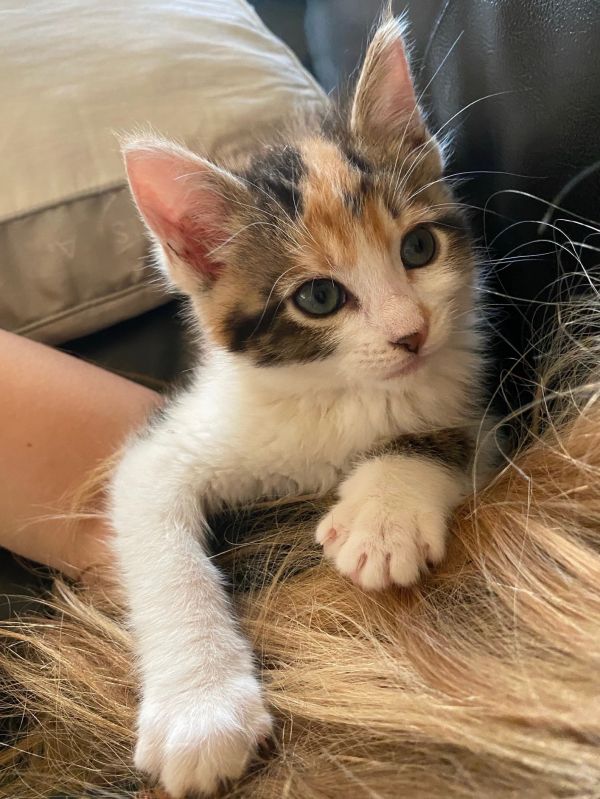 Name: Tammy
Species: Cat
Location: Pink Paws Rescue And Adoption, 1534 N Moorpark Rd. #416, Thousand Oaks, CA
Age, Size, Sex, Breed: Baby, Medium, Female, Domestic Short Hair
Description: "Tammy is not only a natural beauty but an absolutely lovely kitten who loves to play and purr. You have…" Learn more
Name: BLUEBERRY
Species: Dog
Location: All For Love Animal Rescue, Thousand Oaks, CA
Age, Size, Sex, Breed: Young, Medium, Male, American Staffordshire Terrier
Good With: Kids
Description: "? BLUEBERRY NEEDS A HOME! ? Hi there, my name is Blueberry! I am 2-years-old and my new friends say…" Learn more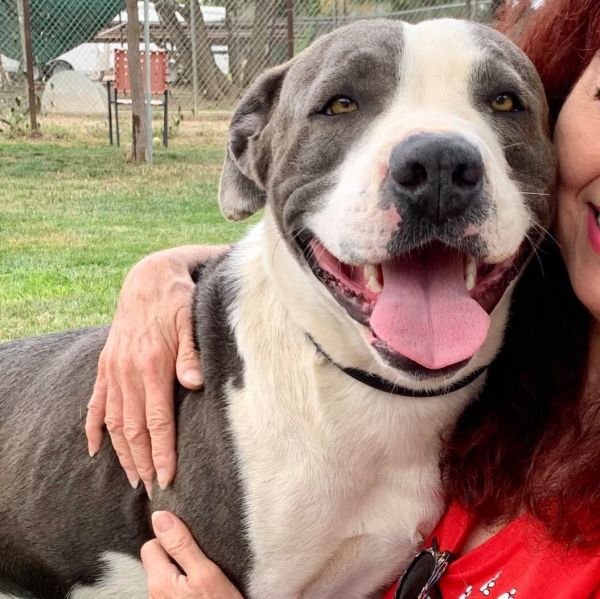 Name: MANGO
Species: Dog
Location: All For Love Animal Rescue, Thousand Oaks, CA
Age, Size, Sex, Breed: Young, Medium, Male, American Staffordshire Terrier
Good With: Kids
Description: "? MANGO NEEDS A HOME!? Hi, my name is Mango! I am 2-years-old and my new friends say that I'm…" Learn more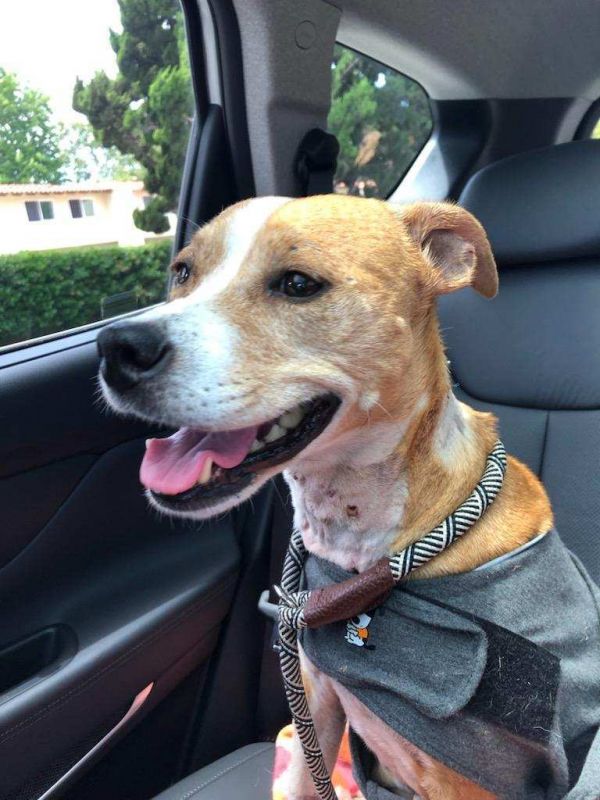 Name: Sadie
Species: Dog
Location: Apollos Arc Animal Rescue And Care, Thousand Oaks, CA
Age, Size, Sex, Breed: Adult, Medium, Female, Terrier
Good With: Kids and dogs
Description: "Sadie was found roaming the streets with wounds all over her. A Good Samaritan found her and took her to…" Learn more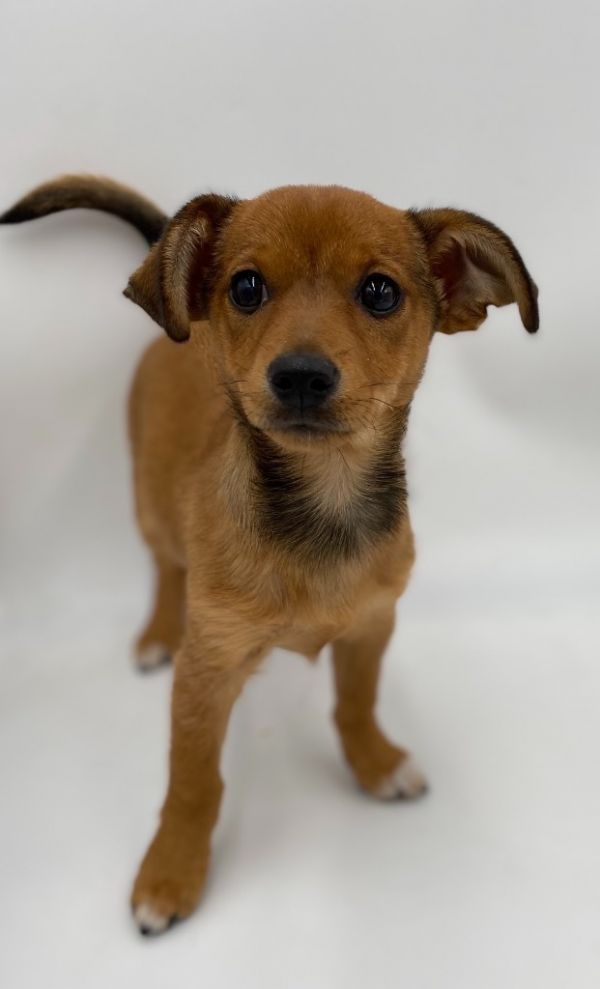 Name: Josaia
Species: Dog
Location: Paw Works, 350 W. Hillcrest Dr., Thousand Oaks, CA
Age, Size, Sex, Breed: Baby, Small, Male, Mixed Breed
Learn more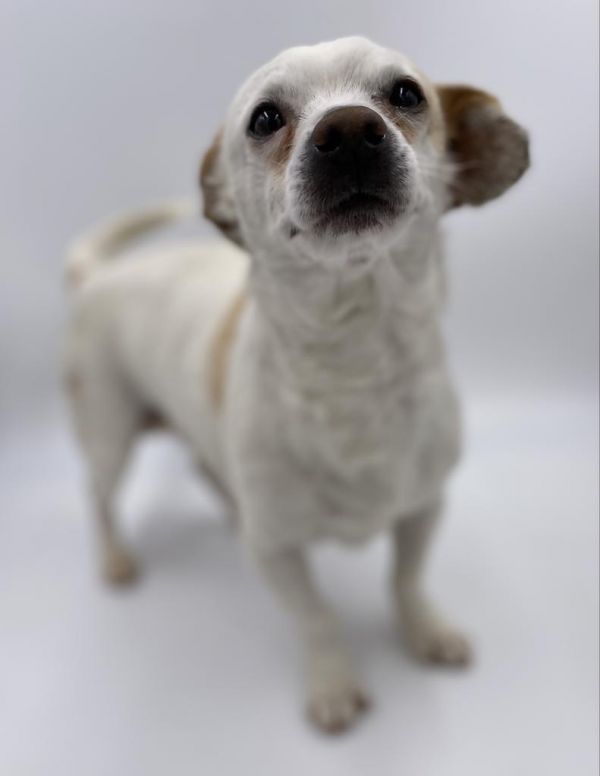 Name: Doofas
Species: Dog
Location: Paw Works, 350 W. Hillcrest Dr., Thousand Oaks, CA
Age, Size, Sex, Breed: Adult, Small, Male, Mixed Breed
Learn more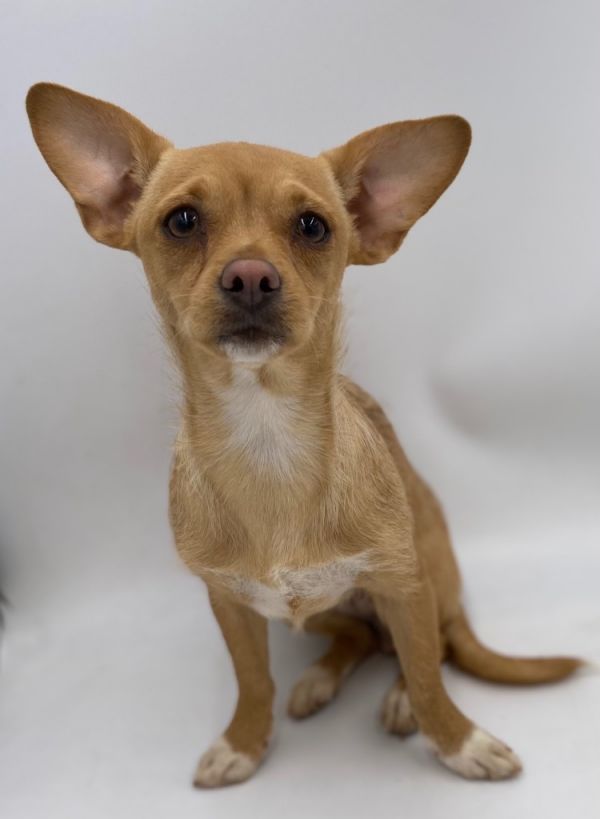 Name: Iggy
Species: Dog
Location: Paw Works, 350 W. Hillcrest Dr., Thousand Oaks, CA
Age, Size, Sex, Breed: Baby, Small, Female, Mixed Breed
Learn more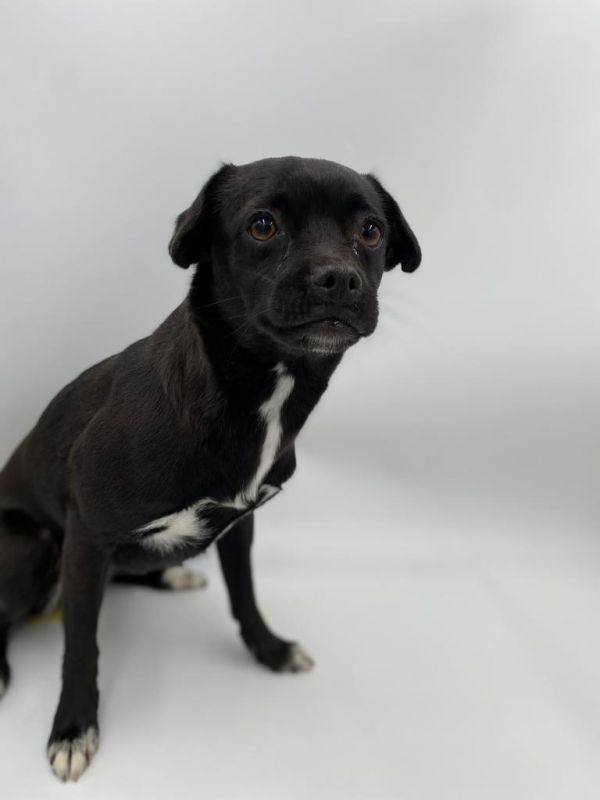 Name: Trixie
Species: Dog
Location: Paw Works, 350 W. Hillcrest Dr., Thousand Oaks, CA
Age, Size, Sex, Breed: Adult, Small, Female, Mixed Breed
Learn more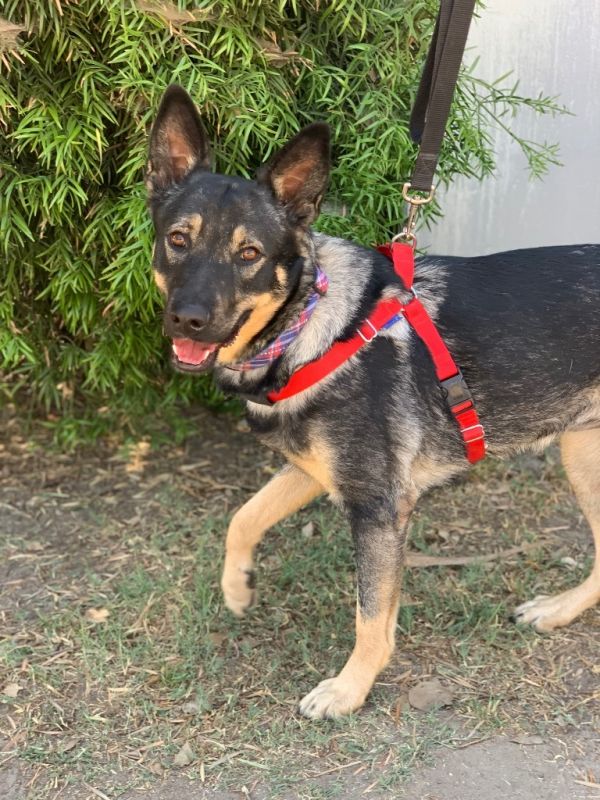 Name: Daisy Belle
Species: Dog
Location: Paw Works, 350 W. Hillcrest Dr., Thousand Oaks, CA
Age, Size, Sex, Breed: Adult, Large, Female, Mixed Breed
Learn more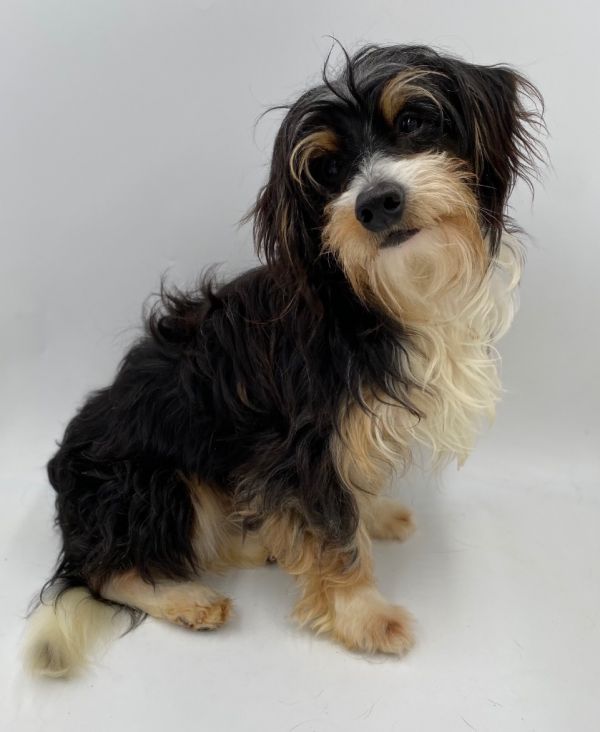 Name: Williams
Species: Dog
Location: Paw Works, 350 W. Hillcrest Dr., Thousand Oaks, CA
Age, Size, Sex, Breed: Adult, Small, Male, Mixed Breed
Description: "I will need a very special and patient home. I am currently working on trusting humans and at this time…" Learn more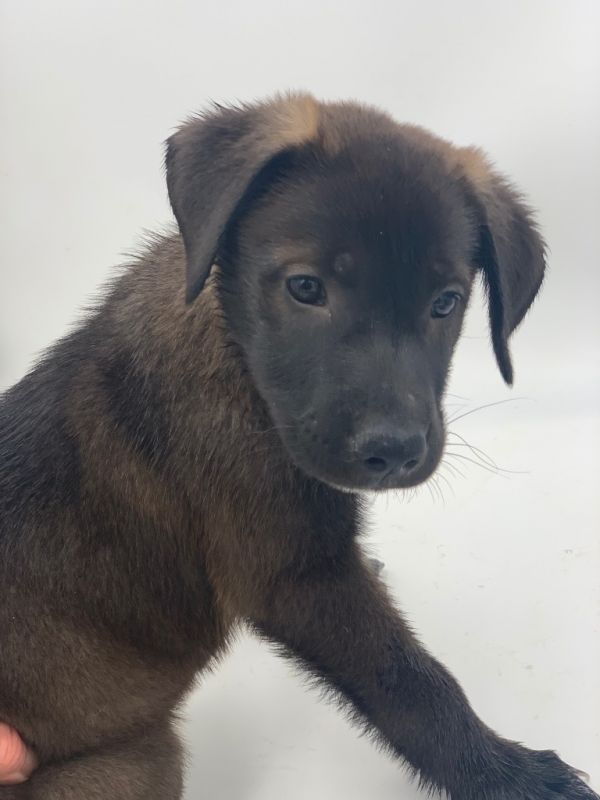 Name: Tiago
Species: Dog
Location: Paw Works, 350 W. Hillcrest Dr., Thousand Oaks, CA
Age, Size, Sex, Breed: Baby, Large, Male, Mixed Breed
Learn more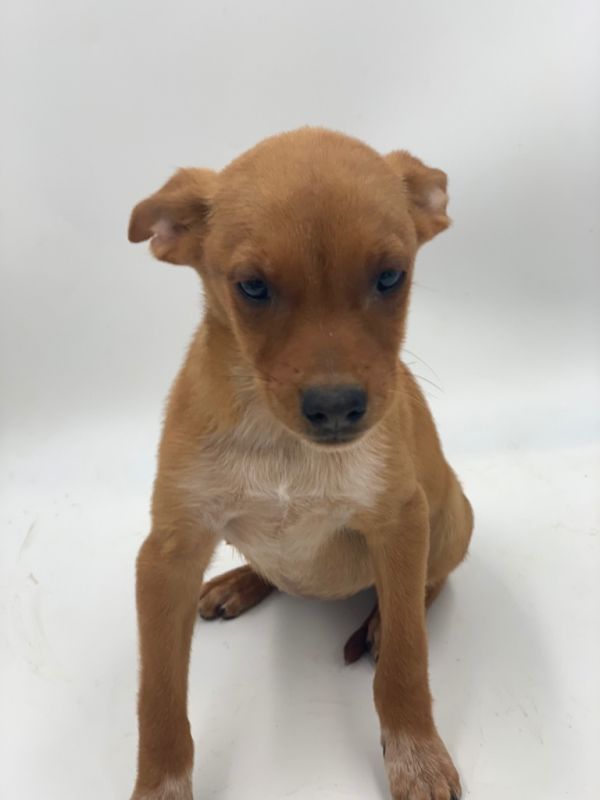 Name: Tizah
Species: Dog
Location: Paw Works, 350 W. Hillcrest Dr., Thousand Oaks, CA
Age, Size, Sex, Breed: Baby, Large, Female, Mixed Breed
Learn more